Who Is Prince William Modeling Himself After?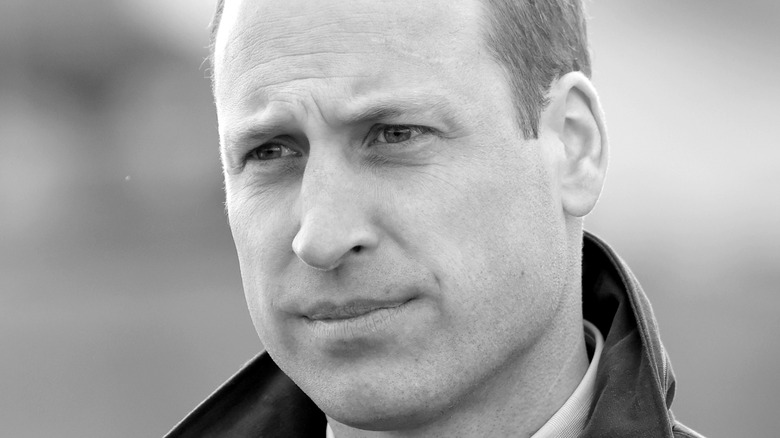 Chris Jackson/Getty Images
Although the world appears to be laser-focused on Prince Harry these days, his older brother Prince William is focused on his role as a senior member of the royal family — and the future king of England. William is currently second in line to the British throne, and will become king after his father, Prince Charles, dies or steps down. Charles is set to become king after his mother, Queen Elizabeth, dies or steps down, though the latter is highly unlikely, according to The Independent.
As William has gotten older, he has taken on more responsibilities within the monarchy. In fact, after William's grandfather Prince Philip died back in April, it was revealed that the two men had been spending a lot of quality time together in recent years. "Philip was crucial in helping coach William as a future King. It was Philip's idea to set up the lunches between William and his grandmother. When the time came for the Queen to talk business with William, Philip would quietly excuse himself because he didn't feel that the constitutional side of the Queen's job was something he wanted to interfere in," historian Robert Lacey told People magazine.
William has apparently taken those meetings seriously, and that he's been modeling himself after someone close to his heart, according to The Sun. Keep reading to find out who that person is. 
Prince William is 'modeling himself on his grandmother'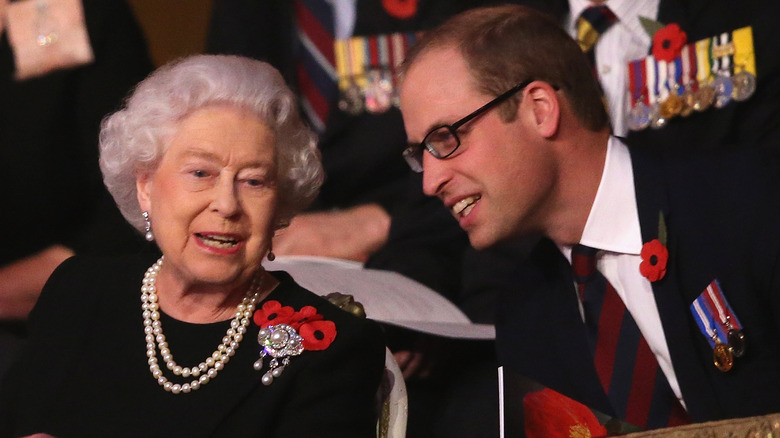 Chris Jackson/Getty Images
In an interview that aired on March 7, Prince Harry told Oprah Winfrey that Prince William and his father Prince Charles are "trapped" within the royal family, according to People. However, royal author Penny Junor recently told The Sun that William feels anything but. "Harry is absolutely wrong. I don't think William feels trapped at all. I think he absolutely gets what his destiny is and he is embracing it. He is [modeling] himself on his grandmother the Queen," Junor said. Another source went a bit further, telling The Sun that "the pandemic, coupled with what Harry is doing, has actually given William a renewed sense of purpose. He can now really see the difference between being a celebrity and leading a life of proper public service. In times of crisis the royals provide the public with reassurance, which isn't something celebrities can do."
Back in December 2020, The Express reported that Elizabeth and William share a "sweet bond." The outlet detailed a few occasions that support that theory, showing that William has always looked up to his grandmother. Additionally, "William is also regularly chosen to accompany the Queen on important visits, and he was by the Queen's side for her first in-person engagement in October following months of isolation at Windsor." Of course, this is all very crucial for William, who won't always have his grandmother, the longest-living monarch, around for advice.