The Real Reason Kaitlyn Dever Decided To Leave Last Man Standing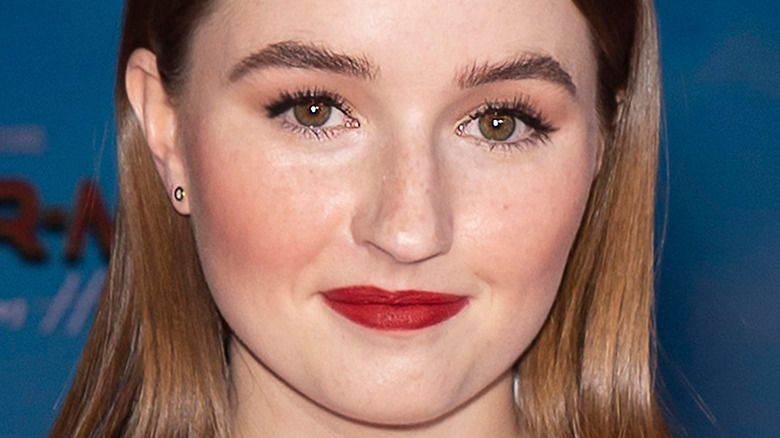 Shutterstock
Before actor Kaitlyn Dever was a movie star, she starred on the long-running ABC and Fox sitcom "Last Man Standing" as Eve Baxter, the favorite child of Mike (Tim Allen) who is more conservative than the rest of his family. Dever had been part of the main cast since the show began in 2011 and became a recurring character during Season 7 in 2018. Of course, that was around the time the actor's movie career started taking off, thanks to her roles in movies like "Beautiful Boy," "Booksmart," and "Them That Follow."
With Dever making films, "Last Man Standing" had to write off Eve, a major part of the family, somehow. In the show, it was revealed that Eve was attending the Air Force Academy, since she had always wanted to join the military. "We'll visit her sometimes there, and she'll come visit us sometimes," executive producer Kevin Abbott told TVLine in 2018.
But why did Dever really depart from "Last Man Standing"? Read on for what producers and her castmates have said.
Kaitlyn Dever's movie career became too busy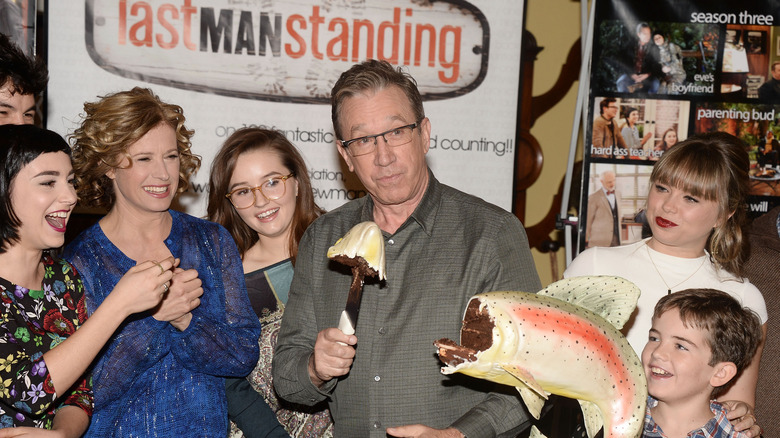 Matt Winkelmeyer/Getty Images
Actor Kaitlyn Dever hasn't spoken publicly about leaving the ABC and Fox sitcom "Last Man Standing," but the producers and her co-stars have talked about it. The reasoning they give, it seemed, was that Dever's movie career took off between ABC's cancellation of the show in 2017 and when Fox eventually picked it up again in 2018. But despite Dever's busy schedule, she returned to "Last Man Standing" as Eve Baxter for several appearances, including a touching one in the series finale in May 2021.
"Obviously, we wanted to get Kaitlyn whenever we could," executive producer Kevin Abbott told CinemaBlend. "She's just an enormous part of the show and our family over there. Before COVID, what we had working against us is that she's a phenomenal actress and gets a lot of work. She was always wanting to do the show, but she just was working a lot."
Amanda Fuller, who plays eldest Baxter daughter Amanda on the show, told CinemaBlend in 2020 that the cast was proud of Dever's success. She said, "She hasn't changed a bit. She's not too good for us. You would think someone in her position could just be like, 'Okay, see you. I'm doing these things now,' and she is not at all. She'll reach out to us and be like, 'I'm not doing anything for the next few weeks. Put me in, coach.'"