Where Did Danny Masterson And Bijou Phillips Meet?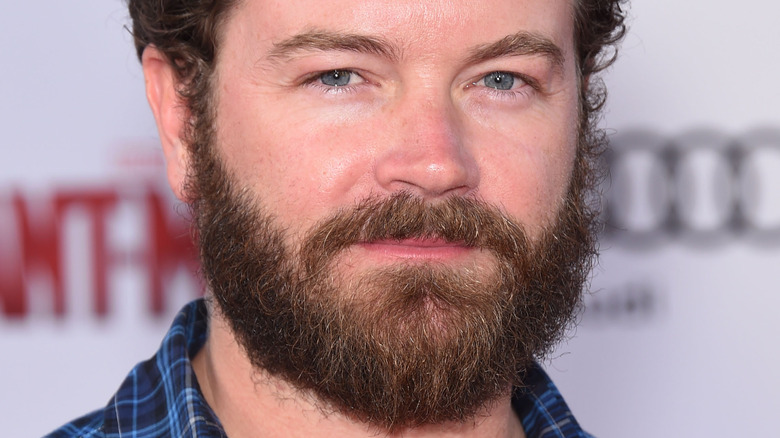 Shutterstock
The following article includes allegations of rape and sexual assault.
"That 70's Show" actor Danny Masterson has been in the public eye recently after three rape charges were officially brought against him in June 2020 (via Heavy). The charges allege that he raped a 23-year-old woman in 2001, a 28-year-old woman in 2003, and another 23-year-old woman at his home in Hollywood Hills that same year. According to ABC News, on May 28, Los Angeles County Superior Court Judge Charlaine F. Olmedo ordered that Masterson must stand trial for the charges. If convicted, he could face 45 years in prison.
Masterson's attorney, Tom Mesereau, denied that the actor engaged in any type of sexual misconduct. "Mr. Masterson is innocent, and we're confident that he will be exonerated when all the evidence finally comes to light and witnesses have the opportunity to testify. Obviously, Mr. Masterson and his wife are in complete shock considering these nearly 20-year allegations are suddenly resulting in charges being filed, but they and their family are comforted knowing that ultimately the truth will come out. The people who know Mr. Masterson know his character and know the allegations to be false," he said in a statement (via Twitter).
"The Ranch" star's wife, Bijou Phillips, has stood by her husband's side since the allegations first emerged in 2017 in the midst of the #MeToo movement (via Heavy). The "Raising Hope" actor chose to lay low after Masterson was arrested, even going so far as to delete her Instagram account, which she has since reactivated. Read on to learn more about the couple and how they met.
For Danny Masterson and Bijou Phillips, it wasn't love at first sight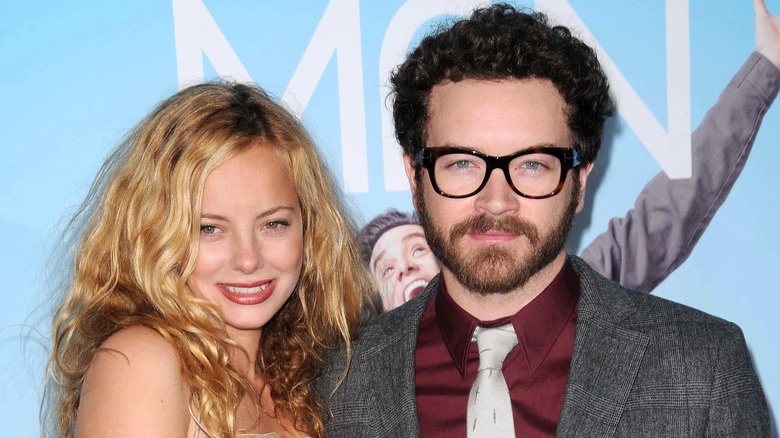 Shutterstock
Danny Masterson and Bijou Phillips lived a relatively private life together before the rape allegations against Masterson came out. They met in 2005 when they were seated next to each other at a celebrity poker tournament in Las Vegas (via Heavy). However, the two didn't immediately hit it off. In fact, Phillips has stated in an interview that at the time, Masterson was the only guy at the poker table who wasn't flirting with her, which shocked her. 
"Every guy at the table was flirting with me but Danny," she told Paper magazine in 2009 (per Heavy). "He wasn't laughing at my jokes. I was like, 'who is this Danny Masterson and what does he think he's doing?'" 
Masterson admitted that he was not initially interested in Phillips because of her reputation as being a "little crazy girl." However, once the two began talking and getting to know one another, Masterson completely changed his mind and was impressed by her intelligence and their shared interests. "She knew every book I had ever read. I was like, this girl is amazing."
The couple's budding relationship soon blossomed into deep love and they got engaged in March 2009 (via E! News). They tied the knot in 2011 and welcomed their first and only child, Fianna Francis Masterson, in 2014. Despite Masterson's impending trial and potential sentence, the two love birds have stuck together throughout it all and don't seem to be ending things anytime soon.