What We Know About Blair Underwood's Split From His Wife Of Nearly 30 Years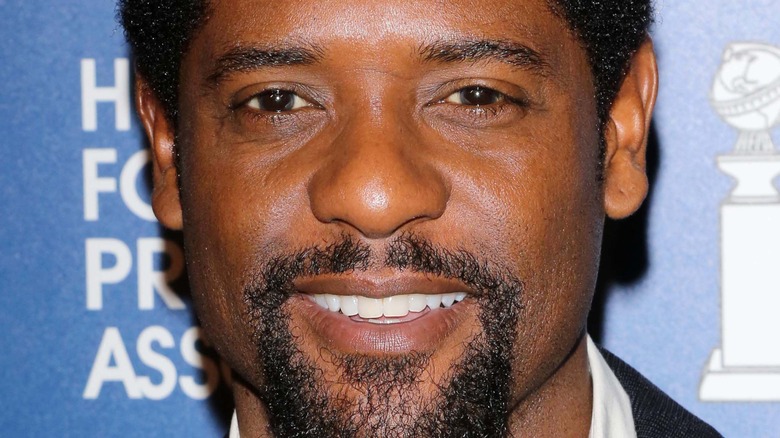 Shutterstock
Blair Underwood and Desiree DaCosta's 27-year marriage is a rarity among Hollywood couples — and it seemed like they knew how to keep the spark alive throughout their relationship. But despite years of happiness, Underwood and DaCosta are no longer together.
Previously, in 2008, the "Sex and the City" actor opened up to Oprah.com and discussed how his parents taught him that relationships can be "enduring and powerful." 
"My parents have been married for 48 years. They are my heroes in love, and they've taught me what a relationship can be," he said. Underwood noted that he grew up with his father as the breadwinner and wanted to be his wife's "rock, her protector." "If she had a problem, I wanted to solve it. I thought that's what was expected of me," he added. The actor went on to say that he realized he didn't always have to offer advice and DaCosta would reach out when she needed to. " ... She didn't expect me to always have an answer for her. She wasn't coming to me for a repair," he said.
In fact, Underwood credited DaCosta for pushing him to take the role of sports doctor Robert Leeds on "SATC," per Page Six. "When the offer came in, I mentioned it to my wife and she's like, 'No, you need to do that. Why are you even pausing? You want to go do that.' I thank her for that," he said.
Here's what we know about their split.
Blair Underwood and Desiree DaCosta tried hard to make it work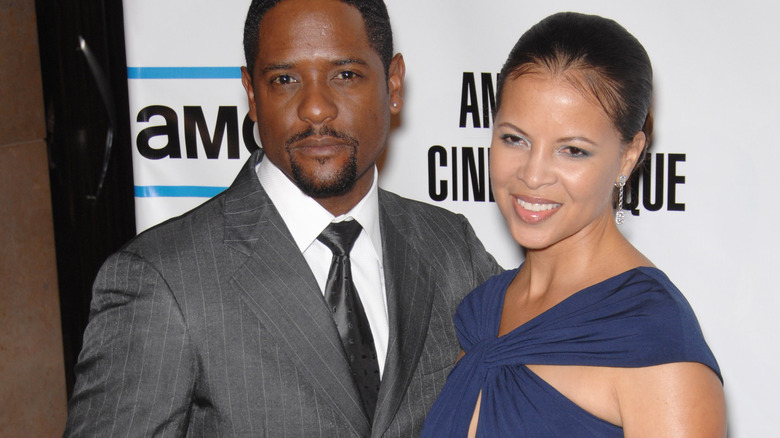 Shutterstock
Blair Underwood and Desiree DaCosta took to Instagram on May 30 to announce the end of their 27-year marriage. It's clear the couple tried to make it work, but are better off living separate lives. "After a tremendous amount of thought, prayer & work on ourselves individually & collectively, we have come to the conclusion to end our marriage that began 27 years ago," the statement read.
They continued, "It has truly been a beautiful journey. Our proudest achievements are our three incredible children [Paris, 24, Brielle, 22, and Blake, 19]. Three souls to which God entrusted us. We continue to be awed & humbled by the blessings of parenting. We have always put their best interests first & will continue to do so. We will continue to be the best of friends and co-parents and have the utmost respect for one another as we embark upon this new chapter of our lives, separately." Underwood and DaCosta thanked their fans for support and asked for "privacy and understanding" during this time.
Blair Underwood first came to fame in the late 1980s on "L.A. Law." He earned two Golden Globe nominations, one for "L.A. Law" and one for "In Treatment." He also shared a Grammy for best spoken word album for "An Inconvenient Truth." He's starred in dozens of films and TV shows, including "Krush Grove," a 1995 musical comedy. He was also in the war drama "Rules of Engagement" and an airport-set drama "LAX," per Star-Advertiser.
While it's sad when any celebrity couple calls it quits, it hurts more when they've lasted over a decade. If they can't make it, who can?
Other celebrities who have ended long-term marriages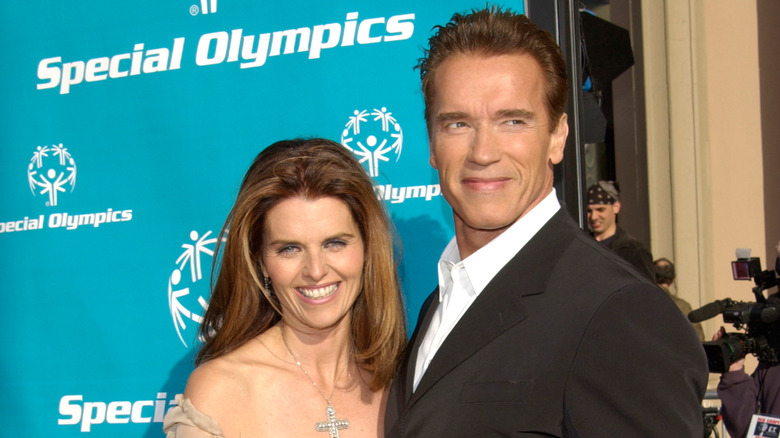 Shutterstock
Blair Underwood isn't the only celebrity to have a long-term relationship end after so many years. A plethora of other celebrities split from their significant others after decades together. Among them are Maria Shriver and Arnold Schwarzenegger, who were married for 25 years before splitting. The two share four children together, and although they've both had serious relationships since, neither has remarried.
Kris Jenner and Caitlyn Jenner went their separate ways in 2015, after 24 years together. Shortly after they announced their divorce, Caitlyn came out as transgender. The couple shares two children, Kylie and Kendall Jenner, and neither has remarried, but both are in serious relationships with other people.Meanwhile, Amazon CEO Jeff Bezos and his wife of 25 years MacKenzie Bezos announced in early 2019 that they were ending their quarter-of-a-century marriage. The pair share four children together. MacKenzie recently remarried a high school teacher.
Gwen Stefani and Gavin Rossdale split after 13 years of marriage, explaining that while they would "no longer be partners in marriage, we remain partners in parenthood," per the Los Angeles Times. The couple shares three sons. Stefani is now engaged to Blake Shelton, while Rossdale has been linked to model Natalie Golba. Gwyneth Paltrow and Chris Martin made headlines when they announced their divorce in 2016. The couple was married for 13 years, and they share two children together. Paltrow married Brad Falchuck in 2018 and Martin has been linked to Dakota Johnson.