Friends Director Speaks Out About Matthew Perry's Behavior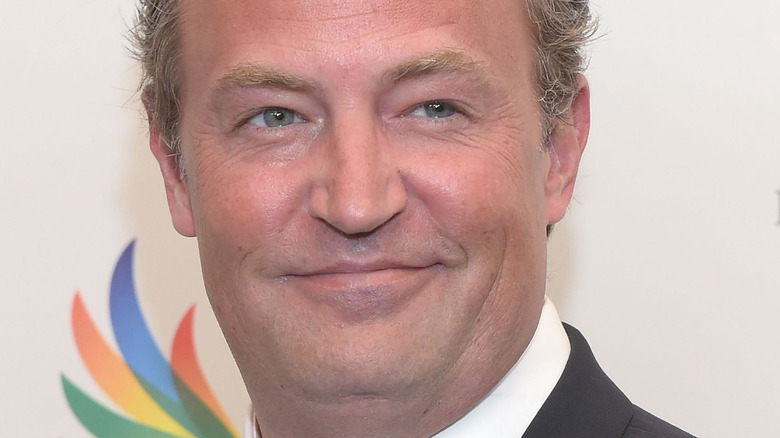 Jason Kempin/Getty Images
The following article contains mentions of substance abuse.
Matthew Perry had fans worried when his speech during a May 19 promo for the "Friends" May 27 reunion special appeared "slurred." Perry has been on record as checking into rehabilitation twice for Vicodin and alcohol abuse during his "Friends" run, telling People in 2013 about the experience: "I had a big problem with alcohol and pills and I couldn't stop," he noted. "Eventually things got so bad that I couldn't hide it, and then everybody knew."
Thankfully, as The Sun reported, an insider had disclosed that the actor underwent an "emergency dental procedure" just prior to shooting the reunion. "Members of his team said that he had an emergency tooth procedure that day. That was said to impact his wellbeing and also how he was feeling," the source revealed, adding, "He had been in pain from what we understand, which caused the slurred speech." Perry reportedly maintained to his inner circle he was sober.
Fans on Twitter seemed largely supportive of the actor no matter the reality of his sobriety in 2021. After some viewers apparently opined that Perry did not look like his usual self during the TV spot, per The Sun, one user tweeted back, "I wish people would leave Matthew Perry alone and stop talking s**t about his appearance. The dude has been through so much and struggled with addiction...Have some compassion." 
Now the "Friends" reunion's director, Ben Winston, has his own response to those with something to say about Perry's appearance during the television event. Keep reading for his take!

Ben Winston wants fans to focus more on Matthew Perry's talent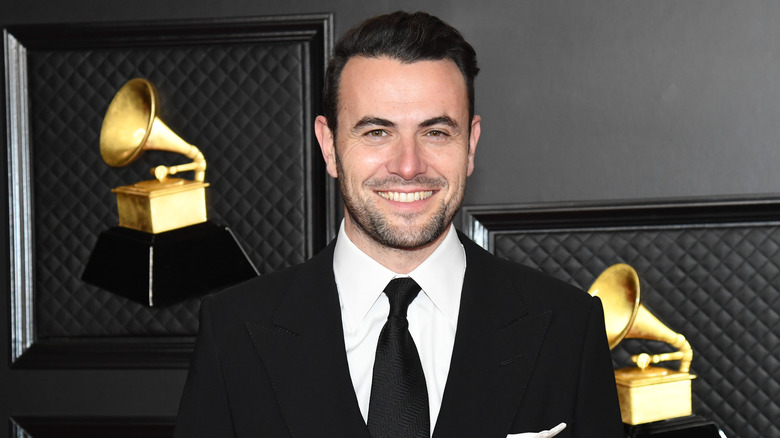 Kevin Mazur/Getty Images
Speaking with The Hollywood Reporter's "TV's Top 5" podcast on May 28, "Friends: The Reunion" director Ben Winston defended cast member Matthew Perry against internet speculation about the actor's behavior during the special. After watching a promo for the HBO Max special that aired May 27, in which The Sun noted the actor "seemed to slur his words and even nod off," some fans — albeit largely out of concern — issued tweets (via The Sun) like, "Seeing Matthew sad is heartbreaking. I hope he gets better soon, I don't know how I'm going to enjoy the reunion." (Although, given that it's the Twittersphere, we are sure there are at least a few harsher observations floating around out there.)
"He was great. People can sometimes just be unkind. I wish they weren't," Winston chimed in, adding he felt "lucky to be in [Perry's] presence and directing him," heaping praise on the actor's line delivery and comedic timing. "Friends" producer Kevin S. Bright, according to Us Weekly, told THR in a separate interview that he thought Perry was doing "OK." "I talked to him ... He seems stronger and better since the last time I saw him, and excited about going forward," Bright reassured. 
As for the rumor mill surrounding Perry, Bright offered a piece of Zen wisdom applicable to life in the spotlight in general. "What people say is what people say," the producer said, leaving it at that. Amen! 
If you or anyone you know is struggling with addiction issues, help is available. Visit the Substance Abuse and Mental Health Services Administration website or contact SAMHSA's National Helpline at 1-800-662-HELP (4357).