The Real Reason Naomi Osaka Is Causing Such A Stir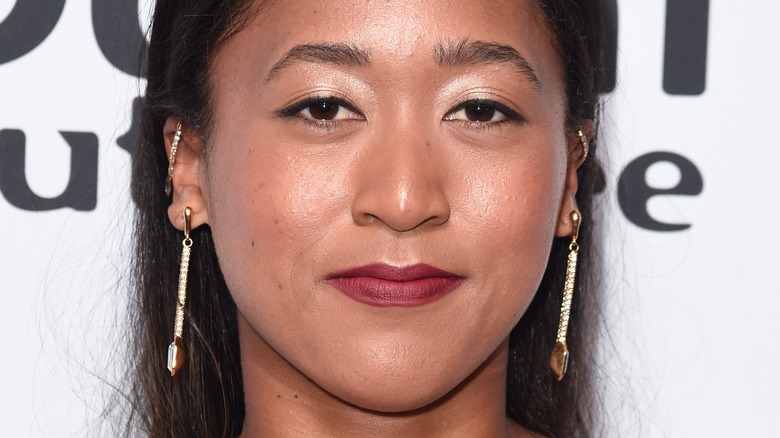 Shutterstock
Four-time Grand Slam tennis singles champion Naomi Osaka stirred the pot when she made an announcement via her Instagram page while competing in the French Open. She wrote, "I'm not going to do any press during Roland Garros." When Osaka announced her decision earlier in the tournament, she wrote that she has "often felt that people have no regard for athletes' mental health, and this rings very true whenever I see a press conference or partake in one."
Osaka further explained, "We're often sat there and asked questions that we've been asked multiple times before or asked questions that bring doubt into our minds and I'm just not going to subject myself to people that doubt me." It seems as if she was trying to protect herself from a barrage of questions after a match. However, Osaka also clarified that her position, noting that the decision was "nothing personal to the tournament" or toward the journalists. However, Osaka felt, "I've watched many clips of athletes breaking down after a loss in the press room ... I believe that whole situation is kicking a person while they're down ..."
"If the organizations think that they can just keep saying, 'do press or you're gonna be fined,' and continue to ignore the mental health of the athletes that are the centerpiece of their cooperation then I just gotta laugh," Osaka stated before adding that she hoped the money from her fine would go toward a "mental health charity."
Naomi Osaka and Grand Slam boards have their say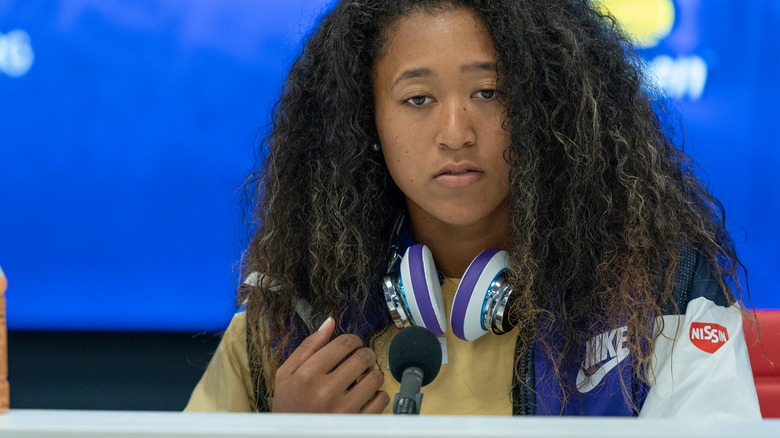 Shutterstock
Naomi Osaka clinched her first match in the French Open and followed through with her commitment not to do a press conference afterward. She promptly received a fine of $15,000 and a stern warning, per Roland-Garros. The Grand Slam tennis tournaments board reminded Osaka that she could face a possible expulsion if she continues to "not participate in the mandatory media interviews at Roland-Garros 2021," calling the press conferences a "core element of the Grand Slam regulations." 
The statement said that "the Roland-Garros teams asked her to reconsider her position and tried unsuccessfully to speak with her to check on her well-being, understand the specifics of her issue, and what might be done to address it on site." They seemingly tried to resolve the situation. They also pointed out that "rules should equally apply to all players" and that it was essential that "no player has an unfair advantage over another, which unfortunately is the case in this situation if one player refuses to dedicate time to participate in media commitments while the others all honor their commitments."
Osaka seemingly seemed to take the fine and warning in stride, per the New York Post. She penned a cryptic tweet, stating, "anger is a lack of understanding. change makes people uncomfortable." Either way, the fine is unlikely to break the bank. According to Forbes, Osaka is the highest-paid female athlete on the planet and has a staggering net worth.
If you or someone you know is struggling with mental health, please contact the Crisis Text Line by texting HOME to 741741, call the National Alliance on Mental Illness helpline at 1-800-950-NAMI (6264), or visit the National Institute of Mental Health website.