How Much Money Robyn Moore Got In Her Divorce From Mel Gibson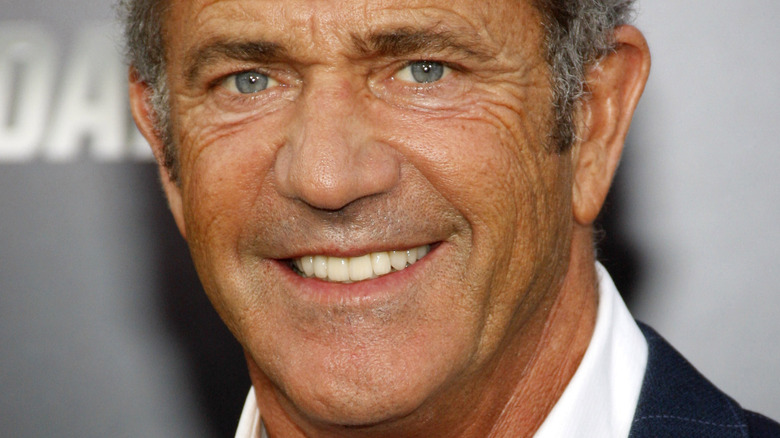 Shutterstock
Robyn Moore enjoyed a successful career as a voice-over artist and TV personality, though she is most famous for her marriage to and, even more so, her divorce from the controversial actor Mel Gibson, as The Famous People noted. Gibson and Moore, a dental nurse at the time, met in Australia in the late 1970s as both rented places in the same house, as ABC News reported. Gibson was still a struggling actor, though that was about to change. Gibson was filming "Mad Max" around that time, which made him a movie star nearly overnight when in came out in 1980, the same year he married Moore.
Throughout his blossoming career with box office successes, like "Lethal Weapon," "Tequila Sunrise," and "Braveheart," he had his wife right by his side, with whom he had a daughter and six sons. As a devout Catholic, Gibson took his wedding vows seriously. But the marriage began to fade in the 2000s amid Gibson's increasingly erratic behavior, per the New York Post.
After separating from Moore, Gibson dated Russian pianist and singer-songwriter Oksana Grigorieva, a relationship that culminated with a headline-grabbing scandal when she accused him of abuse amid leaked recordings containing sexist and racist remarks, per ABC News. Meanwhile, the public and many of his fellow celebrities spoke out against the actor, making him a sort of persona non grata in Hollywood. Around the same time, he also finalized what is considered Hollywood's most expensive divorce. Read on to find out how much Moore received.
Mel Gibson settled with Robyn Moore for a whopping $425 million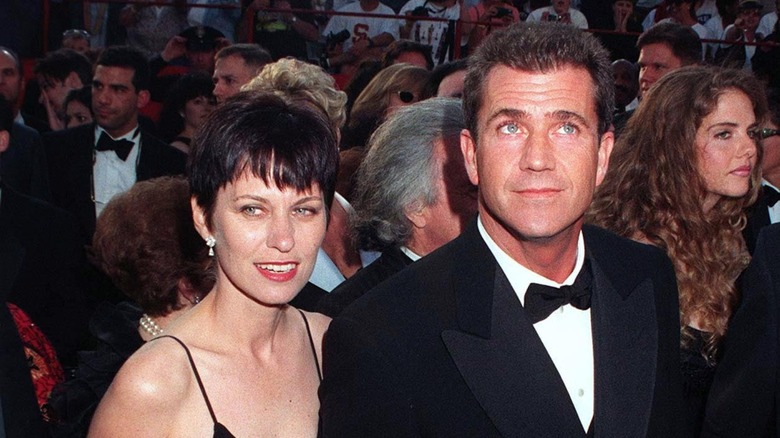 Shutterstock
Mel Gibson and Robyn Moore separated in 2006, though they did not officially divorce until 2011. In an interview with Deadline in 2011, Gibson said his wife asked to separate the day after his July 28, 2006 arrest for driving under the influence in Malibu and firing a series of anti-Semitic insults at the police officer, according to The Guardian. A few days later, Gibson apologized for his "despicable" remarks, which reportedly included asking the officer whether he was Jewish and accusing Jews of being "responsible for all the wars in the world," per the publication.
As People reported at the time, Gibson and Moore did not have a prenuptial agreement, which means she was entitled to walk away with half of the earnings he made in the nearly 30 years they were married. He was worth about $850 million at the time, according to People, so she ended up with about $425 million, an amount that is still considered the highest in Hollywood. A 2020 Marie Claire report lists only media mogul Rupert Murdoch's and Amazon's Jeff Bezos' divorces above Gibson's.
Gibson has tried to keep the details from his divorce out of the media, but Moore did speak on his behalf when his former girlfriend, Oksana Grigorieva, accused him of domestic violence, according to The San Diego Union-Tribune. Moore filed a statement contending neither she nor their children ever experienced any abuse at the hands of her ex-husband, the report detailed.