Fans Believe That This Celeb Doesn't Deserve All Of Their Money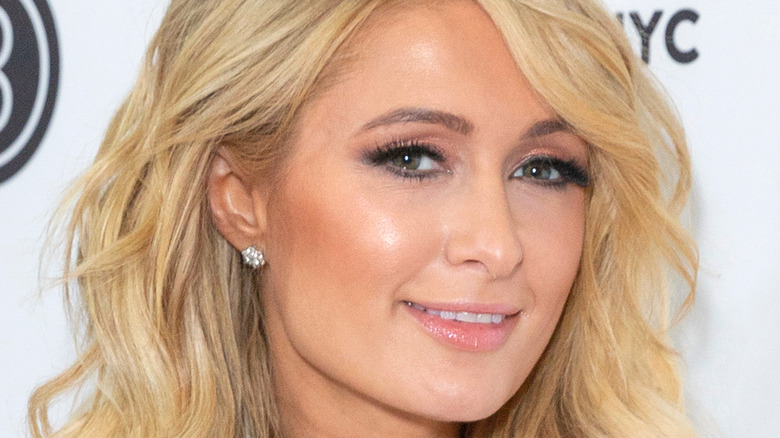 Shutterstock
Some people work hard to achieve greatness, fame, and wealth, and for some, it's as if everything was bestowed upon them. Where do you draw the line? Perhaps with hard work. However, hard work without privilege doesn't make for an easy road, and those who still tread on that path and emerge through are loved, adored, and supported by many.
But some celebrities, it is as if name, fame, and money were fed to them with a silver spoon. This is why people may not appreciate those celebs' careers or take them seriously. Others who did not come from a particularly privileged background became unpopular because of irrelevant work.
All that being said, Nicki Swift did an online survey to find out which celebrity did not deserve all of their money. The results came from 637 U.S. respondents, who voted for the most undeserving celeb in six options: Kanye West, Kylie Jenner, Paris Hilton, Spencer Pratt, or "Teen Mom" alum Farrah Abraham. So, let us unveil the results and find out if they are actually surprising.
Paris Hilton doesn't deserve all that money, according to fans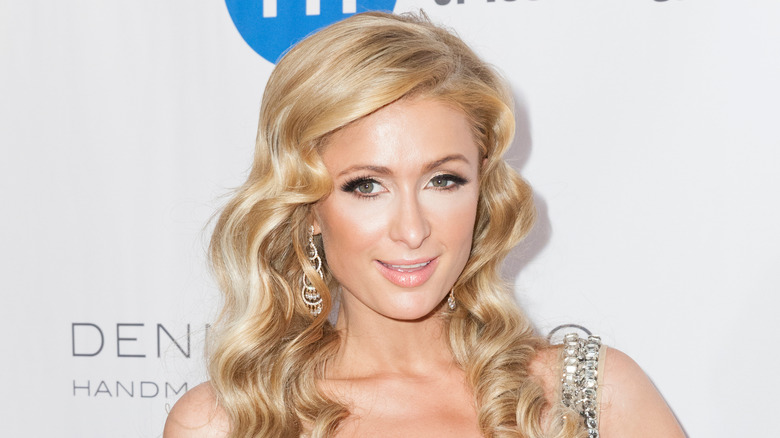 Shutterstock
Who would have guessed! A total of 23.39% of voters in Nicki Swift's survey voted for Paris Hilton, making her the most popular celeb when it comes to not deserving the riches. Hilton is rich. According to Celebrity Net Worth, the New York-born socialite, actor, model, and entrepreneur is worth $300 million. So what's the secret behind Hilton's riches" Well, she's the great-granddaughter of hotelier Conrad Hilton — the founder of Hilton Hotels & Resorts.
Hilton comes from a well-established financial background, which she leveraged to make a name for herself. She has grown her product empire to sell branded handbags, perfumes, clothes, and more. According to Dujour, she has made $2 billion in sales of her 18 perfumes, and has 56 branded stores in Asia and the Middle East, with 16 licenses across fashion categories. Now, that's a solid way to establish a brand!
Hilton told Dujour she doesn't blame people who think she was a bit "ditzy" in "The Simple Life." Her grandfather Barron would've agreed, as he barely had anything for her in his fortune. Reuters reported in 2007 that Barron planned to donate 97% of his $2.3 billion fortune to charity. But who's Hilton to look back? She said it best: "I've never cared what people think about me — I know the truth. I've always known what I was capable of."
Now, Hilton's not the only one who people think doesn't deserve all that money. There's more ...
People are questioning Kanye West's fortune too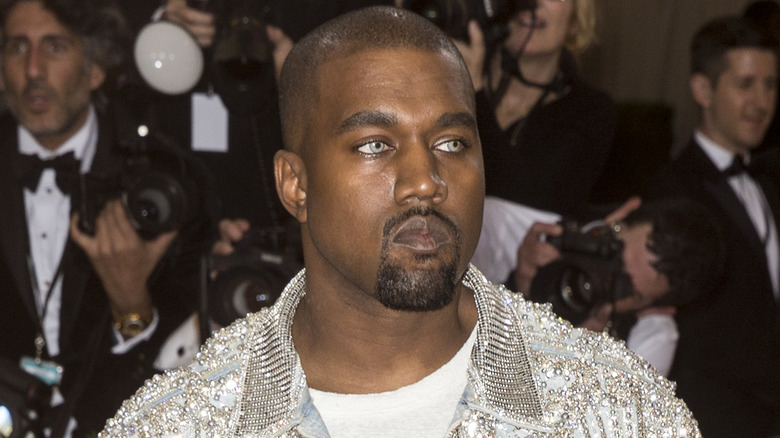 Shutterstock
Paris Hilton tops the list of stars who fans think do not deserve the money, but Kanye West cuts it close too: 23.39% of people voted for West in the Nicki Swift survey, putting him behind Hilton by only a few votes. Gasp! West has been drawing a lot of heat, primarily through his split with Kim Kardashian after his failed presidential run.
However, that doesn't mean West is not getting wealthier. According to Bloomberg, the musician and entrepreneur is worth $6.6 billion. So, where does West get all that money from? A large part of it comes from his apparel business —CNN reported that the combined value of his Yeezy sneakers with Adidas and his clothing line is worth between $3.2 billion to $4.7 billion.
West's association with Kardashian only spiked his popularity — perhaps why fans think he does not deserve all that money he has banked. The rapper has had quite a career. Even though his relationship with Kardashian didn't work out, he has only a hopeful future to look forward to with his four children.
Another celebrity who crossed the 20% vote share in the Nicki Swift survey was Kylie Jenner with 21.66% vote — she did have a famous family to launch herself as a model and influencer. Others on the list were Farrah Abraham (11.46%), Spencer Pratt (10.83%), and Charlie Sheen (8.32%) — each with their own scandals.