What Kanye West Really Thinks Caused His Marriage To End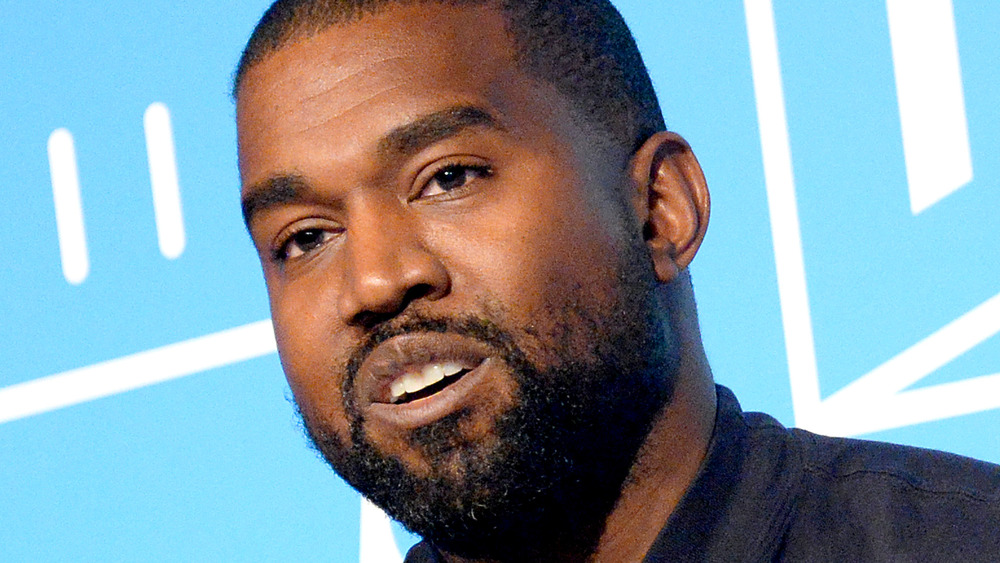 Brad Barket/Getty Images
As news broke that Kim Kardashian officially filed for divorce from Kanye West after seven years of marriage, some wondered how the rapper is handling the split. West has always been more private than his reality star wife when it comes to his personal life (not opting to put his everyday life on the E! Network that is), but sources tell People that the rapper is "not doing well."
Kimye tied the knot in 2014 in a private ceremony in Italy. Although some behind-the-scenes footage leading up to the wedding eventually aired on Keeping Up With the Kardashians, the West's have pretty much kept the intimate details behind their seven year marriage under wraps. Now, with a split officially in process, those inside the celebrity couple's circle are revealing the rapper is "anxious and very sad" to be losing his wife.
"He knows that the marriage is over, and there's nothing that can be done right now," said the inside source. "He also knows what he is losing in Kim." Those close to the family are also revealing just what West believes may have been the last straw for his marriage.
Kanye West's presidential run might have cost him his marriage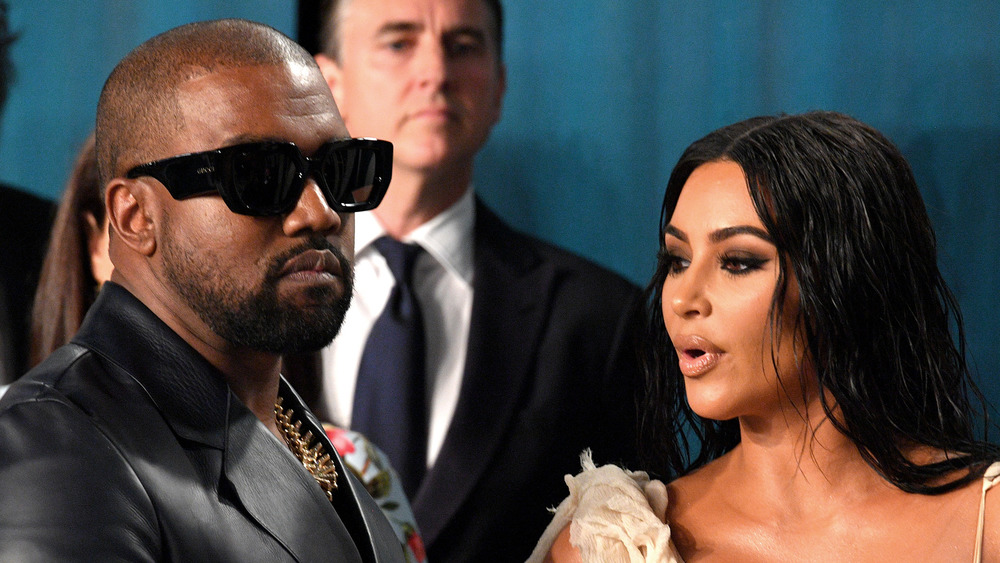 George Pimentel/Getty Images
Leading up to the news that Kim Kardashian officially filed the paperwork to divorce her husband of seven years, Kanye West, speculation continued to grow that the couple's marriage was on the rocks. Rumors began to swirl in summer 2020 when West was reported to have been living in Wyoming, away from his family in Los Angeles. At the time, West had been popping up in the media for comments made during his 2020 presidential campaign, including an incident where the rapper revealed he and Kim had considered abortion during their first pregnancy with daughter North.
"Even if my wife wants to divorce me after this speech, she brought North into the world even when I didn't want to," said West at the time. "She stood up and she protected that child." West's social media rants calling out the Kardashians also seemed to add to the strain on their relationship. People reports that, upon the official divorce news, West is in a place of "if only," with a source noting, "He's processing things." The last straw according to West? His presidential run.
"He thinks that the Presidential run was the straw that broke the camel's back," said the inside source. "Before that, there was hope. After that, none. It cost him his marriage."