How Much Is Ellie Kemper Worth?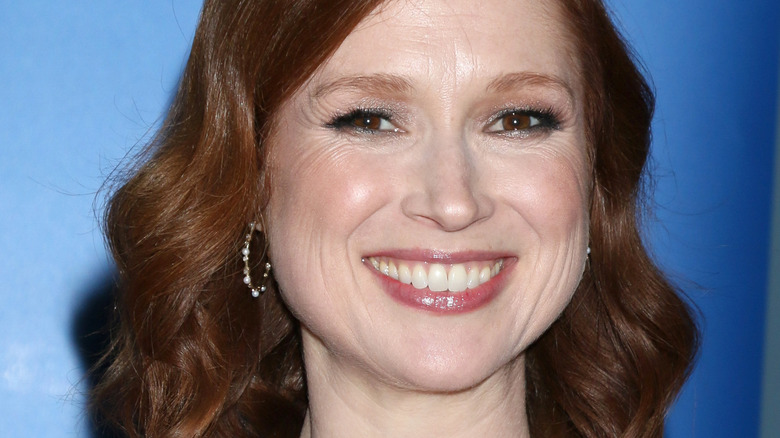 Shutterstock
Everyone arguably knows Ellie Kemper as the terminally upbeat receptionist Erin Hannon from "The Office," or as the equally optimistic title character from "Unbreakable Kimmy Schmidt." In fact, Kemper claims the producers of "The Office" actually molded Erin's character around the actor's bubbly personality. "The scenes I read for the audition were more 'Office'-esque, more sarcastic and dry," she told the St. Louis Post-Dispatch in 2009, when she first began appearing on the hit show. "They've tweaked the character a lot, so now she's more of an exaggerated version of myself. It's fun for me to play her, and this is such a cool place to be."
Per the Dispatch, Kemper graduated from Princeton with an English degree and went on to study at Oxford for a year before moving to New York to pursue comedy, where she performed in improv shows and wrote for humor publications like McSweeney's and The Onion.
Kemper's journey proves that with hard work and a little bit of trust in yourself, any big dreams can come true. Now, 12 years since she burst into the spotlight, how much is the actor worth? Read on for that, and for why the star is in the news.
Ellie Kemper comes from a family of millionaires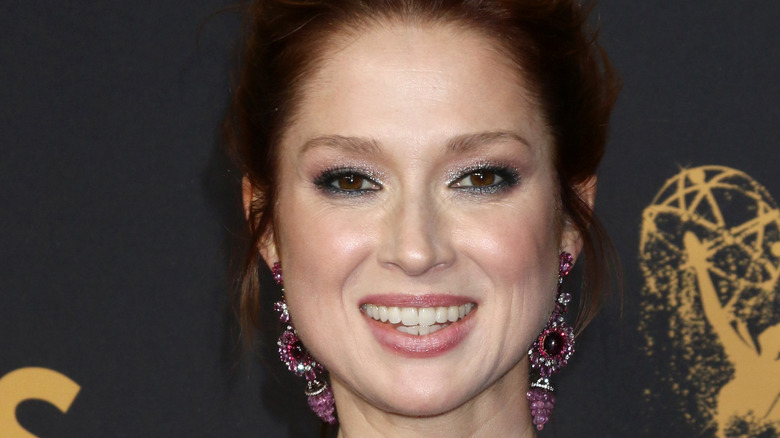 Shutterstock
At 19, Ellie Kemper was named Queen of Love and Beauty at the 1999 Veiled Prophet Ball in St. Louis, an upper-crust debutante ball, reports Page Six. This title generated controversy in June due to its classist and racist roots, leading to a viral tweet labeling her "KKK queen." Some fans came to Kemper's defense, including journalist Javier E. David, who tweeted that such remarks are "borderline slanderous" as the ball is not affiliated with the KKK. All that said, it definitely rubbed many people the wrong way.
According to Celebrity Net Worth, Kemper is worth $9 million. Despite her inspiring story of coming up in the comedy world, hers is not exactly a tale of rags to riches (as her aforementioned associations may hint). The St. Louis Post-Dispatch reported in 2009 that Kemper's family founded Commerce Bancshares and that she was "born into a family of bankers." At the time, her father David was the chairman and CEO of the company. As of 2021, David serves as executive chairman while John Kemper, presumably Ellie's brother, serves as CEO, per their official website. The art museum at Washington University is named for Kemper's grandmother, Mildred Lane Kemper, after the family donated $5 million to the project. 
So while Kemper's net worth is nothing vast, her family certainly has its own money. And perhaps, a few questions to clear up.