Here's How Much Gladys Knight Is Really Worth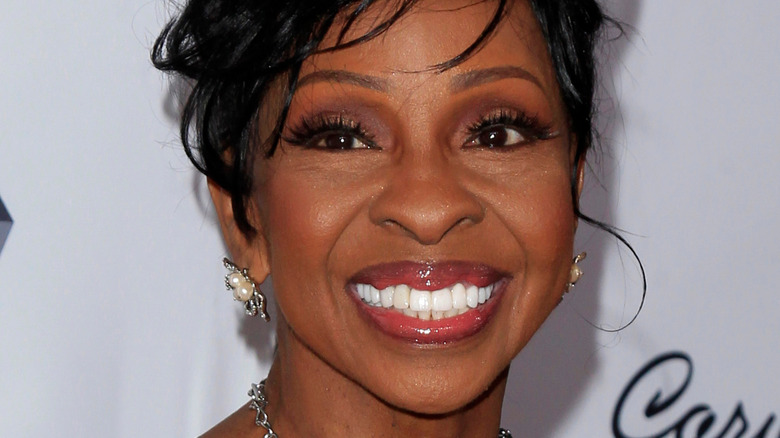 Shutterstock
Known as "The Empress of Soul," Gladys Knight is one of the most legendary singers in the music industry. She is best known for hits like, "Midnight Train to Georgia" and "If I Were Your Woman," and she got her start when she formed a group with her siblings and cousins at eight years old, via Biography. They called themselves "The Pips," and opened for R&B artists in the 1950s before breaking out on their own and crossing over into pop music. The Pips gave Knight the recognition she deserved. She won several Grammy awards with The Pips before breaking out as a solo artist in 1989 and has continued to make records decades into her illustrious career.
Knight's impact on the music industry cannot be understated because of her influence on other singers, like Mariah Carey, who inducted her into the Rock N' Roll Hall of Fame in 1996. "She's like a textbook to learn from. You hear her delivery, and you wish you could communicate with as much honesty and emotion as she does," Carey said (via Rolling Stone) at Knight's induction ceremony.
Although Knight is in her 70s, she is still as hardworking as ever. Find out how much she's worth below.
Gladys Knight is worth more than you think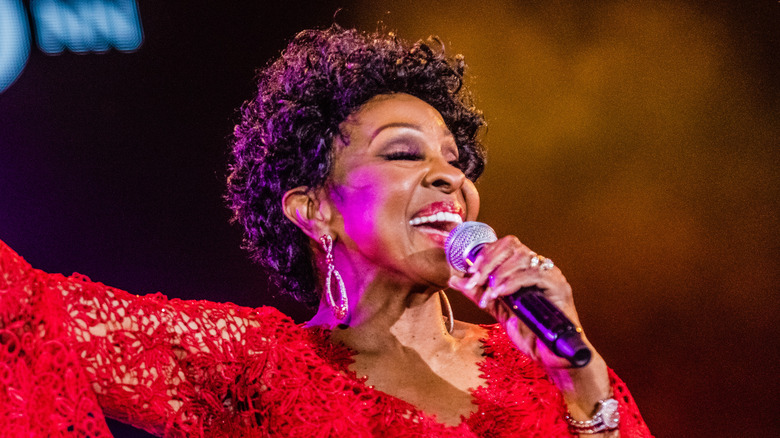 Shutterstock
While Gladys Knight gained popularity with The Pips, her solo career was even more successful. Her third album "Good Woman" was released in 1991 and peaked at No. 1 on the R&B album chart, staying there for over 40 weeks, according to Billboard. The album was just one of her many chart-toppers and proved her selling power as a solo artist. According to Celebrity Net Worth, Knight is estimated to have a net worth of approximately $28 million. 
Most of her money comes from early record sales, but she also has several other streams of income. Besides being a singer, Knight is also an actress, having made her debut in the 1976 film "Pipe Dreams," per IMDb. She was also a contestant on "Dancing With the Stars" in 2012. 
For Knight, getting paid is secondary compared to her passion for entertaining. "I think we didn't do it for the money so much as we did for the love of what we wanted to do —to entertain," Knight told VH1 in 2015 about the pros and cons of the music industry. "Money has been so infused into the industry today. Artists kind of just go to whatever is going to make them money... I just think the quality in the whole thing is so much different than what it used to be."