Will Kate Winslet Ever Do A Nude Scene Again?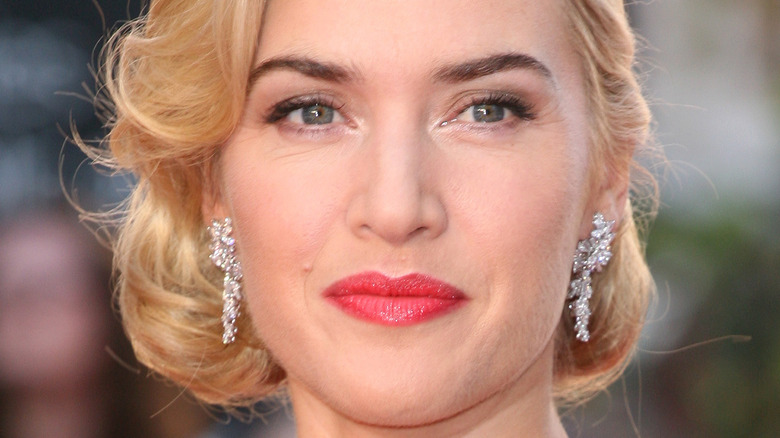 Shutterstock
Kate Winslet has been making headlines for her scene-stealing turn in "Mare of Easttown," the gritty HBO drama that sees her investigate a local murder while juggling her own complex personal life. The series finale smashed records when it aired on May 30, 2021, becoming the most-watched episode of an original series on the platform within 24 hours of premiering (per Deadline), and growing in viewership each week. But while fans tuned in for the whodunit, it was Winslet who kept them glued to the TV screens.
The actor is known for her work ethic and attention to detail — and when it came to Mare, Winslet learned to "hide myself in the character completely," as she revealed in a New York Times profile on May 31. Among other things, this meant letting herself look less-than-glamorous while on set, interrogating suspects in slouchy flannels, going makeup-free (but with her trusty vape pen in hand!) and refusing to be airbrushed, per the New York Times. Winslet even insisted that director Craig Zobel keep in "a bulgy bit of belly" in her episode 1 sex scene with co-star Guy Pearce, as she wanted to keep her appearance authentic to Mare.
Previously, the "Titanic" star has had no problem stripping down for roles, but will she ever do a nude scene after "Mare of Easttown" again?
Kate Winslet says her nudity days are numbered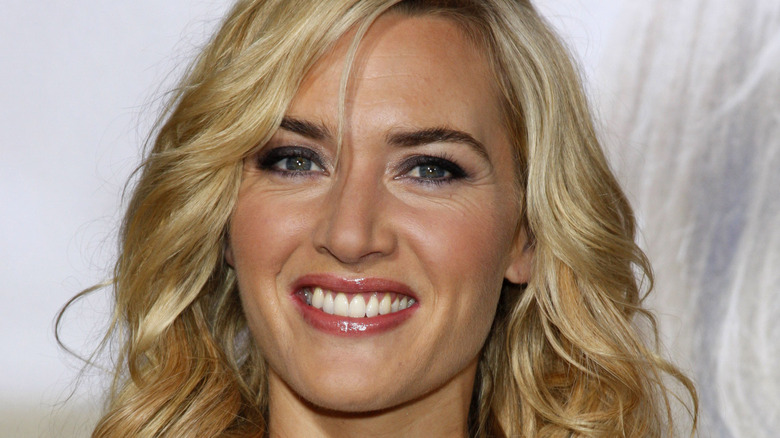 Shutterstock
"Mare of Easttown" is set in Philadelphia's tough Delaware County (or Delco), and everyone from Kate Winslet to director Craig Zobel and the show's costume designer — who found inspiration at the local Wawa — was committed to embracing the series in a realistic way. "Listen, I hope that in playing Mare as a middle-aged woman ... I guess that's why people have connected with this character in the way that they have done because there are clearly no filters," Winslet told the New York Times. "She's a fully functioning, flawed woman with a body and a face that moves in a way that is synonymous with her age and her life and where she comes from."
But even as the actor sent back the show's promo poster (for being too retouched) and crumpled up her clothing (because Mare wouldn't always have time to wash and dry), she remained discerning about her body and what audiences want to see. In fact, the nude couch scene with Guy Pearce might be among her last hurrahs. "I think my days are getting a little bit numbered of doing nudity," she shared with the New York Times. "I'm just not that comfortable doing it anymore. It's not even really an age thing, actually. There comes a point where people are going to go, 'Oh, here she goes again.'"
That said, the success of "Mare of Easttown" proves viewers are still embracing Winslet, flaws and all.