How Much Money Ben Affleck Once Won Playing Poker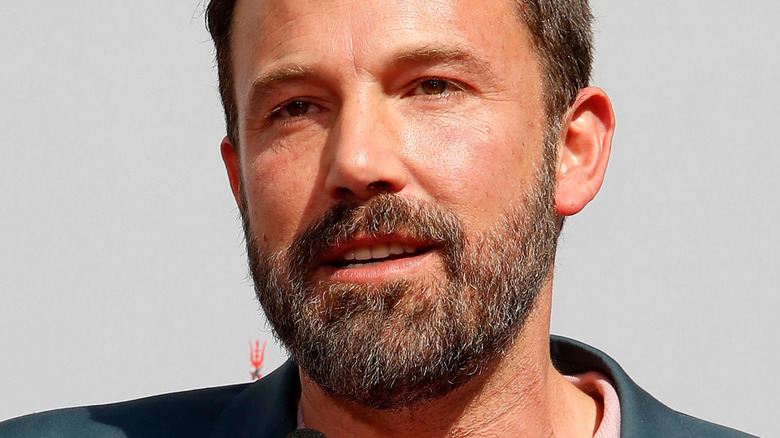 Shutterstock
When it comes to gambling, you have to know when to hold 'em and when to fold 'em, as they say. That's something that celebrities like Ben Affleck, Matt Damon (who you might remember starred in the poker-focused movie "Rounders"), Tobey Maguire, or Leonardo DiCaprio could tell you. All four of those famous figures happen to be pretty savvy when it comes to putting their money on the line in a game of poker in real life. Granted, that doesn't mean that they always walk away as winners (legally speaking).
Back in 2011, ABC News reported that Maguire and DiCaprio were "part of high-stakes poker games where tens of thousands of dollars regularly exchanged hands among Hollywood's biggest stars." While Affleck and Damon apparently took part in the action as well, it was Maguire — "who frequently came out on top" — and found himself the subject of a lawsuit due to the "underground Texas Hold 'em matches" which were allegedly "played with some ... money taken in [a] Ponzi scheme." And that's just a part of the star's seemingly shady gambling-related past.
Granted, not everyone who shows up to play has ended up with legal issues. In fact, Affleck has ended up winning quite a bit of money over the years thanks to his ability to bet, bluff, and take home big pots ... above-board, that is. Read on for more on the actor's poker skills. 
Ben Affleck beat Tobey Maguire to take home a small fortune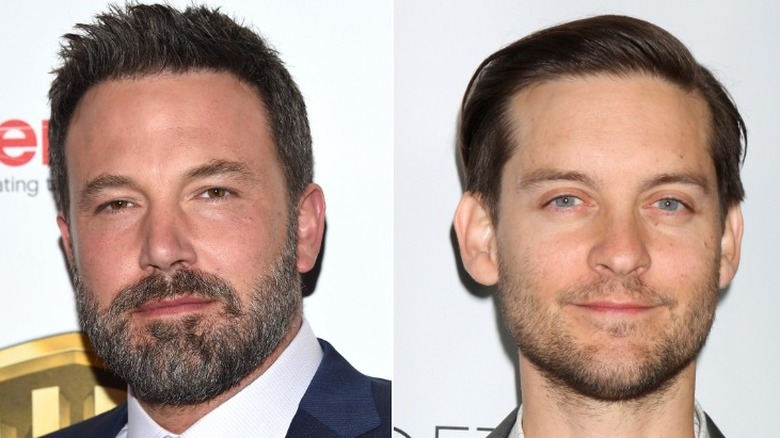 Shutterstock
Before Tobey Maguire found himself in trouble due to his gambling ways, he faced Ben Affleck back in 2004 at a major three-day poker tournament in California, according to Reuters (via People). In fact, Affleck beat almost 90 other players who showed up to take the top spot while also taking home the big prize. So, what did Affleck end up winning? Well, along with earning a seat at the World Poker Tour Championship, his first place spot nabbed him an impressive $356,400. Granted, that's a small fraction of the star's overall (seriously massive) fortune, but clearly, he deserves a place at the poker table!
"This is not likely the last time you'll see Ben Affleck at one of our final tables," Commerce Casino State Poker Championship spokeswoman Nancy Friedman said, per People. She added, "He has become a respected member of the poker elite and continues to work to improve his game."
These days, Affleck is still involved in poker, sometimes even for a good cause. For instance, during the coronavirus pandemic in 2020, Affleck teamed up with his fellow poker-playing pal Matt Damon to put together a celebrity game that raised around $1.75 Million for Feeding America, which People noted is "the country's largest hunger-relief and food rescue organization." Adam Sandler was there to pay and play, as was Jason Bateman, Adam Levine, Bryan Cranston, Sarah Silverman, Jon Hamm, and, yes, Tobey Maguire.