How Mike Myers Saved Rob Lowe's Career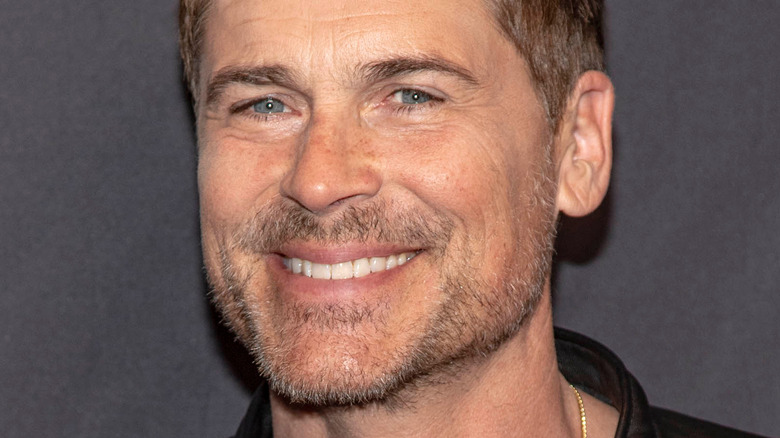 Shutterstock
Back in the 1980s, Rob Lowe's career was on fire. He was Sodapop Curtis in 1983's "The Outsiders," Skip in "Class" the same year, Nick DeAngelo in 1984's "Oxford Blues," Billy Hicks in 1985's "St. Elmo's Fire," Dean Youngblood in "Youngblood" and Danny in "About Last Night" in 1986, per IMDb. But after that, his career slowed way down. He wasn't being cast in lead roles in high-profile movies in the late 1980s.
On July 17, 1988, Lowe found himself mixed up in a big sex scandal. He was 24 at the time, and he picked two women up at a party Ted Turner was throwing the night before the Democratic National Convention in Atlanta, per People. He took them back to his hotel room and got their consent to film them. But there was one problem: One of the women was actually a girl of 16. When he went to the bathroom, the two women took the tape and some cash from Lowe's wallet and left. They duplicated the tape. It leaked to the press. Public humiliation and civil lawsuits by the 16-year-old's parents followed, and Lowe became a pariah for a few years.
Lowe even hosted "Saturday Night Live" in 1990 and made fun of himself and his scandal. He also met Mike Myers during the hosting gig, and Myers may just have saved Lowe's career, per HuffPost. Keep reading for more on the actors' relationship.
Mike Myers turned Rob Lowe into a sought-after actor again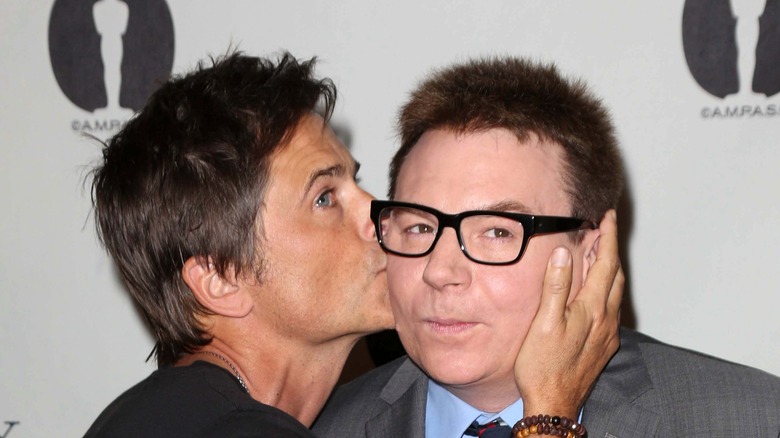 Shutterstock
Rob Lowe and Mike Myers became friends when Lowe hosted "Saturday Night Live." Myers trained Lowe in how to be "professionally funny," Rolling Stone noted in 2017, and then cast him in his 1992 movie "Wayne's World." Lowe's role as television producer Benjamin Oliver was actually a parody of "SNL" creator Lorne Michaels, per the magazine. It was a hit, and Lowe's career was resurrected. Myers went on to create the "Austin Powers" franchise and also cast Lowe in that. He also parodied Lowe's "Wayne's World" character, Benjamin, for his role as Dr. Evil.
Lowe went on to star in all of the "Austin Powers" movies, and he's transformed into a small-screen star with long-running roles on "The West Wing," "Brothers and Sisters," "Californication," "Parks and Recreation," and "9-1-1: Lone Star," per IMDb. 
And, for what it's worth, Lowe has no regrets. The sex tape scandal led him to get sober, which led him to meet and marry his wife of 30 years, have his two sons, and transform his life into one he really loves, per People.