You've Misunderstood The Lyrics To 'Take Me To Church' By Hozier This Whole Time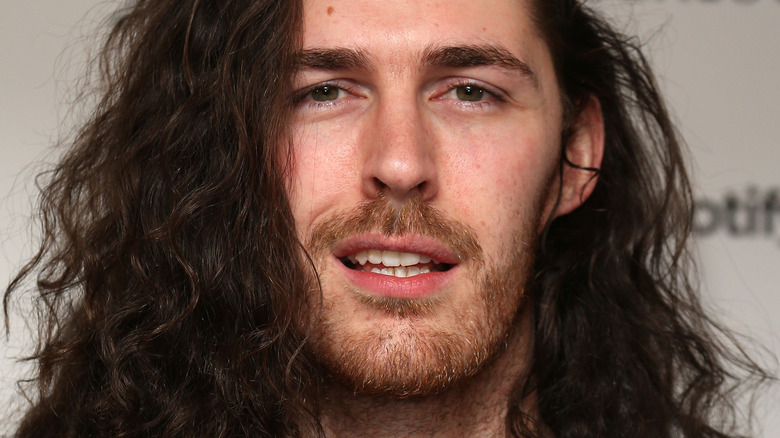 Shutterstock
Indie singer-songwriter Andrew Hozier-Byrne (who goes by his stage name "Hozier") is a titan in the music industry, but this wasn't always the case. The star was reportedly struggling to make a name for himself back in 2013, when he struck gold with the megahit "Take Me to Church," a song he recorded in his parents' attic (per American Songwriter). According to the outlet, it was music to indie label Rubyworks' ears – literally. The song hit the Billboard charts in countries around the globe, became Spotify's "most viral song of 2014," per The Independent, and was even nominated for a Grammy for Song of The Year. Essentially, "Take Me to Church" turned out to be hallelujah-worthy, the kind of career-defining single that most artists can only dream of.
For Hozier, the overnight success was surreal. "I never thought it would take off because it doesn't sound like a radio hit," the musician told Observer in 2014. "I did not foresee it becoming successful at all, so I'm very fortunate that people just connected with the song." In part, that's because of the track's subject material, which — contrary to its title — does not advocate for institutionalized religion. 
In fact, there's a good chance you may have misunderstood the lyrics to "Take Me To Church" this whole time! Let's break down what they really mean.
For Hozier, falling in love is a religious experience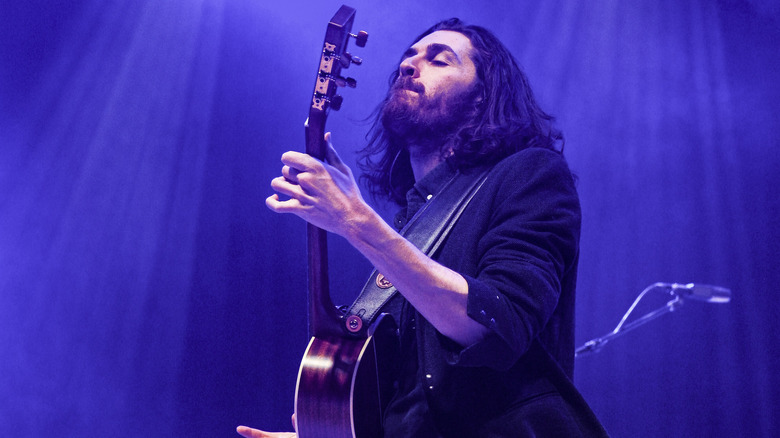 Lisa Lake/Getty Images
Per Songfacts, "Take Me To Church" can be broken down into two parts, the first of which focuses on Hozier's breakup with his girlfriend, which he likened to a religious experience. "I found the experience of falling in love or being in love was a death, a death of everything," Hozier revealed in an interview with The Irish Times. "You kind of watch yourself die in a wonderful way, and you experience for the briefest moment ... everything you believed about yourself gone, in a death-and-rebirth sense." This sentiment is reflected in the lyrics, "I should've worshipped her sooner / If the heavens ever did speak / She's the last true mouthpiece," which subvert traditional religious language to praise his love.
The close ties between sexuality and religion are further expressed through lyrics like, "My church offers no absolutes / She tells me 'worship in the bedroom' / The only heaven I'll be sent to / Is when I'm alone with you." 
Speaking with American Songwriter, Hozier explained how the chorus' mention of "deathless death" is another play on spirituality and physical pleasure. "The idea of 'deathless death' has to do with the promise of everlasting life, which is the core promise you are given in church," the hitmaker said. "The line is also about what the French called 'the little death,' which is the orgasm. It's a joke on that, about the act of loving somebody, and yourself in particular."
'Take Me to Church' values love and acceptance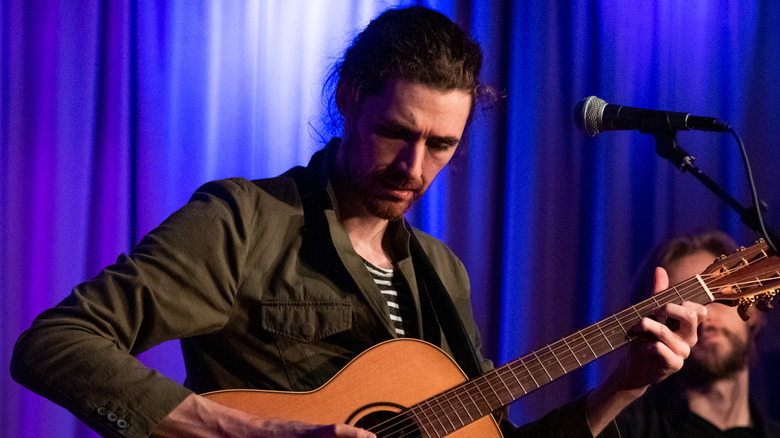 Timothy Norris/Getty Images
While "Take Me to Church" is about love and pleasure, it also has a darker meaning. The music video — which shows a gay couple being hunted down by a homophobic mob — is meant as an attack on the church's anti-gay strictures, per Songfacts. In a 2015 interview with Minnesota's Star Tribune, Hozier said, "I'm not condemning the church or religion on the whole, just that one policy, which seems so wrong to me." 
Hozier's opinion of organized religion stems from his childhood in Ireland, throughout which time the church loomed large. "Growing up in Ireland, the church is always there — the hypocrisy, the political cowardice," the singer told Billboard. "The video has the same theme — an organization that undermines humanity." His critique on homophobia is also evident in the chorus, where he sings, "I'll tell you my sins and you can sharpen your knife."
According to a 2014 interview with The Cut, the song sends a powerful message about human rights and the oppressive conditions under which many people currently live. "Sexuality, and sexual orientation — regardless of orientation — is just natural," Hozier told the outlet. "But an organization like the church, say, through its doctrine, would undermine humanity by successfully teaching shame about sexual orientation... The song is about asserting yourself and reclaiming your humanity through an act of love." Phew! Listeners will likely never look at a church pew the same way again after listening to this song.