Inside Hozier's Life Today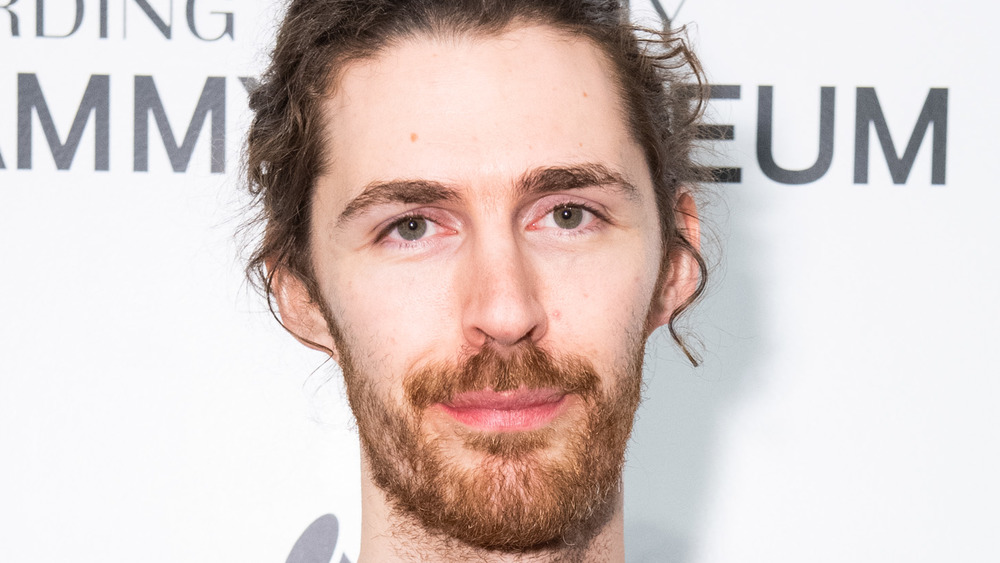 Timothy Norris/Getty Images
Once upon a time, Hozier took us to church. But nowadays, it feels more like the promising singer has left us at the altar. What has he been doing since his 2013 smash hit?
Born Andrew Hozier-Byrne, the long-haired Irishman gained "global attention" with the single, "Take Me to Church" (via All Music). Citing influences like the late Leonard Cohen, the deep-voiced, soulful singer not only took us to that house of worship, but he took the charts there too. According to Reuters, the haunting, piano-driven ballad — "adopted as a protest song against gay discrimination in Russia" — was Spotify's top song of 2014, and it reached No. 2 on Billboard's Hot 100. It was nominated for Song Of The Year at the 2014 Grammys, and Lebron James even worked out to it in a Beats by Dre commercial. According to Forbes, as of March 2021, Hozier's self-titled debut album, "has now spent 200 weeks on the Billboard 200, an impressive feat for a first release by a rock musician." Yup, it seemed like Ireland had given us our rock-star "second coming," (the first, naturally, being U2's Bono.) But he has all-but-exited the pew.
Hozier has only released one album since that splashy and stirring debut. And, even years later, the singer is, well, still the "Take Me To Church" guy. So, what has Hozier been up to all these years? 
Hozier is laying low and bringing people joy on TikTok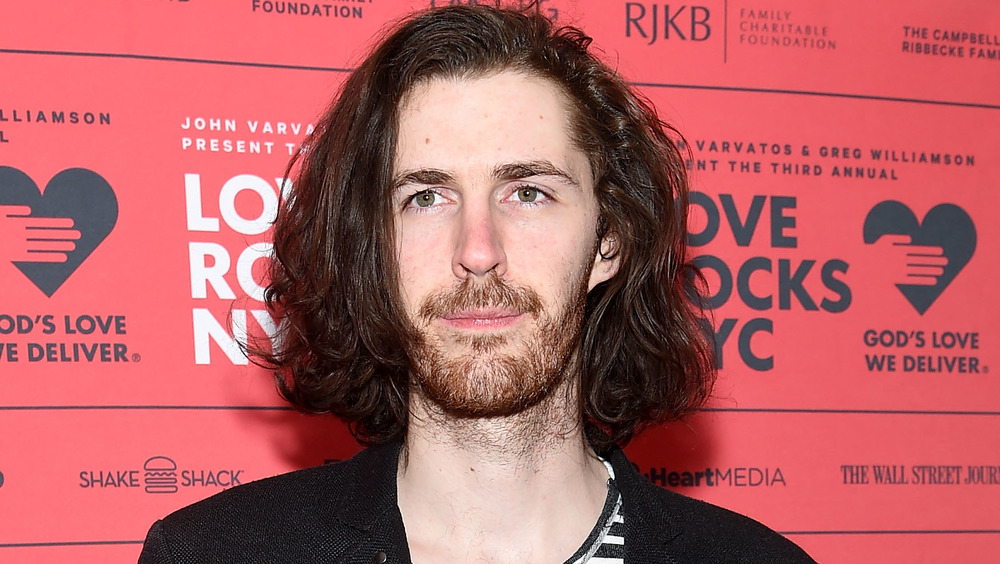 Jamie Mccarthy/Getty Images
So what is Hozier's life like today? He released his sophomore album, Wasteland, Baby!, in 2019. While that LP didn't hit like his debut — none of the songs charted, but "Almost (Sweet Music)" has 211 million Spotify streams to date — the fandom is still strong.
In March 2021, Hozier joined a slew of other celebs on TikTok. Per Irish Examiner, unlike John Mayer, who received backlash when he joined the app, Hozier "amassed 340k followers" within one day (that's even more than Chrissy Teigen when she first joined!). "His first video is of him singing 'The Humours of Whiskey,'" they wrote, "a short [Traditional Irish] ditty he has been filmed singing a few times over the years." Hozier uploaded an intimate acapella version on March 10, 2021, and the video has since amassed 3.9 million views. Indeed, an app where sea shanties reign supreme seems perfect for him.
Otherwise, Hozier "keeps a low profile" in his home country of Ireland, as The Irish Times wrote in 2019, seemingly not minding having averted the megastardom he once seemed destined for. "I just love the feeling of anonymity. I really, really miss it," he told the outlet. "Being in a bar, being in a pub and just being part of a crowd is a really nice feeling." And on staying in his lane of politically leaning and uncompromising songs, "I assure you if I wanted to make a f*****g pop song, I would have."