Dr. Luke Responds To Alleged Emails Released By Kesha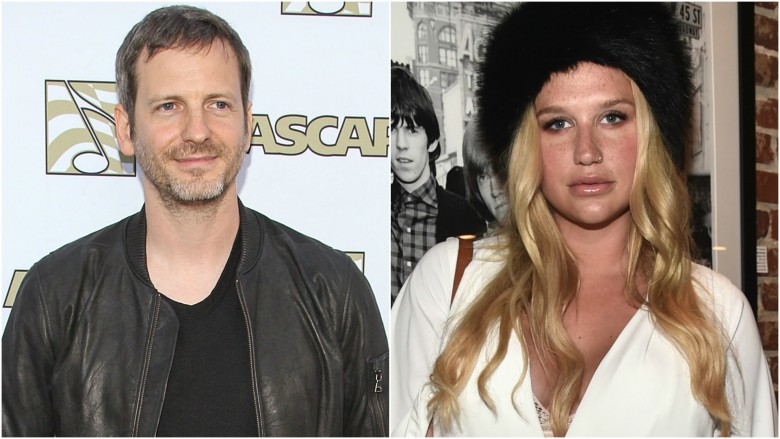 Getty Images
It doesn't seem like pop star Kesha's troubles with Dr. Luke are going away anytime soon.
In an effort to be released from her contract with Sony record producer Dr. Luke (real name Lukasz Sebastian Gottwald) Kesha Sebert's lawyers reportedly released three emails written by Dr. Luke that show evidence of his allegedly obsessive control over her diet and her music career. In the emails, acquired by Page Six, Dr. Luke allegedly criticizes Kesha for not sticking to her juice fast, while in another he states, "A list songwriters and producers are reluctant to give Kesha their songs because of her weight." One email also mentions an argument between Kesha and Dr. Luke over a song lyric that provoked him to say, "I don't give a s**t what you want. If you were smart you would go in and sing it." Harsh.
However, in a statement for The Huffington Post, Dr. Luke's lawyer, Christine Lepara, spoke on his behalf, claiming that the emails are deceiving. The full statement reads:
"Kesha and her attorneys continue to mislead by refusing to disclose the larger record of evidence showing the bad faith of Kesha Sebert and her representatives which is greatly damaging to them. It also shows the tremendous support that Dr. Luke provided Kesha regarding artistic and personal issues, including Kesha's own concerns over her weight.
Rather than agree to a thorough disclosure, Kesha and her representatives improperly publicized, without Court permission, three out-of-context emails which do not present the full picture regarding the events they concern. For example, these emails do not show that the lyrics of "Crazy Kids" were, in fact, rewritten at Kesha's request.
Any claim by Kesha to the contrary is deceiving the public — just like her other meritless claims of wrongdoing by Dr. Luke. Dr. Luke looks forward to full vindication in Court."
Dr. Luke and Kesha have been involved in a legal battle since 2014. At that time, she accused him of sexual assault and battery—actions that she claims caused her to develop an eating disorder and enter rehab. Since then, the pop singer has been fighting to be released from her contract with Sony (which a judge ruled against) and regain control over her music career.