Why Ricky Martin Still Has Nightmares Over This Barbara Walters Interview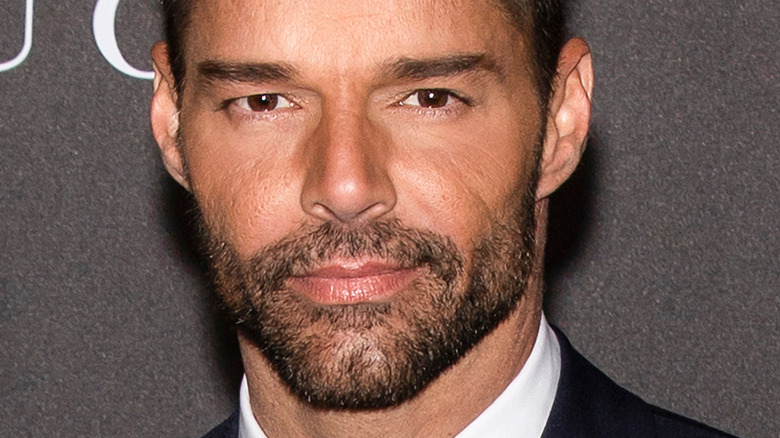 Shutterstock
In honor of Pride Month, Latin superstar Ricky Martin has graced the June issue of People. The father of four shared the cover to his Instagram page, which sees him posing on his knees in a pair of jeans. He can be seen wearing what looked to be a plain, white t-shirt, while rocking an unbuttoned shirt of the same color over the top.
In 2010, the "Maria" hitmaker publicly came out as gay. The singer explained that anxiety was a part of his daily routine before announcing his sexuality to the world and admitted there was pressure to be perceived a certain way. "A lot of people have said, 'Rick, you were trying to prove yourself, because of fame and being a sex symbol.' Well yeah, it could be," he said, adding, "I don't know. Everyone knows you don't have to be a gay man to know that love is complicated. Or to know how confusing attraction can be."
Martin expressed that he has dated lots of women in the past, one of them being TV presenter Rebecca de Alba, whom he was with for seven years. "When I was dating women, I was in love with women. It felt right, it felt beautiful. You can't fake chemistry — the chemistry was there with them. I wasn't misleading anyone," he continued.
While Martin is a proud member of the LGBTQ+ community today, there was a time where he was pressured to come out in a huge interview. Keep reading to find out more.
Ricky Martin felt 'violated' when Barbara Walters asked him about his sexuality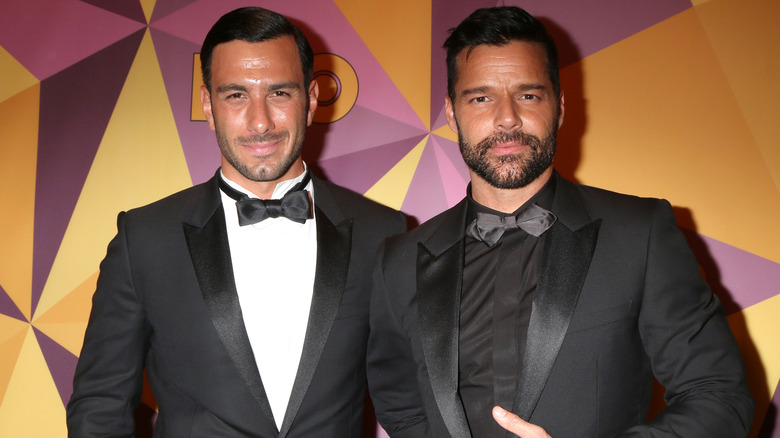 Shutterstock
According to People, Ricky Martin lived with the question of whether he was gay or not until he was 29 years old. The "Livin' La Vida Loca" chart-topper sat down with Barbara Walters in 2000 for a television interview and was told by the journalist that he could "stop the rumors" by coming out during her interview. Martin explained he did not "feel like it" at the time and was left stunned by the situation.
More than 20 years later, the Grammy award-winner admits that the interview has continued to haunt him. "When she dropped the question, I felt violated because I was just not ready to come out. I was very afraid," Martin explained, adding, "There's a little PTSD with that."
"A lot of people say, what would you do differently?" he continued. "Well, maybe I would have come out in that interview. It would've been great because when I came out, it just felt amazing. When it comes to my sexuality, when it comes to who I am, I want to talk about what I'm made of, about everything that I am. Because if you hide it, it's a life-or-death situation."
Martin has been happily married to Syrian-born Swedish painter and artist Jwan Yosef since 2017 and shares four children with him — Lucia Martin-Yosef, Matteo Martin, Valentino Martin, Renn Martin-Yosef, per USA Today.