Hailey Bieber Wouldn't Be With Justin Bieber Without This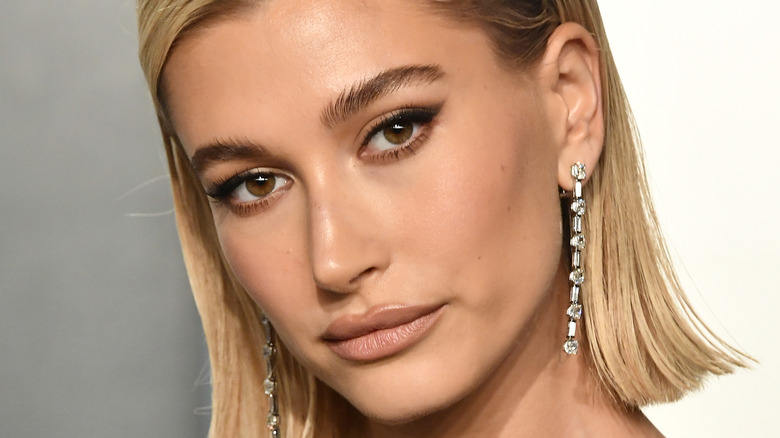 Frazer Harrison/Getty Images
Oh, how we love power couples. Barack and Michelle Obama, Jay-Z and Beyonce, Ryan Reynolds and Blake Lively, and yes, even love birds Justin and Hailey Bieber. There's just something about a union between two already stellar individuals that drives the masses wild and leaves them clamoring to know more and more about the seemingly perfect pair.
As you may recall, Justin and Hailey first tied the knot in an intimate and humble courthouse ceremony in Manhattan, New York in September 2018 after a hasty three-month long engagement, per People. Eventually, however, the power couple had the dream wedding fans were hoping for. As reported by Elle, the Biebers opted to celebrate their union in style, hosting a luxe ceremony and reception at the Montage Palmetto Bluff in the beautiful lowcountry of South Carolina. Ah, dreamy.
Recently, however, Mrs. Bieber gave even further insight into her marriage with the Canadian child star turned legendary pop icon and revealed what makes their relationship and marriage work. Keep reading after the jump to learn about the one non-negotiable the model and socialite had before entering into a relationship with Justin. 
Hailey Bieber says without this, 'we wouldn't even be together'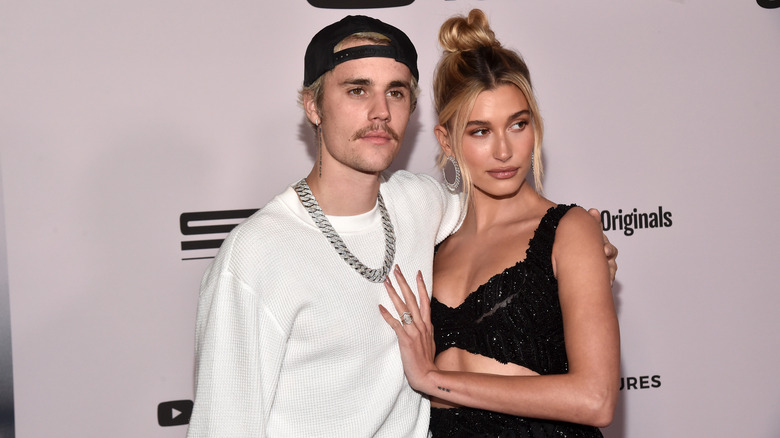 Alberto E. Rodriguez/Getty Images
During an episode of "A Conversation With" on Hailey Bieber's popular YouTube channel, Hailey cited the couple's strong Christian faith for the success of their relationship and marriage. 
"They ask me all the time, "What would you say is the biggest thing in your relationship? You guys are really happy," Hailey dished to comedian Yvonne Orji, before revealing, "And I'm like, 'It's our faith.' It's what we believe in. If we didn't have that, we wouldn't even be here. We wouldn't even be together."
According to Hailey, Justin Bieber's Christian beliefs were simply a non-negotiable — an area that Justin hasn't shied away from since his famous spiritual reawakening. During an interview with Apple Music's Zane Lowe (via Fox News) Justin spoke candidly about the moment his life changed forever. "I really took a deep dive in my faith," Bieber confessed. "I believed in Jesus but I never really, like... when it says following Jesus is actually turning away from sin ... it talks about it in the Bible, there's no faith without obedience," he continued. 
Fortunately, the famous musician's future wife's ideals aligned with his, ensuring a good match. Perhaps this celebrity pairing really was part of much greater, divine plan.