The Truth About Jimmie Johnson's Wife Chandra Janway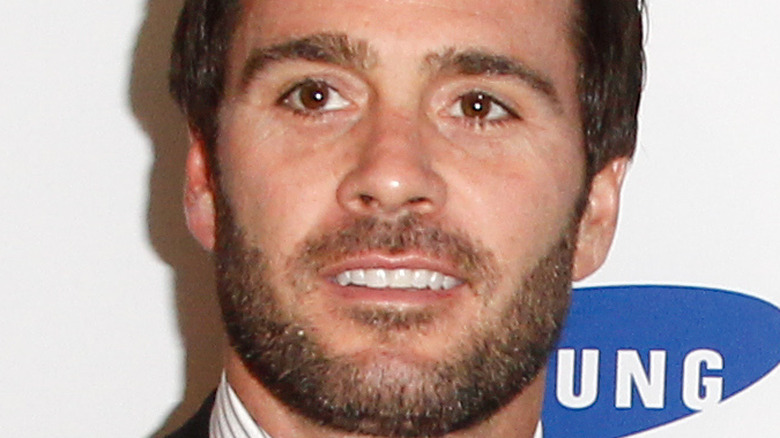 Shutterstock
Jimmie Johnson is one of the most popular and successful race car drivers in the world. He is a seven-time NASCAR Cup Series Champion, winning it all in 2006, 2007, 2008, 2009, 2010, 2013, and 2016, per Hendrick Motorsports. Johnson began his NASCAR career full-time in the 2002 season. Coincidentally, that's also the year he met his future wife, model Chandra Janway, per PlayersWives.com. In fact, another legendary driver, Jeff Gordon, introduced them. Janway knew Gordon through his wife Ingrid Vandebosch. 
Johnson and Janway got engaged during a snowboarding trip to Colorado in 2003, per Heavy. They got married on the Caribbean island of St. Barts in 2004. Johnson was driving for Hendrick Motorsports at the time, and, per PlayersWives.com, team owner Rick Hendrick lent the newlyweds his 150-foot yacht for their honeymoon. The couple has two daughters, Genevieve and Lydia.
The 2020 season was Johnson's last season as a full-time race car driver. Chandra Janway — or "Chani" as she's known by her friends and family, per WAG of the Week — enjoys traveling with her husband to the various races he takes part in. She told The Sporting News (via Heavy), "I like a lot of things about it. Especially that my husband gets to do what he loves. We also like that we get to travel and go to fun cities. ... I get nervous when he's possibly going to win."
Janway's life involves some personal tragedy, however. Keep reading to find out all about that.
Chandra Janway is proud of her Oklahoma roots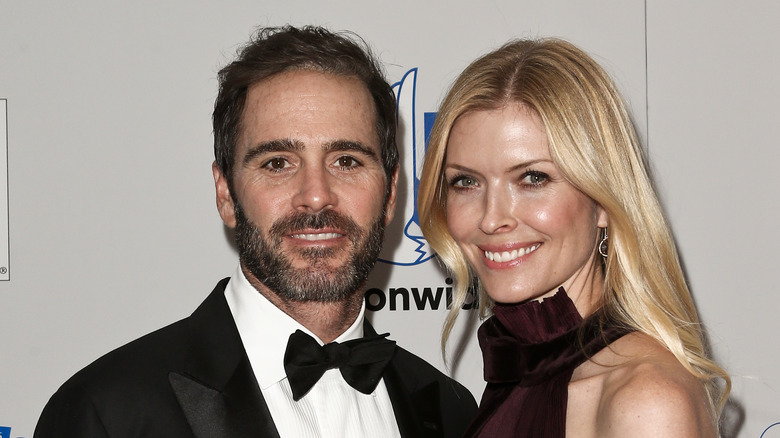 Shutterstock
Chandra Janway was born in Muskogee, Okla. in 1978. She graduated with a degree in business communication from the University of Oklahoma in 2000, per Essentially Sports. She moved to New York City after college and signed with Wilhelmina Models. That's how she met Jeff Gordon and his wife Ingrid, who introduced her to her husband. She is a huge fan of the University of Oklahoma Sooners football team and has brought her husband to games in an attempt to get him to start rooting for her team, per Heavy.
In March 2014, Janway's family experienced a tragedy when her brother, 27-year-old Jordan Janway was killed in a sky-diving accident in San Diego, per USA Today. Jordan was a sky-diving instructor with more than 1,000 jumps to his name, per NBC San Diego. He collided with another jumper in mid-air, which knocked him unconscious and led to his death.
These days, Janway runs The Jimmie Johnson Foundation, which she founded with her husband in 2006. The foundation's mission is to fund K-12 public schools through their Champions Grant Program, per the website. The foundation also works with the Make-A-Wish Foundation to grant wishes for kids facing life-threatening illnesses.