The Truth About Drew Peterson And Kathleen Savio's Marriage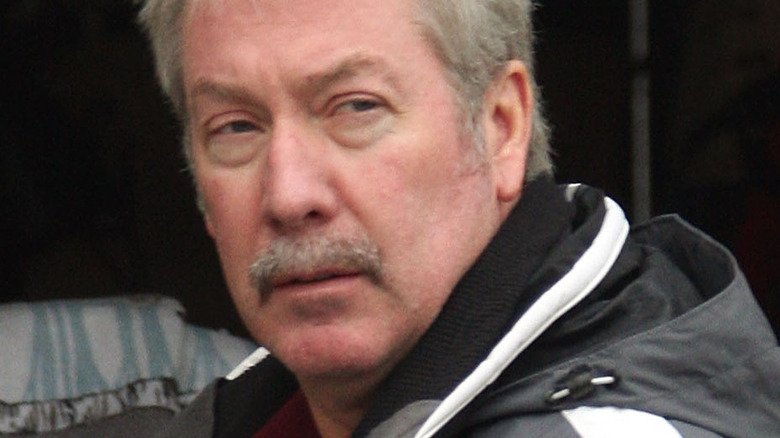 Getty Images
Former Illinois police sergeant Drew Peterson escaped national attention after his third wife, Kathleen Savio, died under suspicious circumstances in 2004, months after they divorced and weeks before the settlement was finalized, according to the Chicago Tribune. On March 1, 2004, Savio was found dead in the bathtub of her home with a deep wound in her head and bruises scattered on her body, per the Tribune. Authorities said they immediately suspected foul play, but were unable to find enough evidence to pursue homicide.
Savio's death was deemed an accidental drowning and the case was closed, the Tribune noted. It wasn't until Peterson's fourth wife, 23-year-old Stacy Ann Peterson, went missing in October 2007 that public attention was shifted back to Drew, who was 54 at the time, the newspaper detailed. As authorities investigated Stacy's disappearance, they began to look at Savio's death with fresh eyes and eventually reopened the case. After 14 years, Stacy is still missing, WGN9 noted.
In February 2008, authorities classified her death as murder, according to the Tribune. "We've always known in our hearts that it was [murder], but now finally we're getting some confirmation and it will be investigated the way it should have been. ... [A]ny blind man could have seen that it was a homicide," said Anna Marie Doman, Savio's sister, at the time, per the Tribune. Peterson was convicted of murdering his third wife in 2012, per the Chicago Tribune. Keep reading to learn the details about Peterson and Savio's marriage.
Drew Peterson and Kathleen Savio engaged in a contentious divorce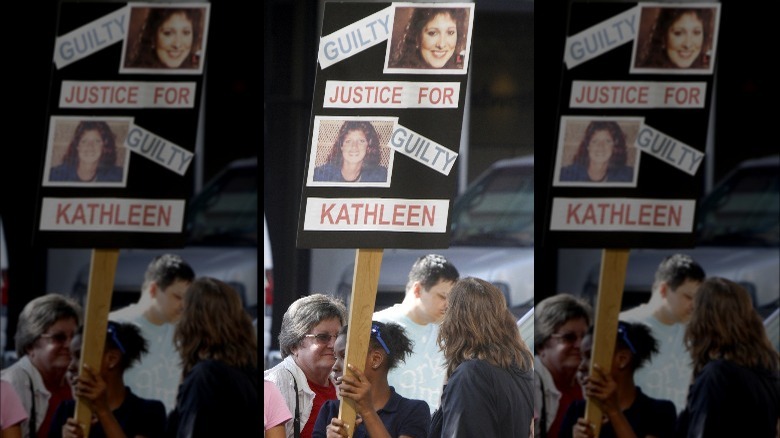 Frank Polich/Getty Images
Drew Peterson and Kathleen Savio met when he was still married to his second wife, Victoria Connolly, whom he married in 1982, according to Fox News. When Connolly discovered the affair, she filed for divorce, the report detailed. Peterson and Savio wed on May 3, 1992, and went on to have two sons together, Thomas Drew and Kristopher Donald, according to the Savio v. Peterson complaint. 
The complaint detailed that Savio filed for divorce shortly after she found out, in October 2001, that her husband was having an affair with Stacy Ann Cales, who later adopted Peterson's last name upon their marriage in October 2003. Their divorce was contentious to say the least. According to the complaint, the couple fought over everything, including custody of their children, property, and finances. In 2002, Savio filed several police reports in which she accused Peterson of threatening and physically assaulting her. 
According to the Chicago Tribune, Peterson often said he would kill Savio and make it look like an accident. Her family reportedly kept medical proof of Peterson's aggressions against Savio, in addition to documentation showing Savio's "frustration at the inaction of authorities." "[She] was just terrified of [Drew Peterson]. He always threatened her. ... He did many, many things to her. He wished only for her to go away," Savio's sister Susan Doman said in court, according to the Tribune. In February 2013, Peterson was sentenced to 38 years for her murder.