Who Were Drew Peterson's Four Wives?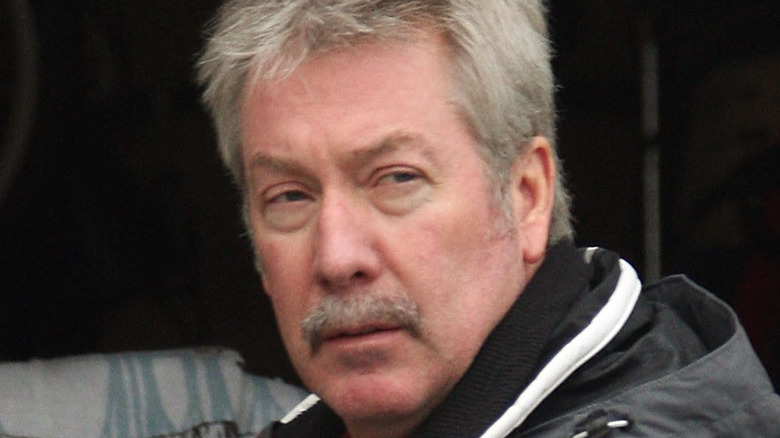 Scott Olson/Getty Images
The evolution of Drew Peterson from police officer to murderer is fascinating in a "can't look away from the trainwreck" way. He was married four times. Peterson was convicted of murdering his third wife, Kathleen Savio, in 2003, with his fourth wife, Stacy Peterson, missing since 2007. Foul play is suspected but has never been able to be proven, per CNN. Peterson is serving a 78-year sentence for the murder of Savio and for then trying to hire a hitman to kill the prosecutor who sent him to prison.
How does a man like this end up married once — let alone four times — with one wife murdered and another missing? Who are/were these women? 
Carol Brown, Peterson's first wife, was his high school sweetheart and prom date. They got married a few months after graduating in 1974. Brown and Peterson had two sons, Stephen and Eric, per Investigation Discovery. The marriage ended in 1980 when Brown found out Peterson was having an affair. In 2017, Peterson's son Stephen remarked to the press that his father "probably" killed two of his other wives.
Wife #2, Vicki Connelly, was married to Peterson from 1982 to 1992. She testified at his pretrial hearing saying he had threatened to kill her several times and that he'd pulled a gun on her at least three times, per ABC 7 Chicago. "He told me he would kill me and make it look like an accident," she said.
Kathleen Savio unfortunately guessed what would happen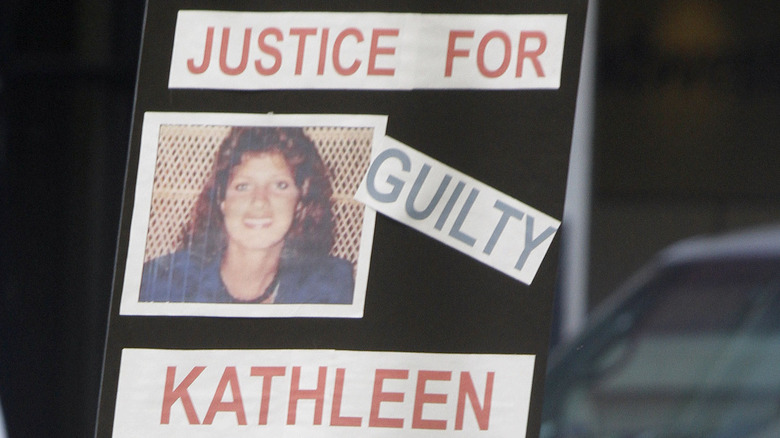 Frank Polich/Getty Images
Drew Peterson married Kathleen Savio in 1992. They had two sons, Thomas and Kristopher, before their divorce was finalized in October 2003. Chicago reported that between 2002 and 2004, police were called to the Peterson house 18 times on domestic disturbance calls. They separated and divorced after Savio received an anonymous letter claiming Peterson was having an affair with 17-year-old Stacy Cales. During their divorce proceedings, Savio repeatedly said, "He's gonna kill me and it's gonna look like an accident."
Savio was found face down in a dry bathtub on March 4, 2004, with an open head wound. Her death was ruled an accident two months later.
In 2003, 19-year-old nursing student Stacy Cales married 49-year-old Peterson. She had two children with him, Anthony and Lacy, and adopted his two children with Savio. Stacy Peterson disappeared on October 28, 2007. Peterson claimed she abandoned her family for another man, per Investigation Discovery. She has not been seen or heard from since. Stacy's pastor testified at Peterson's murder trial that she told him Peterson murdered Savio, made it look like an accident, and she provided him with an alibi.
Stacy's disappearance led to authorities exhuming the body of Savio for a new autopsy. In February 2008, her death was ruled a homicide. About a year later, Peterson was arrested and charged with murder. He was convicted on September 6, 2012, per CNN. Stacy is still missing.