The Touching Story Behind How Bindi Irwin Met Her Husband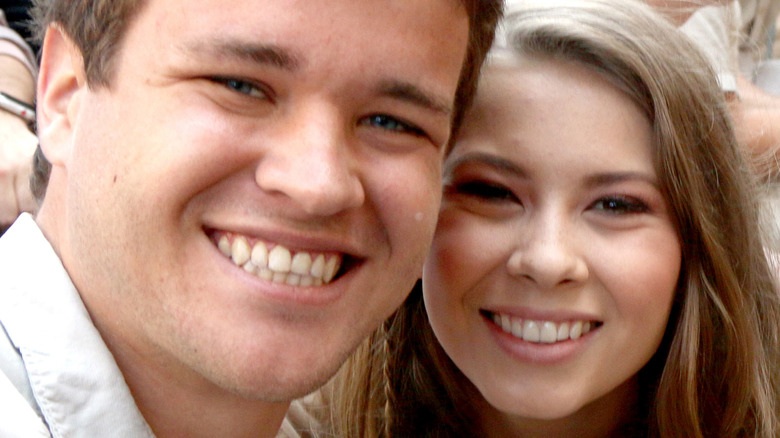 Shutterstock
Bindi Irwin may famously be the daughter of the late Steve Irwin (aka the Crocodile Hunter) and may famously work alongside her family while they carry on her dad's legacy, but she also has a famous romance. Now married to her husband, Chandler Powell, the two welcomed a baby girl (with the sweetest name) into the world in March.
Although Irwin and Powell's relationship isn't exactly a real-life fairytale — for instance, they seriously had to change their wedding plans due to the coronavirus pandemic — they do seem to share something incredibly special. "I think I have found my one, and I'm so lucky," Irwin said while opening up to People about her then-boyfriend back in 2018. "He is always encouraging me to follow my dreams, reminding me to stand up for what I believe in. I'm truly proud of Chandler because he is always unbelievably kind and optimistic. He is there [for me] no matter what."
While that certainly sounds like Irwin and Powell are a match made in heaven, you might have wondered how they met in the first place. Well, it turns out that the story is incredibly cute and has a heartwarming connection to her parents. Read on to find out more!
Bindi Irwin and Chandler Powell met just like her parents did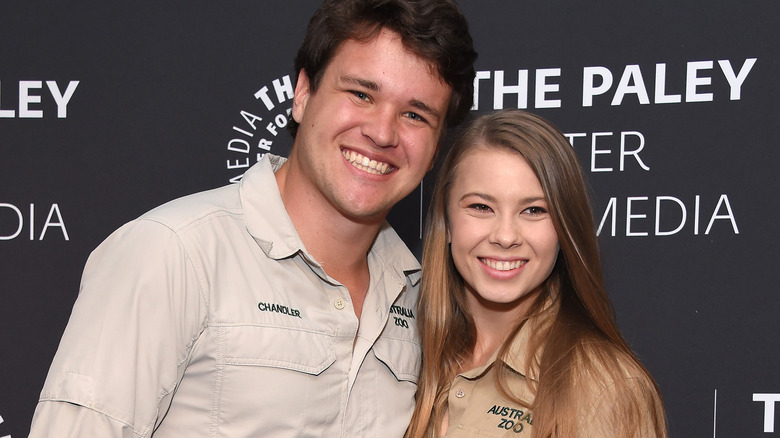 Shutterstock
Years ago, Terri Irwin (who wasn't quite an Irwin at the time) visited the Australia Zoo and met the man who would become her husband, Steve Irwin. The two immediately hit it off and the rest was history. The same can be said for her daughter, Bindi Irwin, and Bindi's husband, Chandler Powell. "It was so cool seeing the parallels," Chandler told Us Weekly in 2019. When you find out the details, you'll surely agree!
Apparently, when Chandler visited the zoo back in 2013 as a regular tourist, he spotted Bindi, who was working at the time. "[Bindi and I met] right next to where Steve and Terri met [after] Steve had just finished a croc demonstration," he explained. "I met Bindi right next door, and I was holding a koala and Bindi was holding an echidna, and it was just love at first sight."
While there was no doubt that there was something between Bindi and Chandler, they didn't start dating right away. In fact, he actually reached out to her mother first for a particular reason. While chatting with Entertainment Tonight, Bindi recalled what took place before they embarked on a long-distance relationship, saying, "He sent a letter asking my mom if he could stay in contact with me, and then Mom gave the letter to me and said, 'Is this person real?'" Lucky for Bindi, he was!