Bindi Irwin's Baby Name Will Warm Your Heart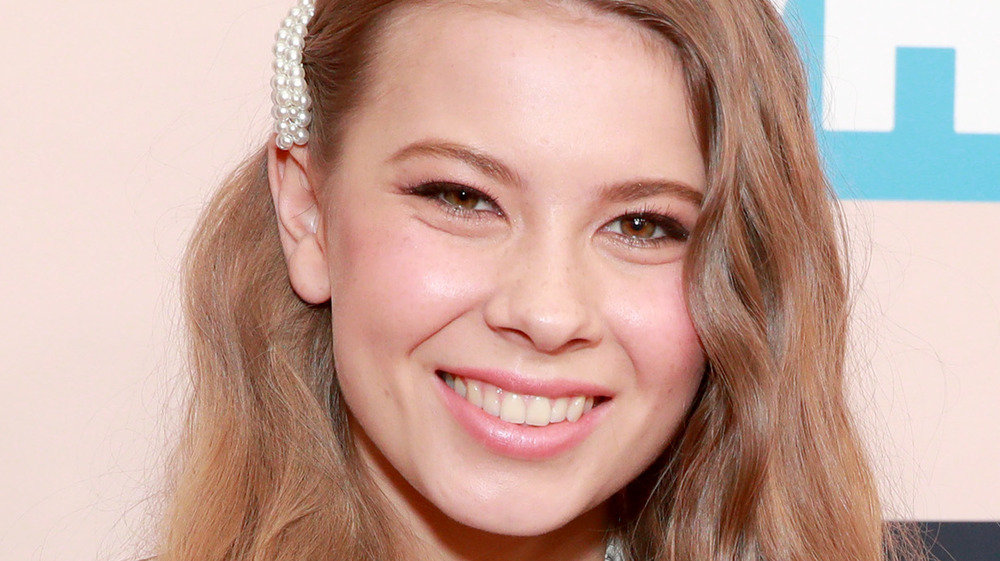 Rich Fury/Getty Images
Bindi Irwin has given birth! Irwin and her husband Chandler Powell welcomed a baby girl on March 25, 2021, according to a sweet Instagram post complete with a caption penned by the new mom. In August 2020, the couple announced they were expecting, back when Irwin was still in her first trimester. "Baby Wildlife Warrior due 2021. Chandler and I are proud to announce that we're expecting! It's an [honor] to share this special moment in our lives with you," Irwin captioned an Instagram post at the time. 
Flash forward about seven months, and there's some exciting news to share! In the caption of Irwin's baby announcement post, she shared that her daughter was born on the same day that she and Powell celebrated their first wedding anniversary. In the second photo of Irwin's post, the new baby's stats were listed. The newborn joined the world at 5:52 p.m., weighing in at 7 Lbs, 7 oz, and with a length of 20 inches. Irwin also shared the name that she and Powell chose for their little one, and the special meaning that the name holds. Keep reading to find out the name that Irwin and Powell chose — and why they chose it.
Bindi Irwin named her baby girl Grace Warrior Irwin Powell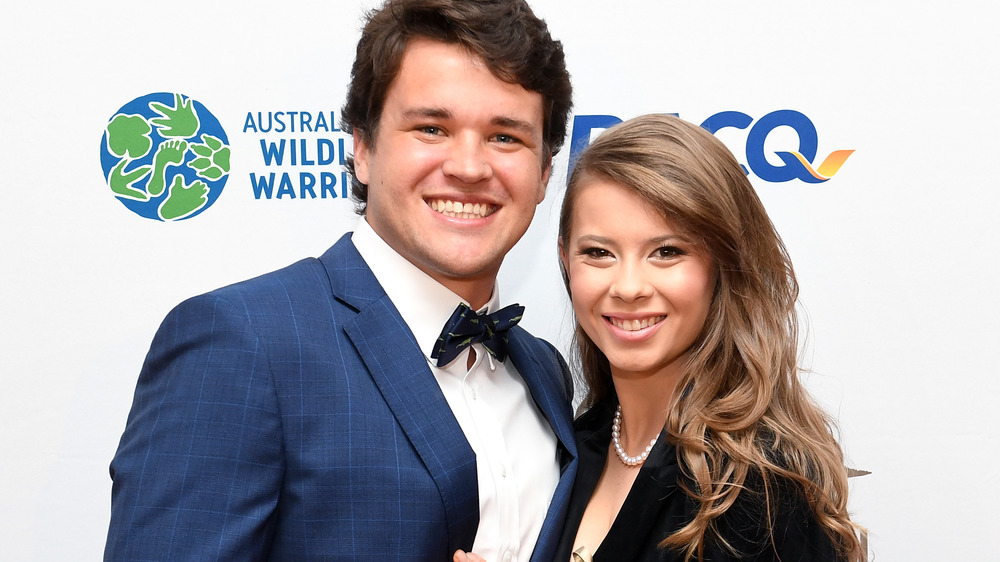 Bradley Kanaris/Getty Images
Bindi Irwin and Chandler Powell named their newborn daughter Grace Warrior Irwin Powell, according to Irwin's Instagram announcement. The new mom shared the meaning behind the name, writing "Grace is named after my great-grandmother, and relatives in Chandler's family dating back to the 1700s. Her middle names, Warrior Irwin, are a tribute to my dad and his legacy as the most incredible Wildlife Warrior." Irwin went on to share that the baby was given the last name of her father, adding that "she already has such a kind soul just like her dad." 
Speaking of her dad, Powell also shared a baby announcement of his own on Instagram. "Grace Warrior Irwin Powell. After waiting for you to arrive for the last 9 months, finally meeting you has been the best moment of my life," he wrote. "You have a big life ahead of you and no matter what, you will be surrounded by a whole lot of love. Thank you for gracing your beautiful mother and me on our wedding anniversary, so excited to have you home," he captioned the post, which consisted of a couple of cute pics. He added the red heart emoji to his caption, clearly already so in love!