How Bindi Irwin Told Her Family She Was Expecting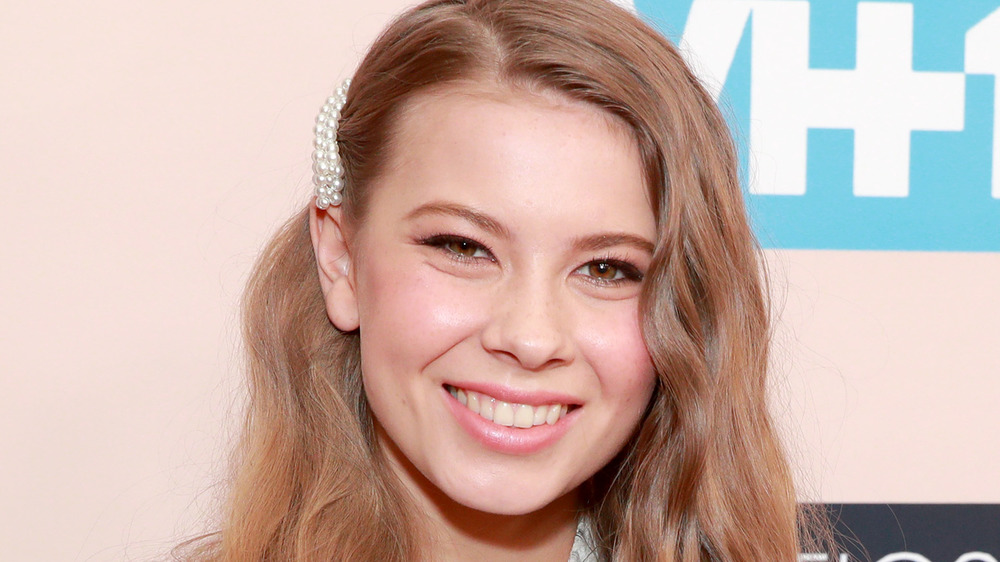 Rich Fury/Getty Images
Bindi Irwin, the oldest child of Terri Irwin and the late Steve Irwin, announced in August 2020 that she was expecting her first child with husband Chandler Powell. "Baby Wildlife Warrior due 2021," she wrote, along with a sweet photo of herself and Powell holding up a baby-sized Australia Zoo uniform shirt. "Though I'm still in my first trimester, we really want you to be part of our journey from the beginning of this new life chapter. We couldn't wait to share the news as this beautiful little being has become the most important part of our lives," she added.
Bindi and Powell met at the Australia Zoo in 2013 as teenagers and have been inseparable ever since. They got engaged in July 2019 and tied the knot in March 2020 at the zoo shortly after the onset of the coronavirus pandemic changed their wedding plans. 
Bindi and Powell have often exemplified their love for each other through sweet posts on social media, and they made sure to continue that as they prepare to bring their first child into the world. In September 2020, they announced they were expecting a girl and paired the news with a very on-brand animal comparison. "Our beautiful daughter is now about the same size as a hatchling Aldabra tortoise," Bindi wrote on Instagram.
As they near her due date, Bindi's mom Terri has taken the liberty to give a reflective update of her own: how Bindi told the family she was expecting.
Bindi Iwrin and Chandler Powell announced their pregnancy news on an annual trip
In a February 2021 interview with Australia's Sunrise on 7 morning news program, Terri Irwin and son Robert Irwin shared how Bindi Irwin told her family she was expecting. "She announced that she and Chandler were expecting on our annual crocodile research trip," Terri recalled. "So here we are all out in the bush and we'd been all jumping crocs and attaching trackers. We're all sitting around the campfire and she says, 'By the way...' We all picked names. We all laughed and cried." The special moment was captured in season three of Crikey! It's the Irwins. Terri also shared that Bindi's due date is in March 2021.
Meanwhile, Robert, being the little brother that he is, went on to explain that Bindi is "massive," which caused him to receive a small punch in the arm by Terri. "Like, in a good way. It's special," he added as he realized his mistake. "I'm in so much trouble. Don't tell her about this, please." Bindi wasn't too concerned about his comment, later taking to Twitter to joke about the ordeal. "Thanks Robert! Love ya!" she tweeted with a laughing emoji. 
Bindi's last baby bump update as of this writing was on Jan. 31, 2021 when she shared a photo of herself rocking husband Chandler Powell's Australia Zoo uniform shirt. "Borrowing Chandler's uniform because my khakis won't button over my belly..." she wrote.