Steve Irwin's Net Worth: How Much Was The Crocodile Hunter Worth When He Died?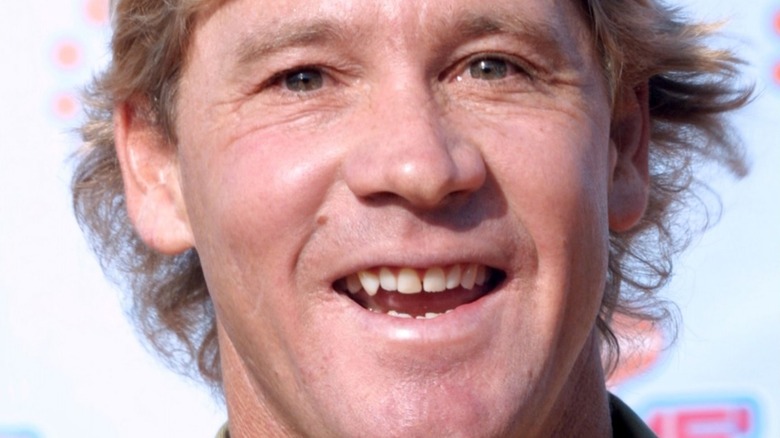 Frederick M. Brown/Getty Images
Australian conservationist and wildlife expert Steve Irwin was an inspiration to many, including his children, Bindi and Robert, who have been working hard and making their family proud. Clearly, Steve had much to share with his kids and the world. In addition, his message has impacted an entire generation of conservationists and wildlife enthusiasts who want to help make the earth a better and safer place for endangered animals.
Steve's popularity started to rise when he began hosting "The Crocodile Hunter" with his wife, Terri. His knowledge about reptiles (and the wild in general) stood apart. Steve knew what he was doing and was extremely proud and passionate about it. And his charm and charisma made "The Crocodile Hunter" an instant hit, leading to spinoffs like "Bindi the Jungle Girl" and "The Crocodile Hunter's Croc Files." However, an unfortunate incident took Steve's life. On September 4, 2006, Steve died after a stingray attack while filming a documentary, per Biography. He was 44 years old. 
But Steve's death wasn't the end of his legacy. He passed down his love of animals to his children, as well as legions of fans. Steve also left behind a healthy amount of wealth, ensuring that it became easier for people after him to continue his work. On that note, how much was Steve — the Crocodile Hunter — worth at the time of his death? Let's find out!
Steve Irwin was worth millions at the time of his death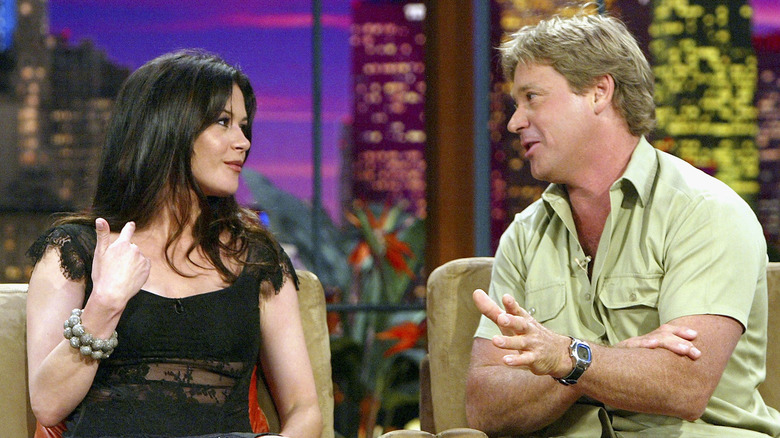 Kevin Winter/Getty Images
Considering his involvement in various reality TV series and conservation projects, along with his unmatched knowledge in the field, it's no surprise that Steve Irwin's net worth was a healthy one. According to Celebrity Net Worth, Steve was worth $10 million at the time of his death.
A significant part of his earnings can also be credited to his association with large brands such as Toyota and FedEx, along with the Australia Zoo. However, despite having a large net worth, Steve remained humble throughout his conservation work, which is another reason why so many people adored him.
Years later, Bindi and Robert Irwin have amassed large fortunes, too. The Irwin family has continued Steve's legacy with the TV show "Crikey! It's The Irwins," which likely contributes to Steve's children's net worth. Per Celebrity Net Worth, Bindi and Robert are worth $3 million each. They're still fairly young, too; the only way from here is the road ahead. And thanks to their dad, they're well-equipped and warmed up for the exciting journey.