How Much Is Nicole 'Snooki' Polizzi From Jersey Shore Worth?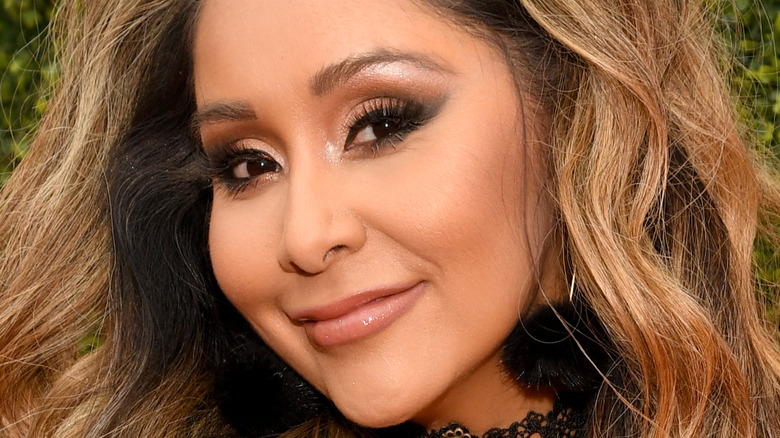 Kevin Mazur/2021 Mtv Movie And Tv Awards/Getty Images
It's safe to say that the words Snooki and "Jersey Shore" have become synonymous, as you can rarely say one without thinking of the other. That's all thanks to Nicole Polizzi, the 4'8" pouf-ed hair self-proclaimed "guidette" who also gave "meatballs" a whole new meaning. Ever since she first appeared on "Jersey Shore" in 2009 alongside her other cast members, she's been a force to reckon with because of her hilarious antics, truly iconic quotes, and I-don't-care attitude.
After the show came to an end in 2012, the cast eventually reunited on "Jersey Shore: Family Vacation" in 2017 and have been going strong ever since. Though Snooki left after Season 3, she decided to come back because she "missed the money," according to The Sun. Her decision might also have something to do with the fact that she's previously said she doesn't plan to ever stop working. "I'll work until I stop breathing," she once told InStyle.
Keep scrolling to find out how much Snooki is worth today and what she likes to splurge her money on at least twice a year.
Snooki got paid in gift cards during the first season of 'Jersey Shore'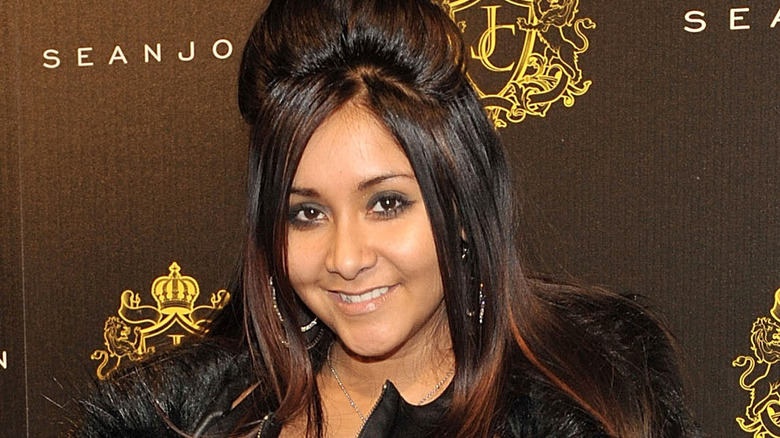 Slaven Vlasic/Getty Images
Before becoming a household name, Nicole "Snooki" Polizzi came from humble roots and middle class Italian parents who taught her "you have to work for your money." She told InStyle in 2018, "They made me get a job at 13. I was a bus girl, and I got fired in two days because I didn't want to clean other people's crap."
Then, at 22, Snooki landed the role of a lifetime on MTV's "Jersey Shore." Unfortunately, the pay was awful at first — the cast would "get $200 a week from the Shore Store" in gift cards, she told the magazine.
She's come a very long way since then, as she's now worth an estimated $4 million, per Celebrity Net Worth. 
Aside from her reality TV career, Snooki has parlayed her fame into fashion, opening up The Snooki Shop. (She also had a line of self-tanning products.) Plus, she and her husband Jionni LaValle also invested in a lot of properties. "My main goal is to always try and save, and I invest in properties," she told InStyle. "Me and my husband have a lot of shore houses that we buy, make amazing, and rent out. We're trying to build on that to have a lot of income."
Snooki said she's been able to save a lot of money to give her kids the "best possible life," as well as splurge on designer bags "every six months."