Where Does Ree Drummond Live And How Big Is Her House?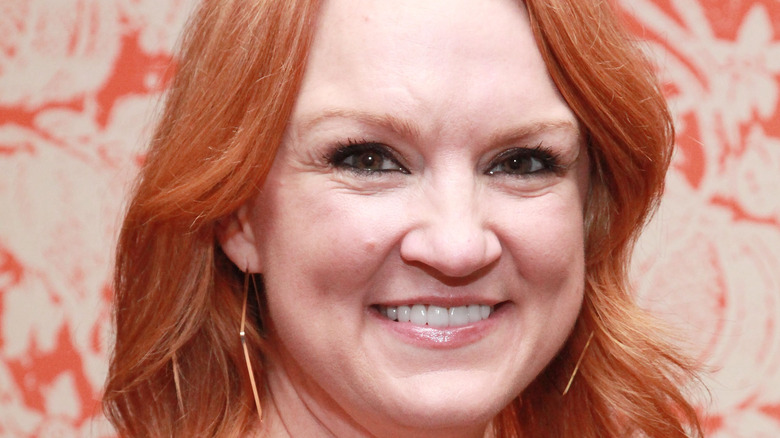 Astrid Stawiarz/Getty Images
For years, Ree Drummond's fans have watched her share snippets of her life on her ranch in Oklahoma. Her husband Ladd Drummond is a cattle rancher, and it's been his family business for generations. People get a sense of her place from her The Pioneer Woman blog, books, and Food Network television show, and the Drummond ranch is huge and incredible. However, fans might be surprised when they learn about the house where the family lives day-to-day.
In 1884, a young Frederick Drummond left Scotland and arrived in the United States, detailed the Oklahoma Historical Society. He set his sights on becoming a rancher, although it took a few years to make happen. He married Adeline Gentner in 1890 and the couple had four sons as they built their ranching, real estate, and banking businesses in Pawhuska, Oklahoma. He died in 1913, and three of his sons took over and created the Drummond Cattle Company.
The Drummond family continued to manage and grow the ranching business, with each new generation playing a role in running it. As Tulsa World detailed, Frederick traded with the Osage Indians in Pawhuska to get started, and his grandson Fred was later heavily involved in running it. As he grew older, managing the ranch transitioned to his son Chuck, who is Ladd's father, and then Ladd himself along with extended family members. As Ree shared on her Pioneer Woman blog, numerous other uncles, sons, and cousins have helped manage the Drummond Ranch and associated businesses.
Ree Drummond lives in a house filled with memories
Ree Drummond and her family live on a 433,000-acre ranch, per Wide Open Eats, which includes The Pioneer Woman's massive kitchen at the Lodge. "Ladd and I live in the home he grew up in," she told Cowboys and Indians. "I love this house, but it's pretty old. We have some water spots on our living room ceiling, we have occasional mice in our walls, and our cedar siding has seen better days," she added. In 2009, they did a Lodge renovation, in part because "We have no room at our own house for visiting guests, with our four children inhabiting the wide-open upstairs," and their "one and only guest room" was filled with exercise equipment. At one point, they also renovated an attic area for daughters Alex and Paige.
Drummond once revealed the dining table and benches in the Lodge were from the house, but too big for their dining area. Her real kitchen has white cabinetry, a terra cotta tile floor, and a stained glass door, but it has its quirks too. Other Instagram posts show wood paneling on walls and more terra cotta, creating a cozy ranch home. Overall, Drummond seems content where she is. "There are no skyscrapers; there's no traffic. That isn't all life is, hustle-bustle," she said, per Parade. "For some people, it would drive them crazy, having the silence and the clear view. But for me, it's what my soul needed."