Who Is Taylor Armstrong's Second Husband, John H. Bluher?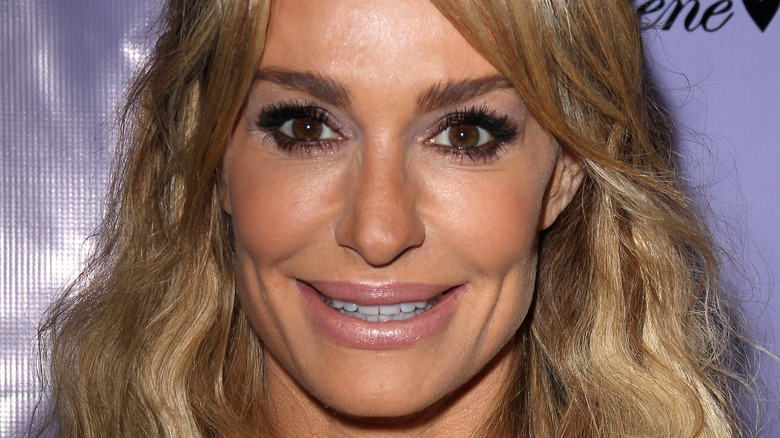 Shutterstock
Taylor Armstrong was one of the original "Real Housewives of Beverly Hills" until her departure in Season 3. If nothing else, her "RHOBH" time is punctuated by the fact that she became the infamous "woman yelling at a cat" meme, which features her and Kyle Richards (along with an angry white cat). But aside from the on-screen antics, what has Taylor been up to since "RHOBH?" Well, for starters, she's found love again.
But before meeting her second husband, John H. Bluher, Taylor dealt with personal tragedy. Her marriage to her first husband, Russell Armstrong, was marked by alleged abuse, Taylor shared during the "RHOBH" Season 2 reunion. Russell allegedly made threats to bankrupt his wife and daughter if Taylor ever called the police. In July 2011, she filed for divorce, per TMZ. Just months afterward, Russell was found dead in an apparent suicide, per ABC News.
Taylor has been through a lot, but she eventually found love again with Bluher. Keep reading to find out who he really is.
John H. Bluher is a successful lawyer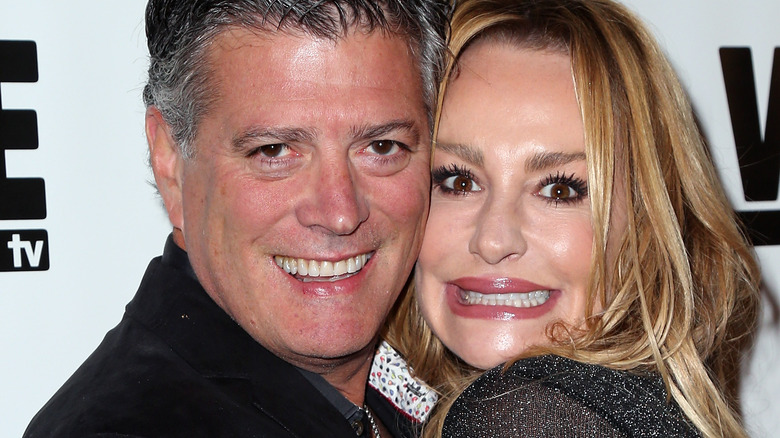 David Livingston/Getty Images
Taylor Armstrong met John H. Bluher when he offered legal advice after her first husband, Russell Armstrong, died. Bluher clearly hit his stride in the legal department and has an estimated net worth of $5 million, according to Celebrity Net Worth.
When he's not perusing legal documents, he's an avid college basketball fan and tuned into March Madness. He also enjoys chasing sunsets throughout California and seems captivated each time he snaps a photo. Bluher also appears to be a foodie and savored some very large crab with his wife in September 2020. He even supports Taylor's daughter, Kennedy, at cheerleading competitions — what a guy! When asked about life with Buhler, Taylor told E! News, "I'm so much happier than I've ever been." "I definitely believe the universe put John in my path for a reason. We were meant to be," she told People.
Bluher proposed in August 2013 at the St. Regis Punta Mita Resort in Mexico, where he got a resounding "yes" from Taylor. "Taylor was beautiful and never stopped smiling! It was an amazing evening, a 10 all 'round," he told E! News at the time. The couple married in 2014, and Taylor was over the moon: "Today, John, Kennedy, and I became a family. I married my best friend and Kennedy's family circle became complete," Taylor said to People at the time. She's put the past behind her and is living her best life with her husband!