Inside Zayn Malik's Altercation Outside Of A NYC Bar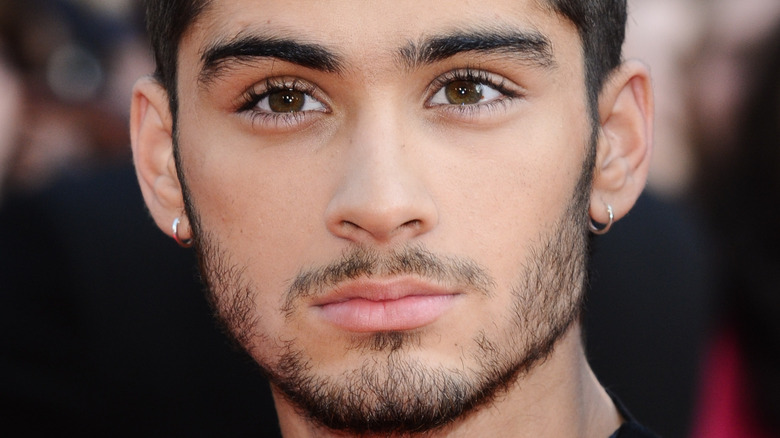 Shutterstock
It looks like pop star Zayn Malik has gotten himself into yet another feud, or make that a brawl. TMZ reported that the former One Direction member was filmed – fiancé Gigi Hadid not in sight — engaging in a rowdy shouting match outside New York City's Amsterdam Billiards Club in the early morning hours of June 4. Per the onlooker's video, a shirtless Malik and an unidentified man exchanged expletive-filled insults as they attempted to lunge at each other (including a homophobic slur directed at Malik, per TMZ). Separated by several others at the incident, Malik is seen shouting angrily, "who the f*** said anything to you?" 
Thankfully, things never escalated beyond a verbal altercation, though they did draw a crowd to the Manhattan streets. "I wanna see this fight," one onlooker said in the video. "I know right?" agreed another. "No punches were ever thrown and police were not involved," TMZ wrote.
Per TMZ's sources, this seemed to be a case of wrong place, wrong time for the singer. The other individual, who was reportedly the initiator, did not appear to know Malik, atypical of Malik's past feuds. Keep reading for who else (of a more celebrity variety) has had beef with the musical heartthrob.
This wasn't the first time Zayn Malik was publicly insulted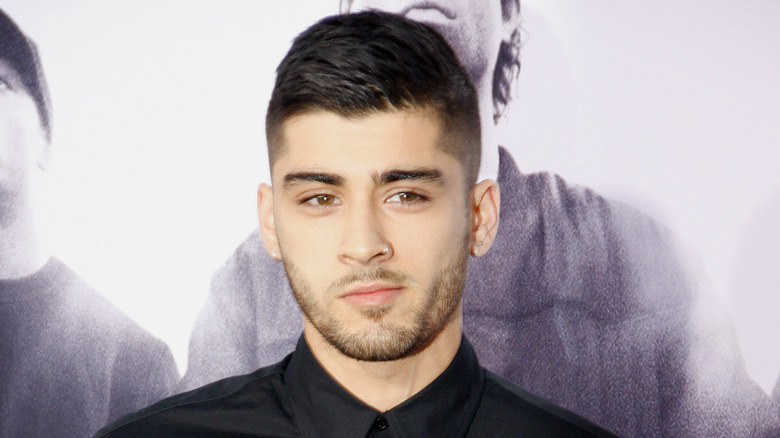 Shutterstock
Zayn Malik has attracted past attention for two feuds; one with British band Little Mix — of which ex-fiancé Perri Edwards is a member — and another with YouTuber and boxer Jake Paul. 
Following a four-year relationship and two-year engagement with Edwards, Us Weekly reported they had split in August 2015, with a source telling the outlet Malik broke it off. Edwards rebutted musically, dropping specific shade in Little Mix's 2016 single "Shout Out to My Ex," with lyrics like "Took four long years to call it quits / Forget that boy, I'm over it" (via Genius). The girl group also appeared to slight then-girlfriend Gigi Hadid, via a fan-made video compilation, swapping the song's lyric "Hope she ain't fakin' it like I did" with "Hope she ain't fakin' it like Hadid." Scandalous!
As for 2020's Malik and Paul debacle, that one just seemed messy. "Almost had to clap up zane from 1 direction," Paul wrote in a since-deleted 2020 tweet, as reported by E! News. He added that Malik "basically told me to f*** off for no reason when I was being nice to him." Paul's brother, Logan, tweeted in a now-deleted message, "Bro he literally started yelling and freaking the f*** out 'you wanna test me mate.'" Hadid summarily shut the brothers down in her own Twitter reply, writing that Malik was "unbothered by your irrelevant ugly a**." 
Maybe Hadid really should have helped this June!