The Truth About Drew Peterson's Engagement In Prison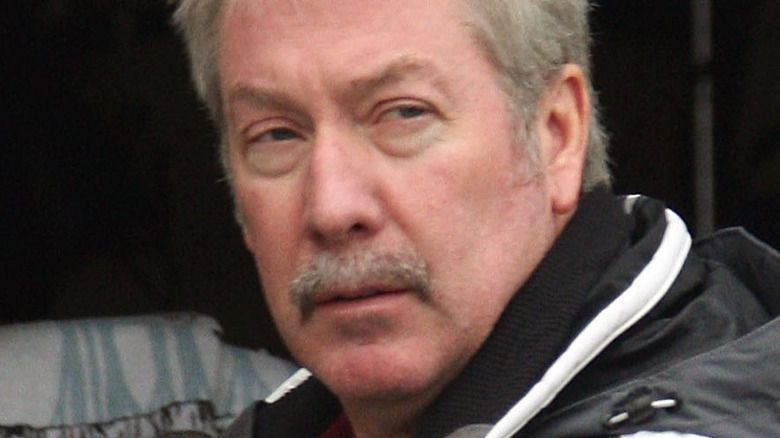 Scott Olson/Getty Images
Former Chicago-area police officer Drew Peterson is serving a combined sentence of 78 years in prison for the murder of his third wife, Kathleen Savio in 2003, and for attempting to hire someone to kill the prosecutor in his murder trial, per the Chicago Tribune. Additionally, Peterson's fourth wife, Stacy Peterson, who was just 19 to his 49 when they married, has been missing since 2007, per NBC Chicago.
Stacy Peterson's family believes she met a grisly end — and crime expert Dr. Michael Baden agrees. He believes, per the National Inquirer, that Peterson may have dismembered Stacy. Her family reportedly also told the tabloid that a 55-gallon drum of chlorine was in Peterson's garage and that witnesses allegedly saw Peterson and another man carrying the drum to his SUV on the day Stacy went missing.
With a history of reportedly cheating on wives one, two, and three, murdering three, and having the fourth wife go missing for going on 14 years now, surely Peterson is notorious enough to not be able to lure another woman into his clutches, right? Alas, that's not the case, and Peterson reportedly got engaged to would-be wife number five while the investigation into the disappearance of wife number four was taking place. Here's what happened with their relationship.
Christina Raines called her engagement to Drew Peterson a 'stunt'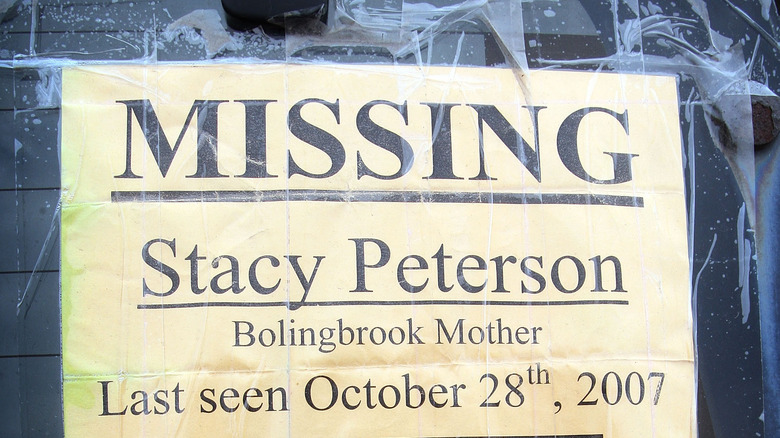 Scott Olson/Getty Images
Christina Raines met Drew Peterson in a laundromat when she was a teenager. "He was a charmer. And he really romanced me," Raines said on CBS' "The Early Show" in 2009 (via CNN). "He took me out to dinner, was there for me ..." Raines, a young mother of two, was aware of the rumors that his fourth wife, Stacy Peterson, wasn't missing but instead was met with foul play, but "I didn't believe any of it ... I believed him. I believed everything he told me," she relayed to Lisa Bloom on "In Session" (via CNN). However, Raines also said in the CBS interview that she and Peterson "were never engaged" and that it was a "stunt" for him to "be in the media," via CNN.
When Raines moved in with Peterson, her family was very concerned for her safety, per ABC News. Peterson and Raines reportedly got engaged in December 2008, when she was 24 and he was 54, per ABC News. Then, in late January 2009, Peterson appeared on "Nightline." Raines watched that interview from Peterson's home with him, after which she "called him a liar, packed her bags, and left" after watching it, ABC News reported.
Peterson reportedly claims Raines broke up with him two weeks after he went to prison. So, were they ever really engaged? One thing's for sure: They aren't together now.