What We Know About Nicole 'Snooki' Polizzi's New TV Gig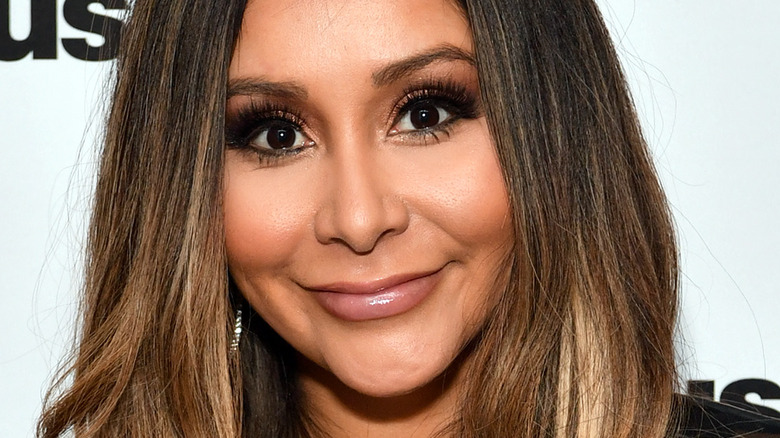 Slaven Vlasic/Getty Images
It has been a minute since pint-sized "Jersey Shore" star with the larger-than-life personality Nicole "Snooki" Polizzi has graced our TV screens. Known for her quotable witticisms — for instance, when asked onscreen if she felt "like a virgin" in her white wedding dress, per MTV, Snooki retorted, "Yeah, a pregnant virgin" — Snooki did not return for the fourth season of "Jersey Shore: Family Vacation." In addition to Season 3 finale drama that led Snooki to tell fellow cast member Deena Cortese on-air, "I'm quitting, I think," the star revealed in December 2019 on her podcast "It's Happening with Snooki and Joey" that the show was consuming too much of her family time. "I hate being away from the kids, I don't like partying three days in a row, it's just not my life anymore," she said. 
In her respite from reality TV, Snooki kept busy during the coronavirus pandemic in 2020 by documenting her continued work-family life on her Instagram. As the founder and owner of beauty and fashion retailer The Snooki Shop, Snooki stayed active promoting Pride Month-themed sales at the store, showing off her beast-mode home gym workouts and, of course, snuggling with her children.   
But, as she foreshadowed to People in May 2020, "I'm definitely not done with TV. I'm just done with that show. I want to do something that's fun and entertaining." Snooki further teased, "I'm actually in talks about doing other shows right now, maybe hosting some things." Cut to June 2021...
Snooki returns to MTV with 'messy' flair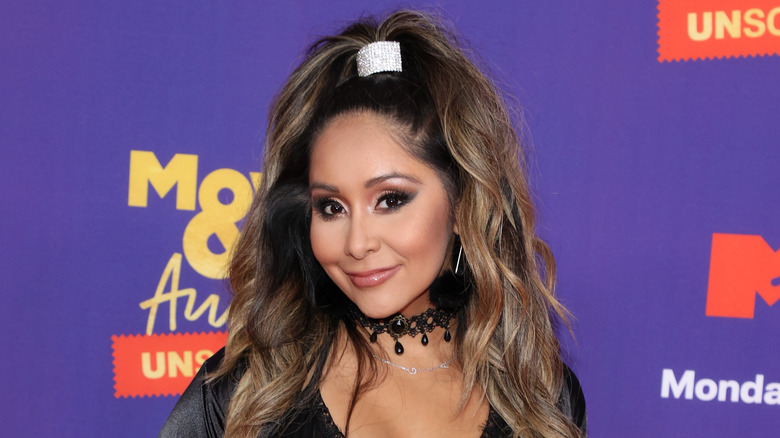 Amy Sussman/Getty Images
What Snooki wants, Snooki gets! When Nicole "Snooki" Polizzi told People in May 2020 that she might have exited "Jersey Shore," but wished to continue TV in another format — "maybe hosting" — MTV apparently listened. In the network's press release obtained by People, Snooki was announced as the host of a spinoff of MTV's Rob Dyrdek-hosted comedy clip show "Ridiculousness," titled — ta-da! — "Messyness." For the ever-busier entrepreneur and mother-of-two, the show's "America's Favorite Home Videos" format might gel more smoothly. 
Promising funny clips plucked from all corners of the Internet, including "everything from awkward proposals, to nights out gone wrong, and cheaters caught red-handed," MTV called the show a celebration of "dating, partying, and all of the messy stages experienced in young adulthood." Explaining the title of this installment in the franchise, MTV's statement read, "No matter the clip, we'll always be cheering on and reveling in the messiest behavior on camera yet." How perfect for our favorite "meatball!" 
Celebrity panelists, like Tori Spelling of "True Tori" and comedian Teddy Ray, will also join Snooki in the series that is actually the second spin-off of Dyrdek's show, according to People. "Deliciousness," which is currently on-air, is hosted by Tiffani Thiessen. But hey, Snooki never backed down from a little competition.