Here's How Much Donna From Black Ink Crew Is Really Worth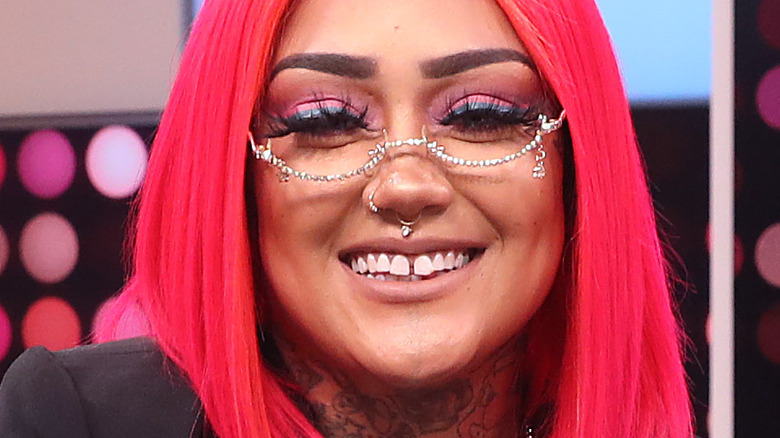 Bennett Raglin/Getty Images
Donna Lombardi is one of the most popular "Black Ink Crew" stars. The young tattoo artist made her debut on the show on Season 3, shortly after moving to New York City from Cleveland, Ohio, and joined the black-owned tattoo shop as Ceaser Emmanuel's apprentice. Though Donna went on to become a full-time tattoo artist and piercer at Black Ink's shop on 113th, Ceaser has always been pretty critical of her tattooing skills and fired her multiple times (before re-hiring her soon after). Ceaser's concerns are somewhat understandable, though, as Donna's tattoos haven't always been flawless.
In an episode from 2019, for example, she worked on a client who wanted "perseverance" tattooed across her back... but Donna misspelled it and wrote "perserverence." And who can forget her infamous blackout tattoo from 2017? "I am in love with it," Donna wrote on Instagram, clapping back at her critics. "My client is as well. i need my tattoo 'critics' to do their research on new & different tattoo techniques. i am an artist. i am always learning, growing, & improving; but know, if we've ever had the pleasure of working with one another, i put my all into everything i do."
Donna's woes on "Black Ink Crew" didn't stop at tattoos, either. Viewers witnessed the artist facing eviction and even confessing that she hasn't filed her taxes in years. Despite her on-air drama, however, Donna's net worth might actually surprise you.
Donna's side businesses are proving successful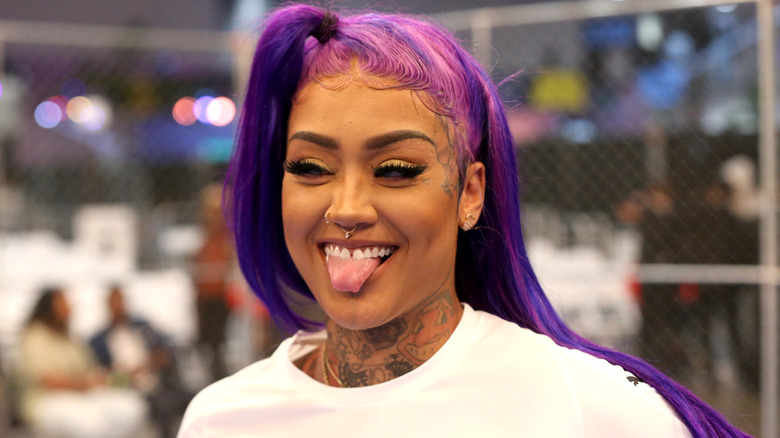 Bennett Raglin/Getty Images
According to Full Celebs, Donna Lombardi's net worth for 2021 is expected to jump to $1 million, thanks to some successful side hustles... which don't have much to do with tattooing. "I don't want to tattoo anymore," she tells Black Ink owner Ceaser Emmanuel in the Season 9 trailer. Donna is launching her own CBD product line, Super CBDs. Donna's new venture offers CBD-infused juices, with flavors including Pineapple Punch, Red Dragon, Green Giant, and Purple Power. Per the website, all products are already sold out, and CBD dinners will soon be included in their offerings. Donna's side businesses don't stop here, though. 
"Right now I am focused on my hair line that is coming out [that includes] bundles, lace front, and wigs," she told Madame Noire in April. "Eventually I want to have a lounge and restaurant but the main focus is launching my hair line, Muva Unii." In the same interview, Donna revealed that 2020 was a big learning year for her.
Donna told the outlet, "I just feel like this past 2020 has really shown me [that] things can stop at any moment and I want to seize life and grab it by the rings. Everything I wanted to do for the past couple years, I am just like, the time is now. I can tattoo later in life, but there are certain things I want to get done now." We're rooting for you, Donna!