How Young Bae Is Doing Her Part To Fight Racism - Exclusive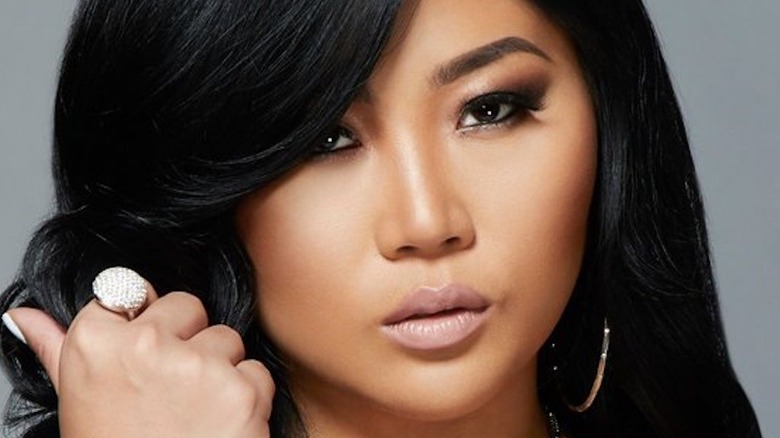 VH1
VH1's "Black Ink Crew New York" is back for Season 9, meaning that everyone's favorite tattoo artists are finally back on our screens. As new episodes were filmed in recent months, viewers will get to see how cast members have been dealing with the ongoing COVID-19 pandemic, and how they've been impacted by anti-racist campaigns including Black Lives Matter and Stop Asian Hate. 
"Black Ink Crew New York" star Young Bae moved to New York after growing up in South Korea and faced a lot of challenges upon her arrival in the United States. "When I came here, I was clueless on everything. Literally. I didn't speak any English. I didn't have any family members or friends. Nothing," she told Nicki Swift. "I was just full of dreams and hopes: 'Everything's going to be okay. This is amazing. Wow. New York, I made it already!'" 
Now, Young Bae's experience as an immigrant is informing her work with anti-racism. Nicki Swift sat down with Young Bae to find out all about Season 9 of "Black Ink Crew New York," and discuss the ways in which she's fighting racism in her own life.
Young Bae is educating herself
Following a rise in Asian American hate crime attacks during the COVID-19 pandemic, Stop Asian Hate gained prominence, with people all over the world campaigning for an end to the violence and abuse committed against the community. Now, "Black Ink Crew New York" star Young Bae explained what she is doing in the fight against racism. "I'm trying to do a lot of things right now," Young Bae told Nicki Swift. "I am Asian. I go through this myself, but also I'm clueless on what's been happening, because I'm new to this country. I'm an immigrant woman. I didn't grow up here. I just moved to this country. So me, I'm educating myself on Asian history in America." 
"So I'm learning every day now, and also trying to figure out a way to help our community. Not just the Asian community. Asian community, yes, but I want to fight racism, period. Towards any race," Young Bae continued. "Because we're all the same at the end of the day. It's like, what? We are all the same. We bleed the same blood. We are human beings. We are the same. And I hope, when my son grows up, he will live in an era that's a lot better than the era I lived in."
You can catch all of the drama on "Black Ink Crew New York" Season 9 on Monday nights on VH1.