Megan Thee Stallion's New Announcement Has Fans Excited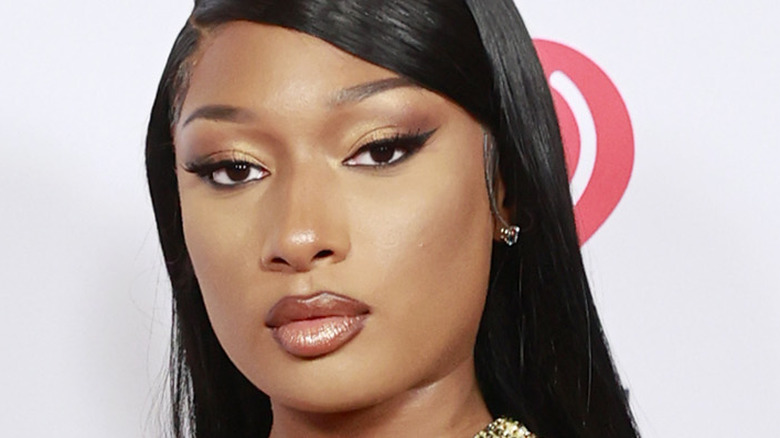 Emma Mcintyre/Getty Images
Megan Thee Stallion is back. After releasing "Good News" last year, the Houston native took a break to focus on herself (and her new boyfriend, Pardison "Pardi" Fontaine). Taking to Instagram in April, the rapper told fans she would be away from social media via a series of futuristic videos. 
In one particular post, Meg can be seen submerged in a water tank, with a computer auto-typing the following message: "Megan Thee Stallion is recharging! Due to the demands of the Hot Girl lifestyle has now entered a period of regeneration to prepare for what's next." It continued, "In her absence, mgmt will manage all social posting on behalf of Thee Hot Girl Coach. [[Thee Hotties]] lead a brave //RESISTANCE in anticipation for the return of their Fearless Captain!"
Now, two months later, the rapper has made her return, posting a picture of herself wearing a blue bikini and natural hair on Instagram. "While I was away," she wrote in the caption. Then, she took to Twitter to engage with her fans. "Hotties! I missed y'all," she tweeted. When a fan asked how she spent her well-deserved break, Megan replied that it involved "getting my mind right, writing, working, Pardi."
Although fans are obviously excited about Meg's return on social media, they're currently going wild about a different announcement from the rapper. 
Megan Thee Stallion's 'Tina Snow' alter-ego is making a comeback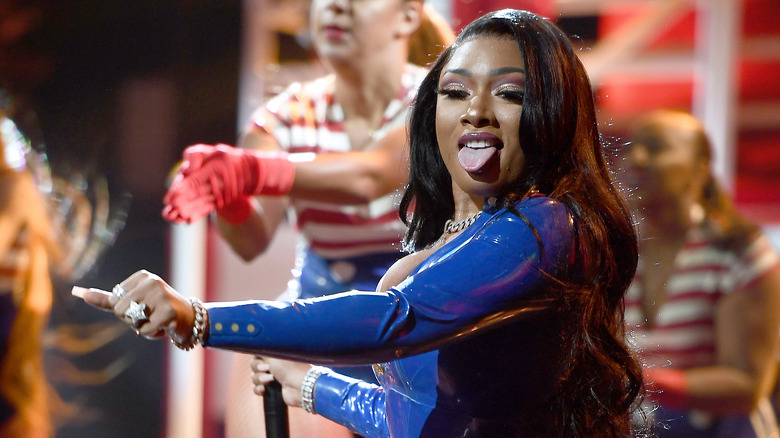 Marcus Ingram/Getty Images
Along with posting a new bikini picture, Megan Thee Stallion marked her return to Instagram with a special announcement: new music. "IM BACK HOTTIES," Meg wrote. In the same post, she also revealed that she will bringing back her "Tina Snow" alter-ego: "ADDRESS ME AS MS SNOW."
Later the same day, the rapper announced that her new single, "Thot S**t," will be dropping on June 11 (which also marks the third anniversary of her "Tina Snow" mixtape). "THOT S**T 6/11," Megan wrote in the caption, sharing the artwork for the song. And naturally, her fans are excited as ever, especially when it comes to the return of Megan's alter-ego. "I love that Meg knows her fans love Tina Snow. Come on and run the hits because I know they about to be pure fire!" one fan tweeted. 
"Tina Snow is really everything," someone else commented. "Thee stallion gives us what we want but Miss Tina Snow gives us what we really need!" Meanwhile, others are hoping her new project will include another collaboration with Cardi B: "Megan Thee Stallion x Cardi B collab in 2021 for 'Tina Snow' project." Whatever the new project will be, what's certain is that we'll have another Hot Girl Summer!