How Much Is Lainey Wilson Worth?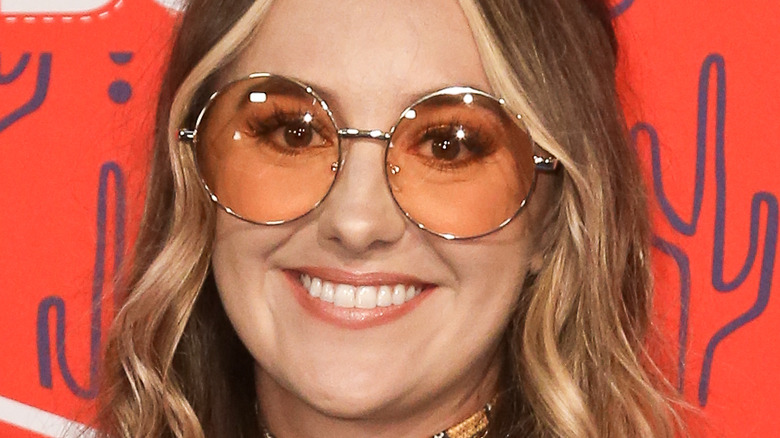 Shutterstock
Lainey Wilson is one of the newcomers in the country music scene, known for her hits like "Things A Man Oughta Know" and "Dirty Looks."
Before she made her mark in Nashville, Wilson grew up in rural Louisiana, where her dad worked "every damn day from sunup to sundown" on their family farm, according to People. Wilson learned all about hard work on the farm, telling the outlet, "I knew from a very young age that nothing comes easy." When she was 9 years old, it was clear she was destined for a career in music. "I started writing songs about cigarettes and tequila, and let me tell you, we didn't have alcohol in the house and my parents didn't smoke," she said.
"The first time that I ever actually made money playing a show, I was 9," she told Billboard in February 2020. "At 11 years old, I started playing guitar. It was just one of those things that I had to do. It was not really a choice to make. There's never been a plan B, and it's the only thing I know how to do," she added.
Despite her success in music, fans might be curious as to what's really in Wilson's bank account. Keep reading to see how much she's really worth.
Lainey Wilson is working hard for her money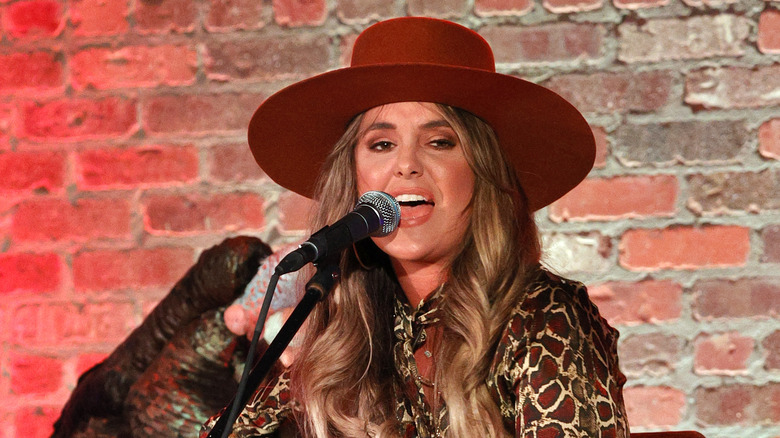 Jason Kempin/Getty Images
Lainey Wilson is worth an estimated $300,000, according to Popular Bio. Creating songs as a young artist wasn't cheap, and Wilson worked as a Hannah Montana impersonator when she booked performances in high school, according to The Boot.
When she was a teenager, a man from her hometown asked her to sing during the grand opening of his convenience store, per Billboard. "He gave me $20 and I sang all 10 of my songs I had written at that point, and I actually still have the $20 bill," she said. Once she moved to Nashville, she lived in a "bumper-pull camper" for three years, but stayed on a family friend's land to save money, per The Boot. Although she struggled, Wilson was determined to land a record deal. "I was in Nashville for seven years before I was offered a publishing deal, but these moments keep me knowing I'm on the right track- that I'm not there yet but I'm going in the right direction," she told Forbes in January 2021.
Wilson is enjoying success, having played at 2019's C2C festival and as an opener for Eric Paslay, per The Boot. She also toured with Morgan Wallen, Rodney Atkins, and Tyler Farr, among others. Wilson released her new album "Sayin' What I'm Thinkin'" in February 2021 (per People) and is performing this summer. She's also joining Jason Aldean on his tour and should make money from that as well.