Nearly 30% Of People Agree That This Real Housewife Of Orange County Has The Worst Wardrobe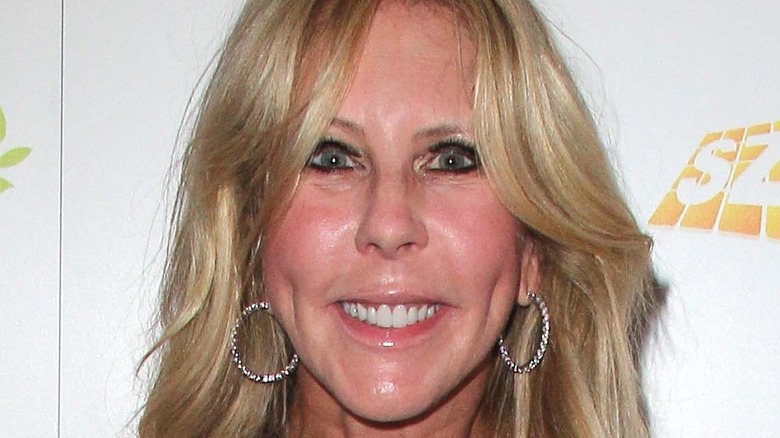 Shutterstock
Bravo's hit reality series "The Real Housewives of Orange County" debuted almost 20 years ago. The OG of the franchise, which now has a slew of other "Housewife" spin-offs taking place throughout the U.S., first got it start back in 2006. It is now going on its sixteenth season and is still filled with drama-crazed moments and head-turning leading ladies. 
Throughout the series, Bravoholics have been introduced to a lot of different personalities, thanks to producers (and Andy Cohen!) casting one-of-a-kind socialites. While these cast members make heads turn for their outlandish lifestyle and comments, that's also not the only thing that gets fans attention. The fashion choices of the OG of the O.C. have been probably the most memorable of the "Real Housewives" franchise. As we mentioned before, the series did come out in 2006, which was when track suits, chandelier earrings, and halter tops were plenty, via Racked. 
But over the course of the show's run, which housewife had the, let's say, worst taste in fashion? We decided to poll our readers to find out who they think had the worst wardrobe of the ladies of "RHOC." So, if you're a fan of this long-running reality show and want to know who was named the least fashionable, you've come to the right place. Keep reading to find out which cast member of "The Real Housewives of Orange County" needs the most help when it comes to their outfit choices. 
Vicki Gunvalson (the OG of the series) was named worst dressed, according to fans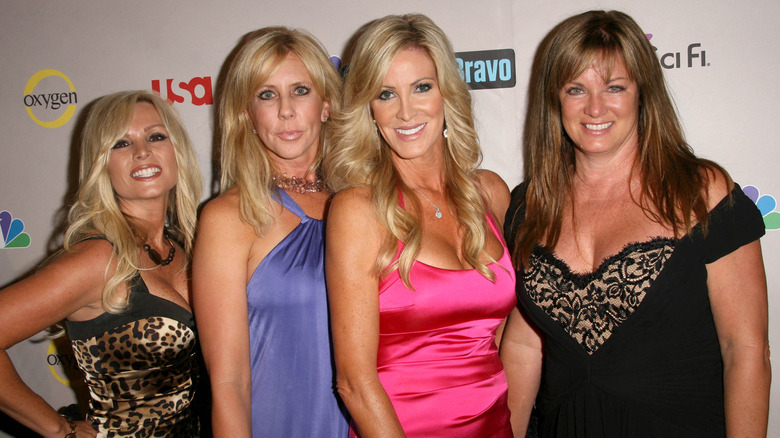 Shutterstock
Want to know who our readers named as "The Real Housewives of Orange County" cast member with the worst wardrobe? We've got you covered! In 2021, we polled our users to find out which reality star of Bravo's hit TV show was the least fashionable — and we weren't too surprised with the answers. The cast member who has been on the franchise the longest, Vicki Gunvalson, was said to have the worst wardrobe on the series. She received almost 30% of votes (26.56% to be exact) making her "the OG of the O.C." when it comes to worst dressed. Sorry Vicki! 
Following Vicki was newcomer Elizabeth Lyn Vargas with 19.34% of votes, then another long-time cast member, Shannon Beador, with 18.36%. Lastly, one of the younger housewives, Gina Kirschenheiter, came in at 11.72%. (24% of respondents selected the "other" option, where they could write in their own choice.)
Despite being named the cast member with the worst wardrobe, we think a lot of fans probably were swayed due by Viki's ensembles in early season episodes. If the rest of the crew were on camera back in the early aughts, we think they would have been also named as worst dressed, too. Because, unfortunately, not all trends stand the test of time. Especially when it comes to silky halter tops.