The Real Reason Jesse Watters Got A Divorce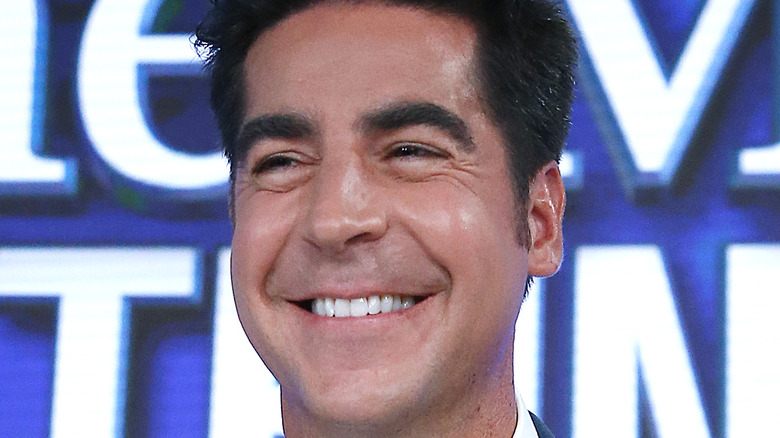 John Lamparski/Getty Images
Jesse Watters is a currently a correspondent for Fox News and was a long-time producer of Bill O'Reilly's now-defunct show. After O'Reilly was fired, Watters was elevated to host of Fox News' "The Five," per The Wrap, as well as hosting his own show, "Watters World." He's known for his style of ambushing interview subjects at the homes or workplaces and throwing them off-guard. As The New York Times reported, he recently came under fire for a segment that involved him "mocking interviews of Asian-Americans in New York City's Chinatown."
His personal life hasn't been so perfect, either. In 2018, Watters went through a high-profile (and scandalous) divorce from his wife of a decade, Noelle.
The two reportedly met in 2002 while they both worked at Fox News, per the Daily Mail, where Noelle worked for "the advertising and promotions department," the site noted. They then married in 2009 and welcomed twin daughters in 2011. After the twins were born, Nicole stayed at home with the children. At the same time, Watters' career at the network took off, especially once Donald Trump was elected.
Then, in 2017, it all fell apart. Keep reading to find out the real reason Jesse and Nicole divorced.
Jesse Watters had an affair with a young associate producer on his show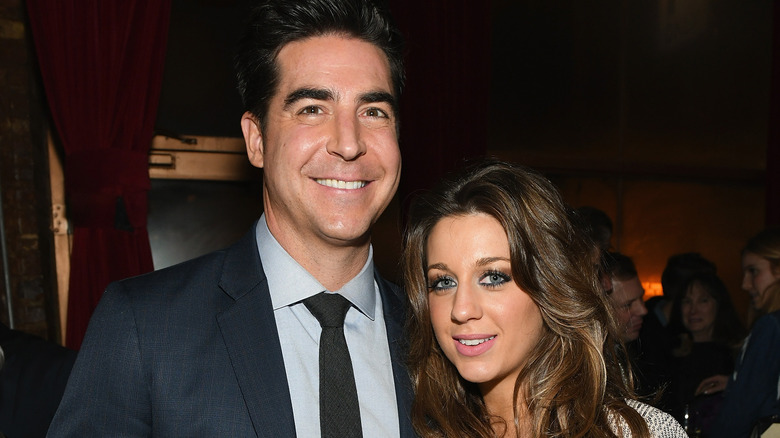 Craig Barritt/Getty Images
Nicole Watters filed for divorce in 2017 after she discovered her husband Jesse Watters was having an affair with a 25-year-old coworker named Emma DiGiovine, who, per the Daily Mail, was an associate producer on "Watters World." Watters informed the network about his adulterous affair shortly after his wife filed divorce papers, according to the site. As a result, DiGiovine was transferred to another role at the network and eventually departed Fox News, per the Washington Independent.
Watters and Noelle's divorce was final in March 2019, per the Daily Mail. They settled without appearing in court, but Nicole filed paperwork with the courts seeking payment of her legal fees from her ex-husband.
On August 25, 2019, Watters took to Twitter to announced his engagement to DiGiovine. The two tied the knot in late December 2019 in Naples, Florida, with Watters announcing his marriage to DiGiovine on Instagram. Alongside three images from their wedding, he referred to her as his "#soulmate."
On April 1, 2021, Watters took to Instagram to announce the birth of his and DiGiovine's son, Jesse Bailey Watters, Jr.