The Time Sacha Baron Cohen Went Too Far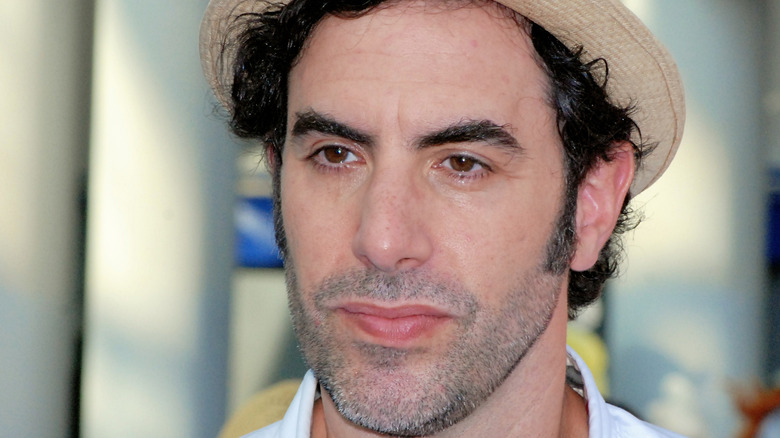 Shutterstock
"Going too far" is kind of Sacha Baron Cohen's whole thing, but there is one incident in particular that crossed the kind of line not even the "Borat" comedian can get away with. And no, we're not talking about that Rudy Giuliani hotel room scene in the "Borat" sequel — even if the former New York City mayor might disagree.
It should come as no surprise that Cohen has fought many legal battles over his unique brand of comedy — in which he crafts elaborately offensive personas then gets strangers to reveal some pretty ugly truths by approaching them while in character. He even faced some criticism after "Borat 2," when the daughter of a Holocaust survivor who was featured in the film argued her mother had been tricked into participating (the lawsuit was dismissed, per Variety).
People who appear in Cohen's comedy almost always sign release forms, protecting the comedian, and they're only ever incriminated by their own words. There was one lawsuit, however, that didn't get dismissed. Here's why.
The Brüno character made one very serious false accusation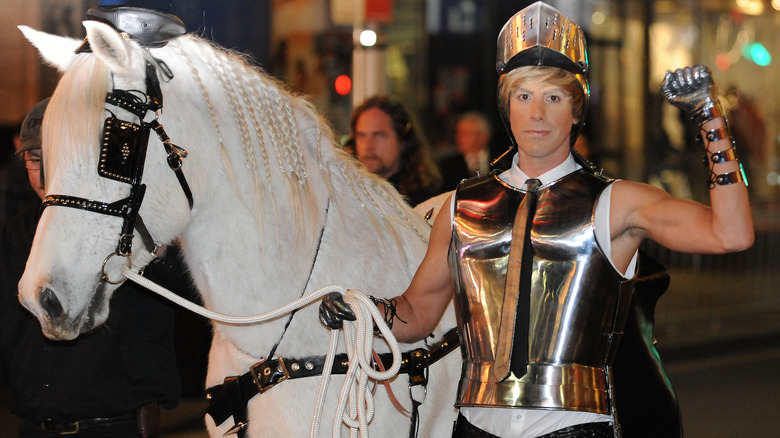 James D. Morgan/Getty Images
In Sacha Baron Cohen's film "Brüno," the titular character, a gay Austrian TV host played by Cohen, wants to be kidnapped by a terrorist group in order to become famous. However, the man the movie calls a "terrorist group leader" is actually a Christian Palestinian activist and grocer, per The Guardian.
The activist, Ayman Abu Aita, was labeled a member of the militant Palestinian coalition, al-Aqsa Martyrs Brigade, which is not at all true. Abu Aita also alleged that Cohen dishonestly edited his responses in the film, and cut his real response when the Brüno character asked to be kidnapped. "I said, first of all I'm not a terrorist. Second, you are a guest here, so I must take care of you until you leave my country," Abu Aita told The Guardian.
Abu Aita sued Cohen for defamation and, unlike so many others, was settled "to the mutual satisfaction" of everyone involved, per Fox News — even though Abu Aita had not signed the disclosure (via The Guardian). The case reportedly hinged on the fact that it was Cohen's words that falsely branded Abu Aita a terrorist, not Abu Aita's own comments.
And that is what it looks like to take the joke too far.