The Real Reason Sacha Baron Cohen Is Done Playing Borat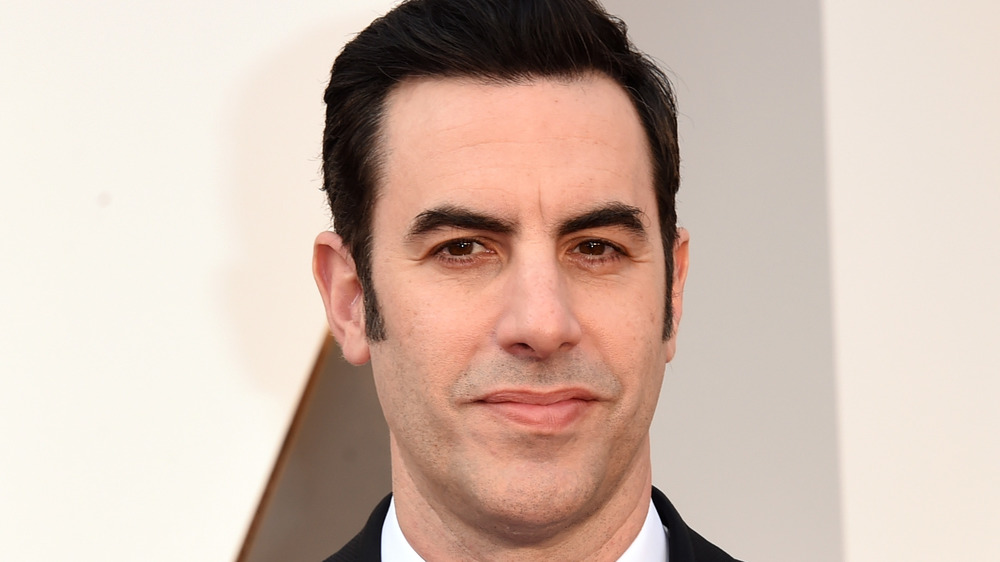 Jason Merritt/term/Getty Images
Sacha Baron Cohen says there won't be a subsequent... Borat Subsequent Moviefilm. 
The actor revealed on Feb. 28, 2021 during a Golden Globes backstage Q&A that he is putting his Kazakhstan-based journalist character to bed for good, as he's worried people would be less-than-"very nice" (we had to) if he attempted a third film. "The gray suit is locked up and not coming out again," Cohen said, per HuffPost. "This was probably the most dangerous project I had to work on."
Sacha Baron Cohen's 2020 sequel to his beloved 2007 mockumentary/comedy film won the Golden Globe for Best Musical/Comedy Picture at the 2021 awards, with Cohen winning for Best Actor in a Musical/Comedy. Cohen's mustached character ventured into much deeper U.S. political waters, including pranking Mike Pence and interviewing Donald Trump supporters in red states, per Deadline, during COVID-19. Releasing the film before the 2020 election, Cohen also infamously set up Rudy Giuliani in a less-than-flattering stunt, which he discussed during his head-turning acceptance speech. "I made this movie because of Donald Trump, because I felt that democracy was really in danger," Cohen added during his Q&A. "He was spreading these conspiracy theories and hate and lies, and he was really helped by social media as well. I felt that the only thing I could do was pull out the gray suit and do Borat again." 
Well, he sure went out with a bang. Scroll down for what, specifically, caused Sacha Baron Cohen to retire Borat for good.
Sacha Baron Cohen wore a bulletproof vest while filming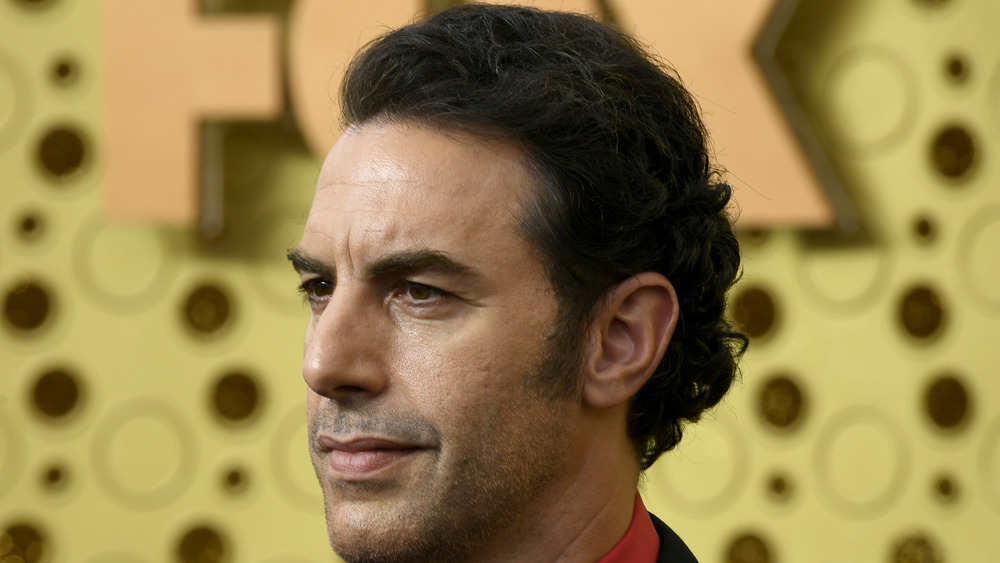 Frazer Harrison/Getty Images
On the one hand, Sacha Baron Cohen feels his mission was accomplished in portraying Donald Trump's movement in a more revealing light. But the sheer danger of doing so was apparently enormous. In an op-ed for Time, Cohen described a scene in Amazon's Borat Subsequent Moviefilm in which he disguised himself as a singer at a conservative rally in Olympia, Washington. Eventually, rally-attendees caught on to the joke, charging at Cohen with semiautomatic weapons. "[I was] fortunate to make it out in one piece," he told Time. The danger of doing such scenes led the actor to even film wearing a bulletproof vest. 
"There were times when I had to wear a bulletproof vest because there were really dangerous situations [during filming]," Cohen added during his Golden Globes Q&A. "But we felt that we had to make this movie because of the dangers of Trump and Trumpism and the upcoming election, and amazingly we managed to pull it off, even with coronavirus." He added, touting the fact that Trump was not re-elected and his film came out before the election: "Had Trump won on Nov. 3, and I hadn't been able to make this movie, I wouldn't be able to live with myself."
Sacha Baron Cohen's impact aside, at least we got to enjoy some more Kazakhstani adventures for a final time.