The Truth About How Sacha Baron Cohen Pranked Mike Pence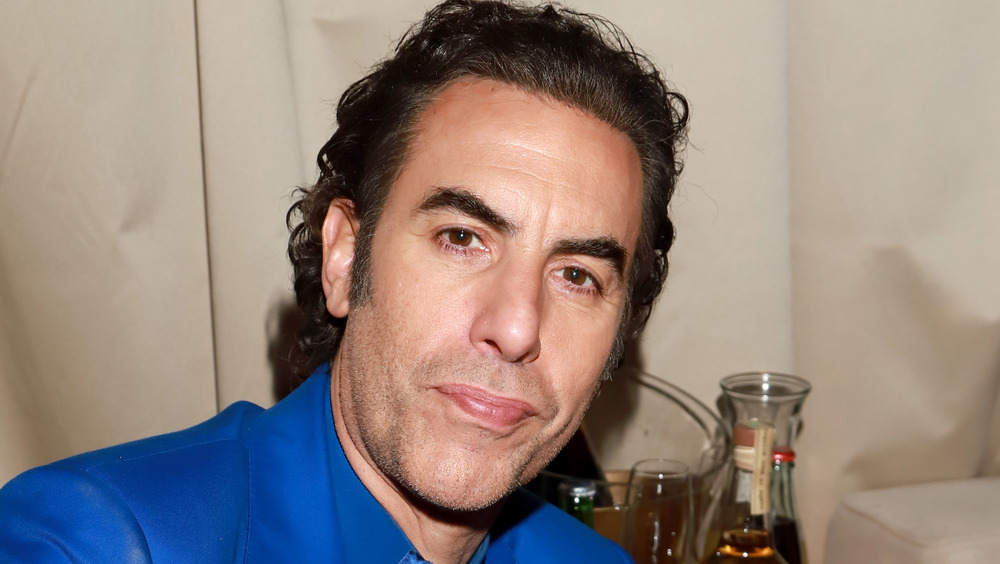 Arnold Turner/Getty Images
2020 might have been a year hallmarked by many as tumultuous due to the (still ongoing) coronavirus pandemic, but it at least had one pleasant surprise: the unexpected (yet highly-anticipated) follow-up to the 2005 mockumentary, Borat, starring Sacha Baron Cohen, the creator of the iconic titular character. The sequel, Borat: Gift of Pornographic Monkey to Vice Premiere Mikhael Pence to Make Benefit Recently Diminished Nation of Kazakhstan (also known simply as Borat 2), was released via Amazon Prime in October 2020. It was lauded as a critical darling and commercial success, as well as for its stream of successful pranks — including those played on some of the biggest names connected to the Donald Trump administration. 
In a more recent interview with the Los Angeles Times, Cohen himself revealed how he executed one of the movie's iconic schemes, against none other than Vice President Mike Pence himself. In one of Borat 2's most memorable scenes, Cohen-as-Borat breaks into the 2020 Conservative Political Action Conference (otherwise known as CPAC) — where Pence headlined as a featured speaker at the time — in order to offer his daughter, Tutar (played by breakout star Maria Bakalova), as tribute to the now soon-to-be-former VP. Adding further to the absurdity of it all, Cohen did this while donning a life-like prosthetic mask of President Donald Trump, with an accompanying body suit to boot. 
So, how exactly did Cohen manage to pull off the trick? Read on after the jump to find out.
Sacha Baron Cohen hid out for hours to prank Mike Pence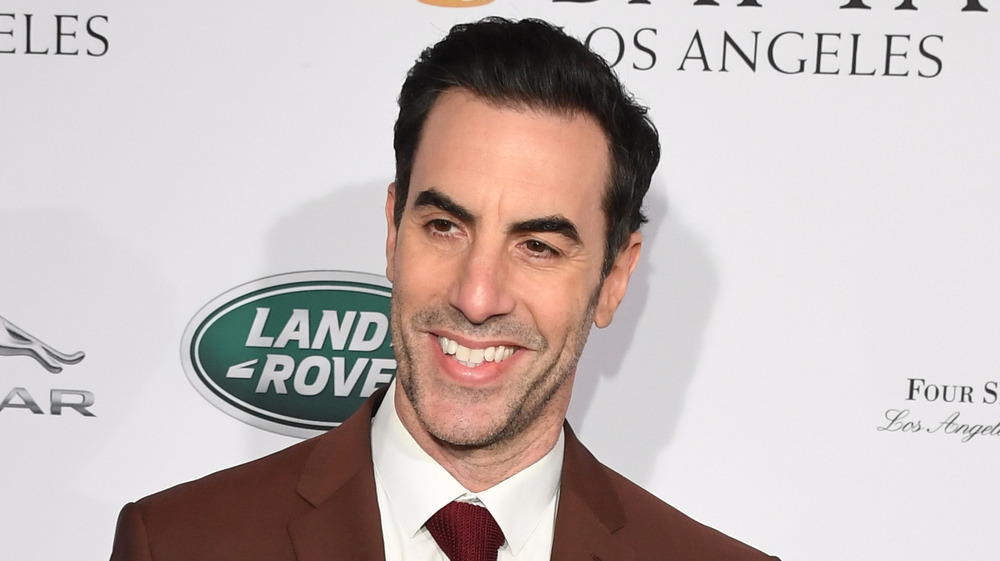 Daniele Venturelli/Getty Images
As Borat star and creator Sacha Baron Cohen detailed in his Jan. 12, 2021 interview with the Los Angeles Times, the comedian and satirist managed to sneak into the 2020 CPAC using both a covert scheme and a touch of Hollywood magic. 
"I prepared by waking up at 1 in the morning, driving to a motel, sitting in a chair for six hours while a prosthetics team changed my face to Donald Trump's," recalled Cohen in the interview. Indeed, Cohen-as-Borat struck an eerie resemblance to POTUS in the vein of the uncanny valley. After putting on the finishing touches, the actor then proceeded to sneak into the Gaylord National Resort & Convention Center, per ABC News, where that year's CPAC was held. He hid out in a men's bathroom stall for an undetermined "number of hours," before bursting into the middle of the hotel venue, interrupting Vice President Mike Pence's speech (and swiftly being escorted out by secret service, according to The Wrap).
Cohen also recounted how he spent his time waiting to the Los Angeles Times. "I had a phone, and I had one Coca-Cola. And I put little lines on the Coke bottle for how much I could drink per hour," he said, before going on to quip, "In the meantime, I became familiar with the inner workings of the right-wing man more than anyone around. I know their diets. They need more roughage. It was a little too lively in there."