The Real Meaning Behind BTS's 'Spring Day'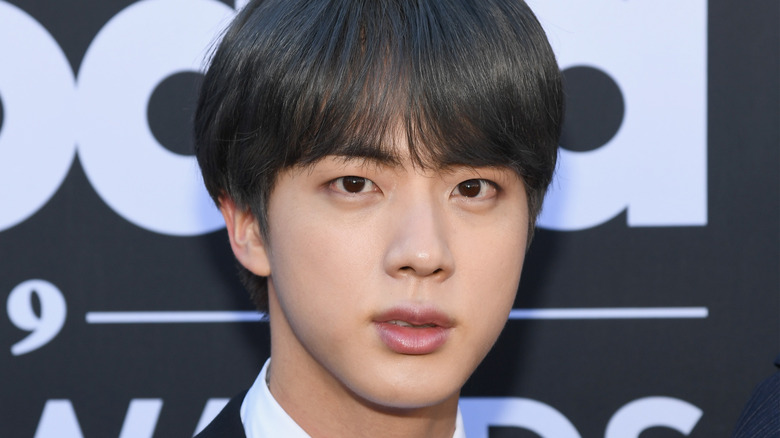 Kevin Mazur/Getty Images
Released in 2017, BTS' "Spring Day" was (like most of their songs) a massive hit that even took home Song of the Year at the Melon Music Awards. But while the title of the song — which is off their album "You Never Walk Alone" — sounds like it would be about something quite tranquil, it's actually about something quite different. 
"Spring Day" is more melancholy than the group's usual dance-friendly hits, and is about loving someone you're not with while yearning to see them again. Esquire reported that some fans believed that "Spring Day" had an even more specific meaning. Since the music video and cover art for the single uses water imagery, some think "Spring Day" alludes to the 2014 sinking of the Sewol ferry that left more than 300 people dead in South Korea. When asked about it, BTS member Jin replied, per Esquire, "It is about a sad event, as you said, but it is also about longing." He added that he personally relates to the song saying, "I like to look to the past and be lost in it."
Whether BTS intentionally wanted to do an ode to that tragedy, or if it's just a sad song about love lost, it's clear that the BTS Army gets emotional when they hear it. One fan even tweeted, "The meaning behind this song is truly beautiful yet so devastating. I respect @BTS_twt so much for sharing this story with us all."
Here's more on "Spring Day." 
BTS's 'Spring Day' is a powerful anthem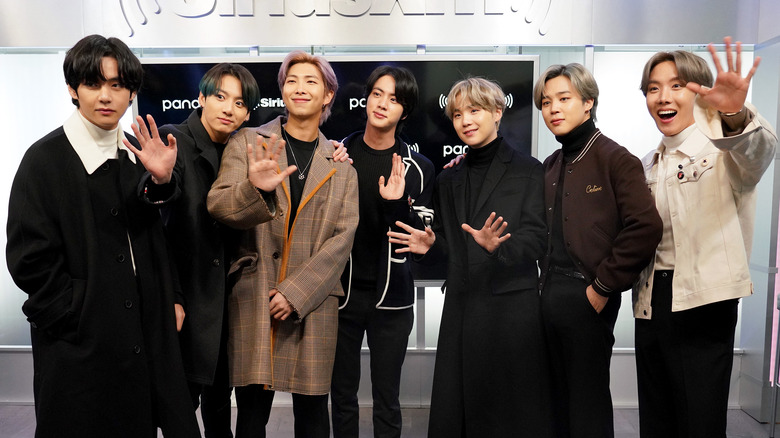 Cindy Ord/Getty Images
BTS uses seasons as metaphors for what they're feeling in their hit song "Spring Day." When BTS sings, "It's all winter here, even in August / My heart is running on time, Alone on the Snow-piercer," Winter is used to represent the feeling of being lonely and wanting the time away from someone to end. When they sing, "Wanna put an end to this winter / How much should my longings fall like snow / Before the days of spring return, friend," spring is used as a symbol of "life and hope," as Genius explained. 
That hopefulness is especially true in the lyrics, "Pass the end of winter's cold / Until the spring day comes again." Additionally, the song mentions how there are some people you can't forget, with the lyrics, "I say that I'll erase you, But I can't really let you go yet." 
However, "Spring Day" does leave the listener with hope, in that the hard times can't last forever because eventually, "spring" will come. The lyrics, "The morning will come again. No darkness, no season is eternal. Maybe cherries are blossoming and this winter will be over," depict that best. BTS even repeatedly sings "I miss you;" a simple sentiment that almost anyone in the world can relate to. 
"Spring Day" will always be important to BTS fans who need somewhere to turn to during a difficult time.