The Truth About Ron DeSantis' Wife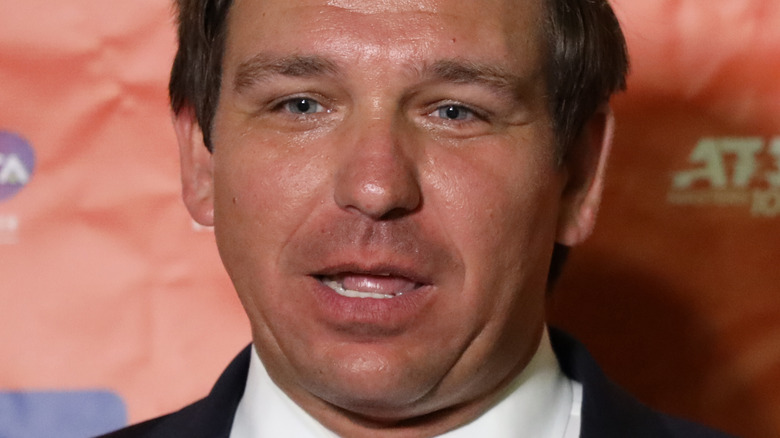 Shutterstock
Florida Gov. Ron DeSantis may be the hopeful to beat when the 2024 Republican National Convention comes around. The 42-year-old politician has become a heavy favorite after modeling his policies and leadership after former President Donald Trump. Per The New York Times, DeSantis gained even more support from his party for his handling of the COVID-19 pandemic; Floridians were not mandated to wear masks, and vaccines were prioritized for wealthy individuals. His combative approach has won him support from his party and praise from Trump, who is considering him as a frontrunner to be his running mate for the 2024 United States presidential election, according to the New York Post. However, CNN reports that DeSantis might go against Trump and run for president instead.
While DeSantis' 2024 plans have yet to be announced, there is no doubt that his wife, Casey DeSantis, will be by his side during future campaigns. The married couple has been publicly visible since the governor was elected to Florida in 2019. But what else is there to know about DeSantis' wife? Keep scrolling to find out the truth about her below.
Ron DeSantis' wife had an onscreen career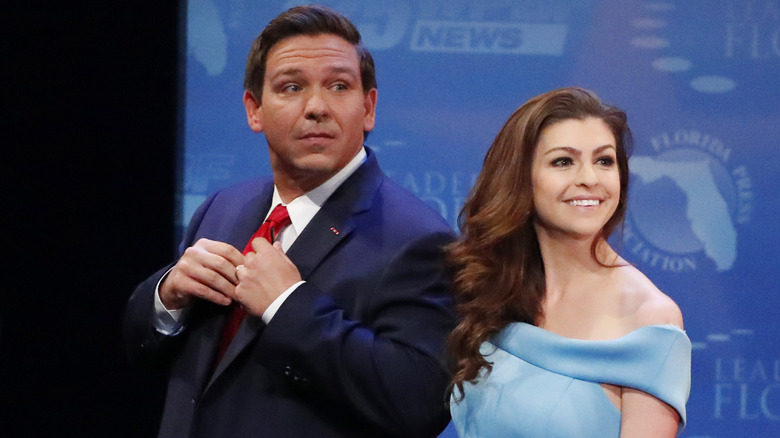 Pool/Getty Images
As the first lady of Florida, Casey DeSantis is no stranger to publicity and media appearances because of her past as a news anchor and television host. According to The Sun, Casey grew up in Ohio and obtained her Bachelor of Science degree from the College of Charleston in South Carolina. She married Ron DeSantis in 2010 and they have three young children together.
Though the couple have been married for over a decade, it wasn't love at first sight for Casey. "We met at the University of North Florida at the driving range off Kernan," she told First Coast News in 2018. "I kept looking over my shoulder because I wanted the bucket of balls that somebody had left because my swing was so terrible. I needed as much practice as I could possibly get."
She added, "As I'm looking over behind me, Ron is over there. He thinks I'm looking at him. I was really looking at the balls. Long story short we started to talk and that's how we met."
Like any other supportive spouse, Casey supports her husband's dreams and ambitions, as he does with her. "He's always been a guy that's been pushing me in the right direction to succeed and I think that's very special," she said. "I'm very appreciative of the job he does when he gets the chance to be home."