Is Elizabeth Olsen Already Married?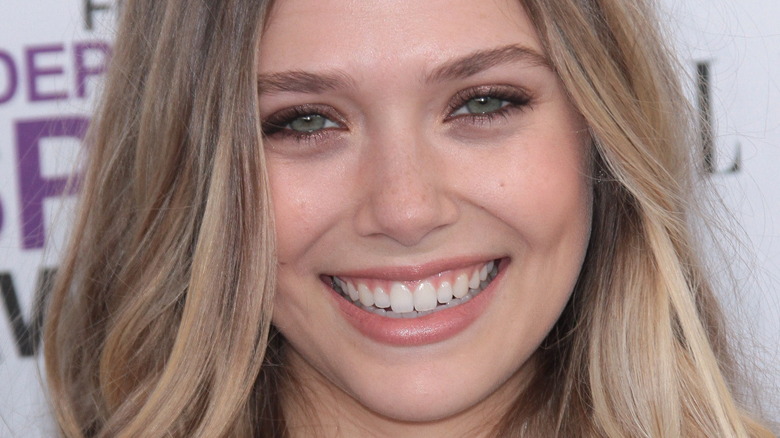 Shutterstock
Elizabeth Olsen likes to keep her private life a little more under the radar, and her relationship with Robbie Arnett is no exception. Despite both being in the public eye (Elizabeth, of course, is a big name actor and Arnett is the frontman of the band Milo Greene), the two have kept their romance very much on the down low.
However, People learned via a source in July 2019 that Arnett had reportedly popped the question to the "WandaVision" actor after dating for three years, though the notoriously private couple don't appear to have ever publicly confirmed the news.
What Elizabeth has commented on though is how she learned to keep her private life so under wraps, revealing her equally private older sisters, Mary-Kate Olsen and Ashley Olsen helped her navigate the world of press intrusion. "They're very tight-lipped — notoriously so. I was not caring what I was saying [in interviews] because I'd assumed no one would read it," Elizabeth told Modern Luxury in 2017, revealing that her sisters explained to her that she should be a little more careful because her words could always come back to haunt her.
And it seems like Mary-Kate and Ashley's advice was pretty sound, as their younger sister appeared to make a bit of a slip up in a June interview that now has everyone talking. Did Elizabeth Olsen just confirm she's actually secretly married? Read on for what we know.
Elizabeth Olsen appeared to make a big marriage slip up in an interview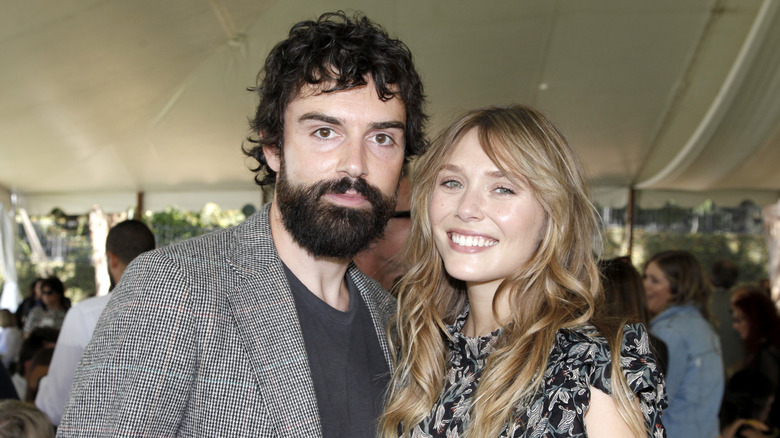 Tibrina Hobson/Getty Images
Elizabeth Olsen seemingly confirmed she and Robbie Arnett are married after an apparent slip of the tongue during an appearance on Variety's "Actors on Actors" series alongside former "The Big Bang Theory" star Kaley Cuoco, which was released on June 9.
During the chat, Mary Kate Olsen and Ashley Olsen's sister revealed she had to speak from the bathroom because her "neighbor is doing so much construction to their backyard" and the noise was distracting. While in there, she realized Arnett had decorated it, saying, "I also just noticed that my husband put Little Miss Magic. You know, the 'Little Miss' books? They're these classic books but 'magic' because of 'WandaVision' because he's such a f**king cutie!" Erm, HUSBAND!?
Variety then appeared to confirm the news on the star's behalf, tweeting the video and adding, "Elizabeth Olsen's husband (who she's married to, by the way) decorated her video chat background for her #ActorsOnActors interview with Kaley Cuoco!" 
So far, Elizabeth nor her representative have personally confirmed if the two have tied the knot, but with such a passion for keeping thing private, it wouldn't be a surprise to learn the two had managed to pull off a secret wedding.
Either way, we're wishing Elizabeth and Arnett (the Arnetts?) the best!