Jeffree Star Has Something To Say About Those Kanye West Rumors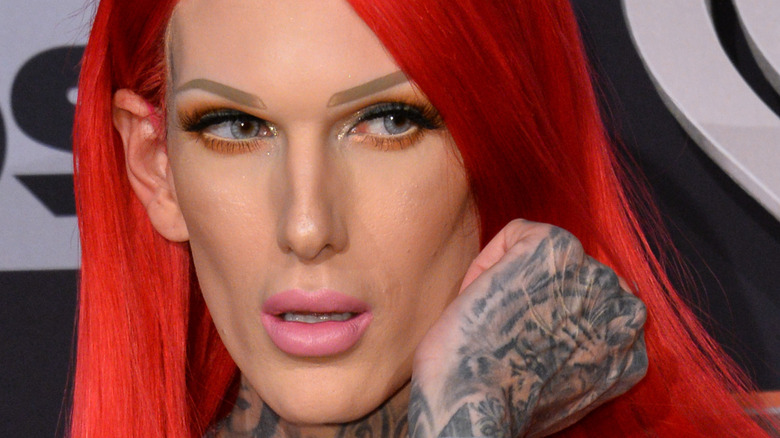 Shutterstock
Jeffree Star is arguably one of the most well-known YouTubers and beauty gurus on the internet, but his personal life is also getting attention.
Even though he broke up with ex-boyfriend Nathan Schwandt after five years of dating (via Insider), he remained coy about finding someone new. "Oh, no dating," he told E! News on June 8. "I'm honestly, after the accident, really focused on myself, but there'll be some big announcements that I have for the world. I had a lot of time to rest and really reflect and had some big life moments that I'm not ready to share yet, but soon." Star was reportedly injured in a car accident in Wyoming and appears focused on his recovery.
According to his Twitter, Star is working on his autobiography and partnered with TheOD Foundation to "support the LGBTQ+ community behind bars." His makeup palette Thirsty also sold out. Time to celebrate!
Although it seems like there's no time for romance, rumors are swirling around Star and Kanye West. Keep reading for more details.
Jeffree Star puts an end to the Kanye West rumors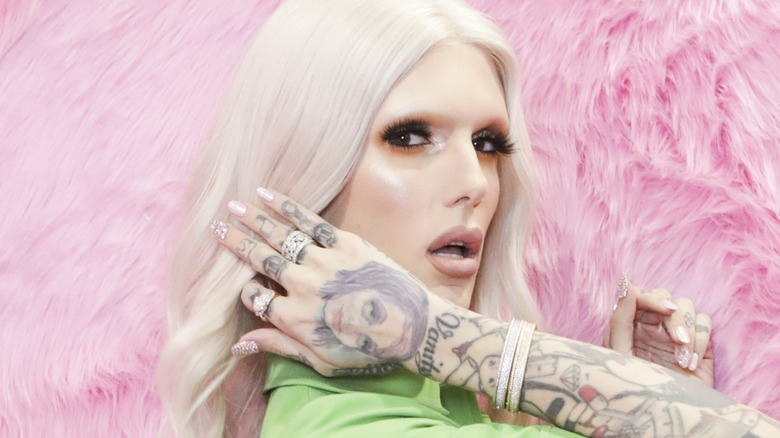 Rosdiana Ciaravolo/Getty Images
Jeffree Star found himself in the hot seat in January 2021 when reports linked him to Kanye West, according to E! News. Although the rumors weren't true, Star added fuel to the fire when he tweeted, "I'm ready for Sunday Service," in reference to West's Sunday Services. He reportedly took to Instagram at the time and said, "I am here in the beautiful state of Wyoming. Hi snow in the background, and today I woke up and um, it's been a very interesting day."
Now he's silencing all of the chatter in another interview with the outlet, making it clear that there is nothing romantic happening with West. "I think the coincidence is crazy when you live in Hidden Hills, two miles away from him and then I've always loved Wyoming and I was obviously aware that they had been going there a lot," he told E! News in June. "I think the rumors are funny, they're hilarious. I had no idea that a girl that was on TikTok made it up until recently, so that was a shocker."
Star paid West a compliment when he said, "I really did mean when, I say I really do like tall men. I think Kanye's music is amazing, but he's definitely not for me."