The Truth About Blake Shelton's Life In LA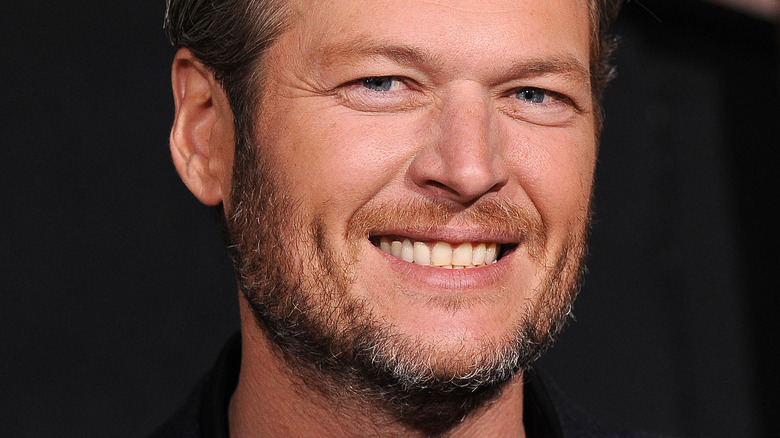 Shutterstock
Country superstar Blake Shelton is still a small-town Oklahoma boy at heart. As he told Apple Music 1 in a June 4 conversation on "The Zane Lowe Show," he still gets star-struck by fiancé Gwen Stefani, despite releasing several songs together. After meeting when Stefani signed on as a coach on "The Voice" in 2014, the musical power couple got engaged in October 2020. As Shelton told host Zane Lowe, "It's like that voice, you talk to her and she sounds like Gwen, but when she sings, all of a sudden it's the girl, it's 'Don't Speak.' It's that icon."
Shelton's unbridled admiration for the No Doubt frontwoman is sweet, especially when he himself boasts 14 No. 1 singles and 33 top 10 hits on the Billboard Hot Country charts. Describing the sensation of performing with his pop idol-fiancé, Shelton added to Zane Lowe with candor, "I know ... people are going to s*** in their seats when Gwen Stefani walks out here. It's like I'm a kid on Christmas morning."
Stefani herself called her several Shelton collaborations "monumental and exciting" on "The Ellen DeGeneres Show" in March (via People). "I never in my wildest dreams would imagine being part of that," she mused. The frequently co-collaborating couple naturally spend a lot of time together, with Shelton now residing part-time with Stefani in Los Angeles, Calif. Read on for how he's adjusting to his relatively new lifestyle.
Blake Shelton is 'pretty much a slug' in L.A.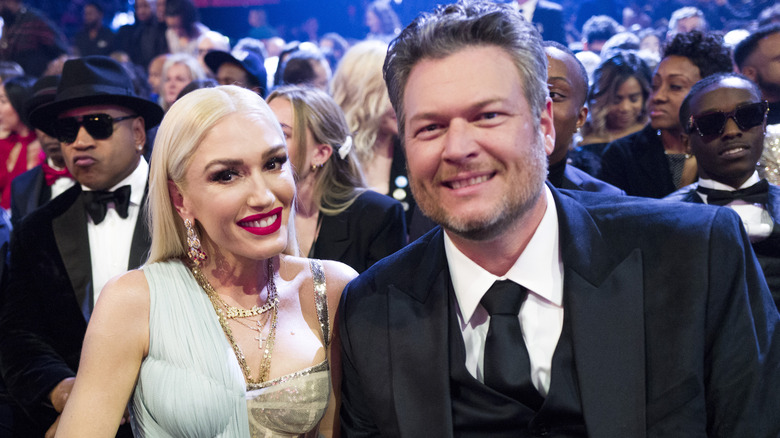 John Shearer/Getty Images
According to his June interview with Apple Music 1's "The Zane Lowe Show," Blake Shelton — who still lives "out in the middle of nowhere in Oklahoma' — is not yet used to part-time Los Angeles, Calif. living... or crossover superstardom for that matter. Ever since his coaching gig on NBC's "The Voice" propped Shelton up as more than just a major name in country music, the singer has had to grapple with increased recognition and notoriety. "I always just feel like, hey, look, if I go somewhere, then it must mean that I'm ready to high-five some people when I get out there," Shelton told host Zane Lowe. "It took away the public side of my life and pushed me into it." 
His spotlight only multiplied after his relationship with fellow coach Gwen Stefani landed them regularly in tabloids. Shelton revealed that on top of everything, he now lives "half the time" in L.A. to be with Stefani — quite a departure for him. After he divorced his first wife Kaynette Williams in 2006, per E!, he moved from Nashville, Tenn. with his second, Miranda Lambert, back to his home state of Oklahoma. In the City of Angels, Shelton said he is "pretty much a slug ... I live off of Gwen here and I just hide in the house."  
While Shelton might still be adjusting to heightened scrutiny, he admitted to Lowe, "I got it pretty good."