Why Rumors Are Swirling That Blake Shelton Might Be Leaving The Voice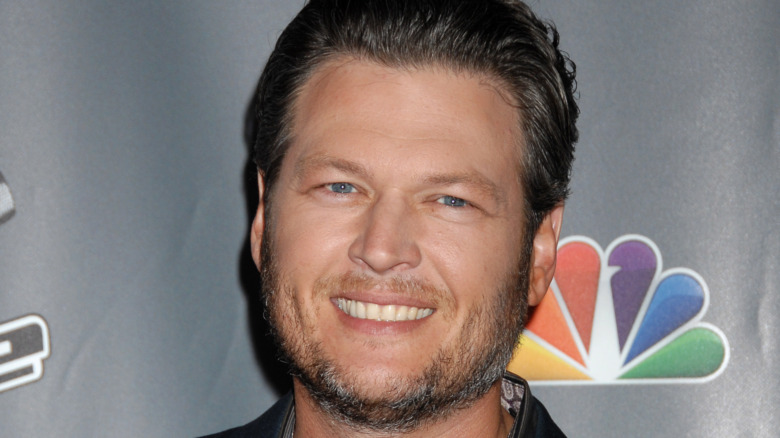 Shutterstock
Anyone who is a fan of The Voice likely knows that Blake Shelton has become a staple on the show — in fact, he's served as a coach on every single season since it first aired in 2011 (via Billboard). Thanks to Shelton's humor and penchant for coaching singers to immense success, the country star has become a fan-favorite on the show.
Of course, when Shelton isn't spending time with the fellow coaches on The Voice, he is spending time with one in particular outside of the show: Gwen Stefani. According to Insider, Shelton and Stefani have been together since 2015 and announced their engagement in 2020, leaving fans with plenty of anticipation about when the wedding will happen. 
In an April 2021 interview on The Today Show, Shelton got more candid than ever about his wedding plans and how he envisions his future with Stefani. Both stars have talked about stepping back from the spotlight and possibly living more private lives after they settle down, and as it turns out, this may be happening sooner rather than later. Keep reading to learn what Shelton had to say about getting married and leaving the spotlight. 
Blake Shelton wants to settle down away from the spotlight 'sooner rather than later'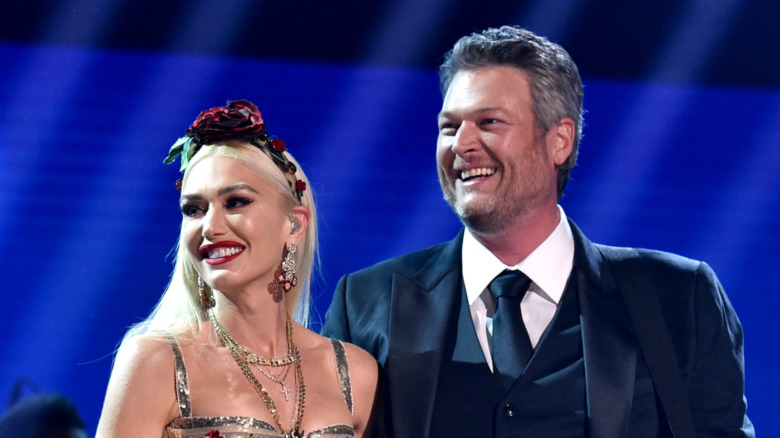 John Shearer/Getty Images
Blake Shelton sat down for a virtual interview with Hoda Kotb on The Today Show to spill some details about his upcoming wedding to Gwen Stefani and his future on The Voice — and it seems like the country star may be gearing up to step back from the hit singing show.
When Kotb asked Shelton if he sees himself living a "simpler life" with Stefani "way, way down the road," Shelton admitted that he hopes that life isn't "too far down the road." "Ten years sounds like way too long to me," he continues, adding that he'd "like to see [that life] sooner rather than later."
Shelton also hinted that both he and Stefani feel fulfilled by their extensive careers and are more so looking forward to some down time. "We've both pretty much taken it to the limit as far as our careers go and touring and now the television thing," he explained. "But, hopefully, at some point, we get a chance to live some life."
While Shelton is gearing up for a "hopefully this summer" wedding with Stefani, he is also gearing up to bring Ariana Grande on The Voice as a coach and looking forward to having "somebody new for [him] to beat." Shelton seems to have a more laid-back life in his vision, but for now, the "Minimum Wage" singer is enjoying his time on the hit show.