Why Blake Shelton Thinks Nick Jonas Is A 'Horrible Coach' On The Voice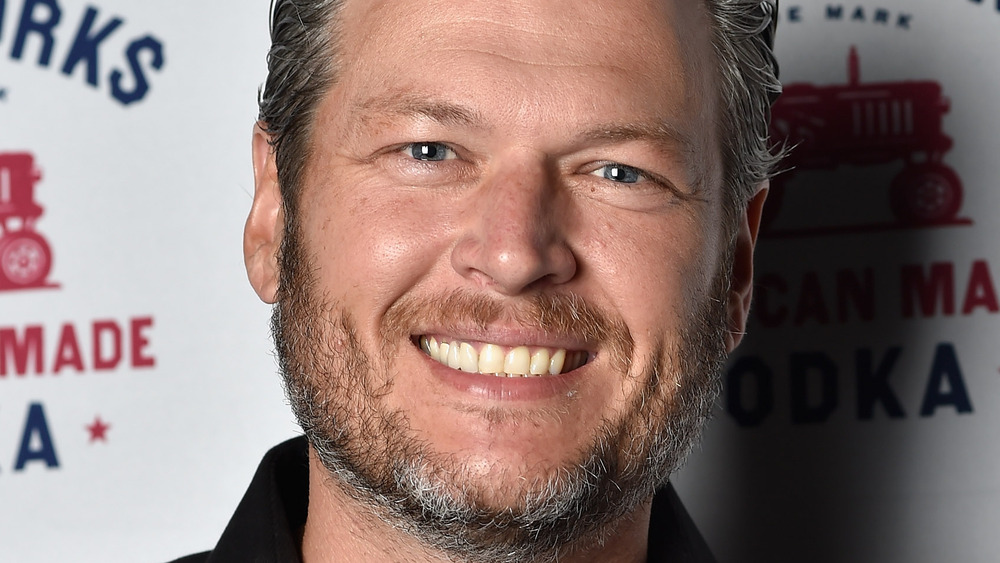 Fernando Leon/Getty Images
It seems safe to say Blake Shelton knows what he's doing on The Voice. The country superstar is the only coach to appear on every single season of the NBC singing competition since it first began in 2011, and, as of this writing, he's won the show a whopping seven times. He's also known for the close bonds he forms with his fellow coaches, which comes with a regular ribbing from the "God's Country" singer. Adam Levine was Shelton's main target before he departed the show in 2019, and now it seems like Shelton has turned his playfully harsh banter towards Nick Jonas.
Shelton started poking fun at the "Find You" singer before he even joined the show for Season 18. After it was announced that Jonas would be the new coach, he joked that he wasn't too happy to see him join because Jonas was replacing his fiancee, Gwen Stefani. Shelton made it clear he wouldn't go easy on the newbie, telling Entertainment Tonight in November 2019, "He's going down! He replaced my girlfriend and that's unacceptable." He added, "We're gonna settle this on the stage, coach to coach." But why is Shelton describing Jonas as a "horrible coach" in April 2021? 
Read on to find out...
Nick Jonas 'fumbled' his first season, according to Blake Shelton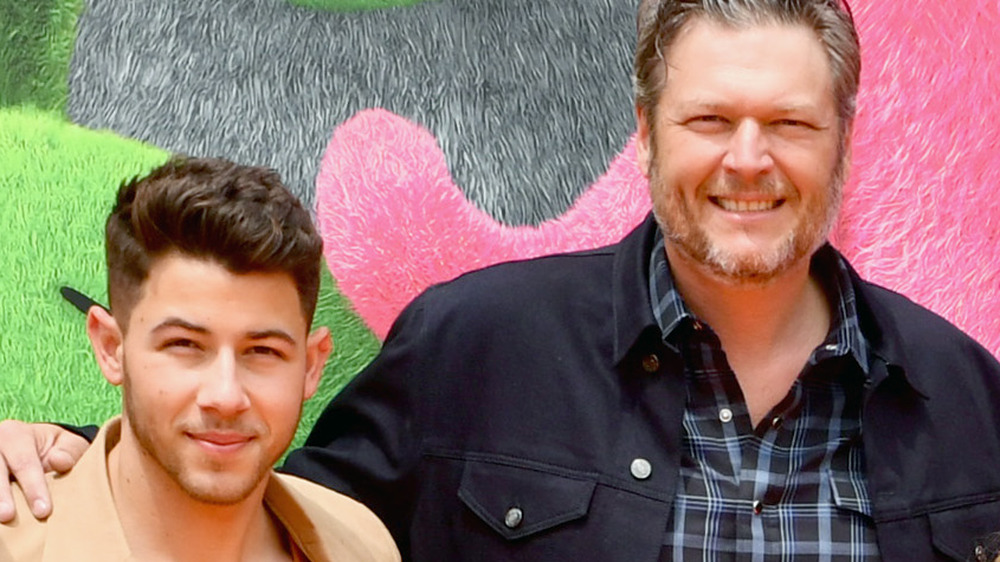 Emma Mcintyre/Getty Images
Blake Shelton poked some fun at Nick Jonas while speaking to Hollywood Outbreak in April 2021, admitting he thinks Jonas is a "horrible coach" on The Voice because he didn't win his first time around. Shelton pointed out that many coaches who won the first time have gone on to stick around on the series, but joked the Jonas Brothers singer couldn't manage to defeat him even with a bit of beginner's luck.
"Nick Jonas is a great guy, but he is a horrible coach," the country superstar said. "There's a long history of coaches who join The Voice and they win the first season ... Kelly [Clarkson] did it, John Legend did it, the list goes on and on." He continued, "But Nick Jonas comes along and completely fumbles on the play, and he got beat. He got beat by me, but he still got beat." Shelton won with Todd Tilghman during Jonas' debut season before Gwen Stefani returned for Season 19 in his place, meaning he's still yet to win.
Fans will have to wait and see if it's Shelton, Jonas, Clarkson, or Legend that wins Season 20, but if Jonas doesn't win, it will be a while until he gets the chance again. It was confirmed in late March 2021 that he'll be sitting out Season 21 of the series to make way for a huge superstar, as Ariana Grande will be joining the remaining trio as a coach.