Gwen Stefani Just Revealed This About Her Looks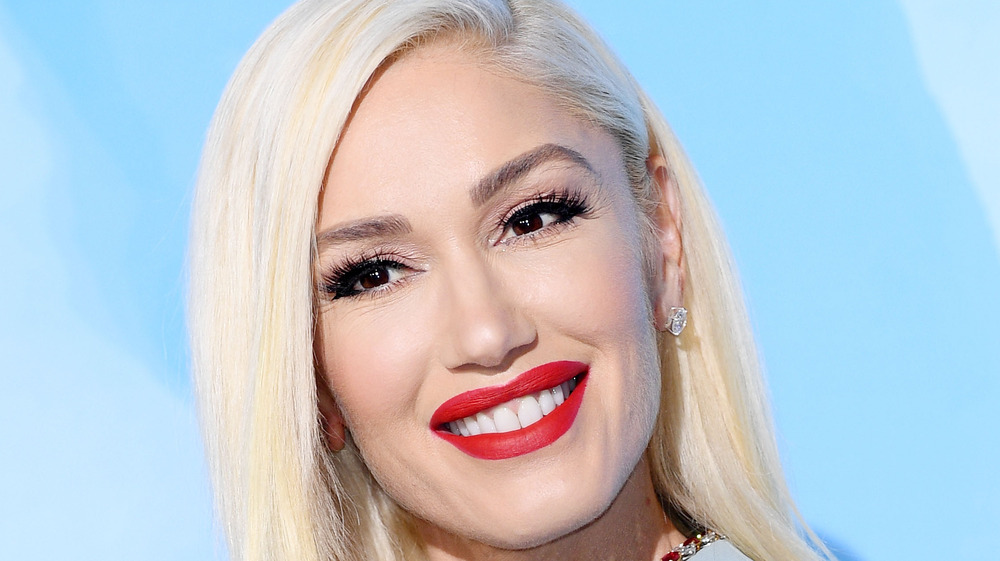 Daniele Venturelli/Getty Images
Gwen Stefani has gone through an evolution of looks during her career, and each one was special for a different reason. The blonde beauty rose to fame in the '90s as the lead singer of No Doubt, and her successful career is far from over. During her time in the spotlight, Stefani has made headlines plenty of times for her killer body, bold fashion looks, unique hairstyle, and of course, her signature red lipstick. Now, the hitmaker is perhaps most well-known for her insanely cute relationship with country crooner Blake Shelton. 
The two met on The Voice's set in 2014, forming a friendship that blossomed into a relationship. Following years of marriage rumors, the pair announced their engagement in October 2020. By February 2021, the duo shared that their nuptials would be put on hold amid the COVID-19 pandemic, mainly because they wanted their families to be there to celebrate with them, which would be nearly impossible with social distancing. In addition to their sweet personal life, Stefani and Shelton have done plenty of professional work together. While working together on The Voice, the pair have also teamed up for several other projects, including a Super Bowl LV commercial. And while Shelton will no longer write music with Stefani, that doesn't make us love them any less. 
Keep scrolling to find out why Stefani thinks Shelton has everything to do with her beauty.
Gwen Stefani credits her relationship with Blake Shelton for her good looks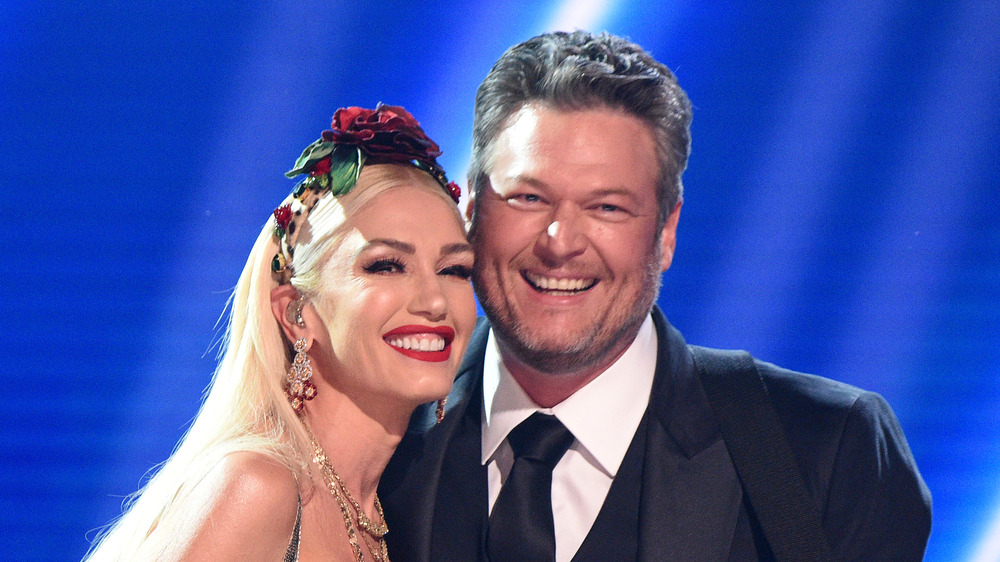 Kevin Mazur/Getty Images
At 51 years old, as of this writing, Gwen Stefani is feeling and looking better than ever. In March 2021, the songstress revealed that like many others, she has become obsessed with the aging process. "People talking about my aging is a compliment, I guess. I'm kind of obsessed with how I'm aging, too," she told The Daily Telegraph's Stellar. The No Doubt frontwoman noted that the aging process is challenging for everyone, but women especially, adding, "But you tackle it by just trying to be the most beautiful version of yourself inside and out."
What's the key to looking so good in her 50's? Stefani said that fiancé Blake Shelton is one of the reasons. "I look back over the past few years and look at pictures of when I first started kissing Blake, and I look the best I've ever looked in my life in those photos," she gushed, while referring to Shelton as the "greatest guy." Stefani added, "Love must look good on me. I feel like that does show through — it really does."
She also revealed that the pair cozied up at his little ranch during a portion of lockdown. Just when we thought that Stefani and Shelton's relationship couldn't be any cuter, they continue to surprise us.