The Real Reason Gwen Stefani's Marriage Planning Is On Hold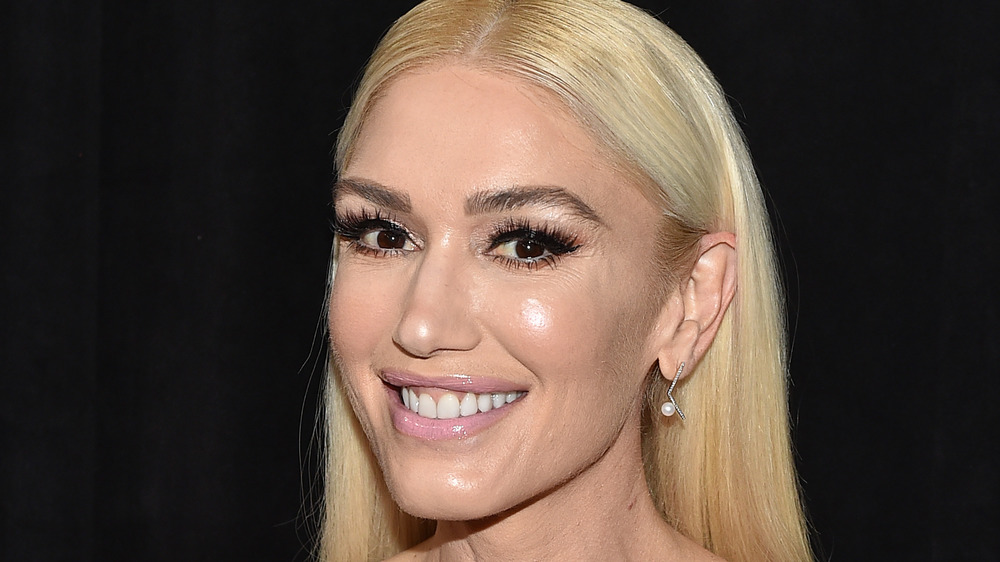 John Shearer/Getty Images
Gwen Stefani and Blake Shelton make up one of Hollywood's most unexpected, yet adorable couples. Though the two may seem like an unlikely couple at first glance — Stefani has reigned in the pop world, whereas Shelton is a country star — they've proven that opposites do attract sometimes!
According to Billboard, the pair first met in 2014 when Stefani joined The Voice, a show Shelton already coached on. At the time, both Stefani and Shelton were married to other stars: Gavin Rossdale and Miranda Lambert, respectively. In 2015, however, both couples announced their pending divorces, and this proved later to be a bonding point between Stefani and Shelton. 
By the end of 2015, The Voice coaches were dating, and their relationship has certainly withstood the test of time. After years of wedding speculation, the duo confirmed their engagement via Instagram in October 2020 — but we shouldn't be expecting wedding bells quite yet. Stefani recently opened up about her pending nuptials, and as it turns out, she has a pretty relatable reason for putting her wedding planning on hold.
The pandemic has complicated Gwen Stefani and Blake Shelton's wedding plans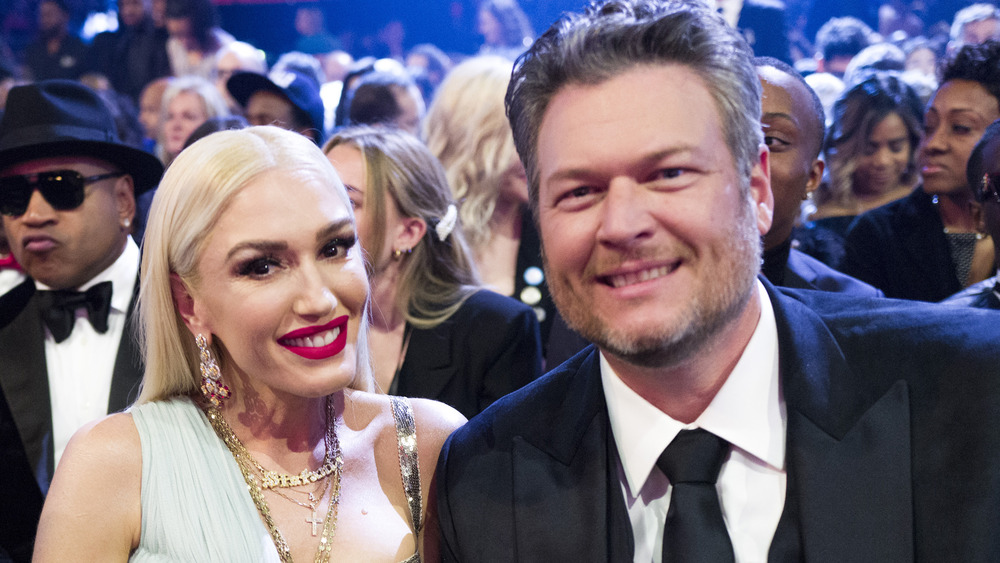 John Shearer/Getty Images
After a five-year romance, Gwen Stefani and Blake Shelton are ready to tie the knot — unfortunately, there's a big obstacle in their way right now. In a February 2021 interview with Wonderland Magazine, the singer opened up about quarantine and wedding planning, explaining that the ongoing COVID-19 pandemic has put a damper on her plans.
"I would love to get married, but I want my parents there, so that's hard to plan," Stefani explained. She went on to talk about her kids and how they're still attending school at home on Zoom, and ultimately admits that "there's not a lot of plans" when it comes to the wedding. 
While wedding planning may be on hold because of the pandemic, Stefani did admit there was one unexpected thing to come out of quarantine: new music! "I wasn't planning on it," the singer explained in regards to making new music. "But someone said they were writing on Zoom, and I said 'Shoot, I'll try it.'" Though the pandemic may have halted Stefani's wedding plans, the star is clearly finding ways to keep busy as she waits for a safer, less chaotic time to marry her country-singer beau.